Grants
Details

Written by

Adam Gatt

Penrith City Council

(02) 4732 7777

(02) 4732 7958

council@penrithcity.nsw.gov.au

https://www.penrithcity.nsw.gov.au

601 High St

Penrith

NSW

2750

Australia

Many community grants are funded and/or administered by Council as part of our community and cultural development work - contact 4732 7838. If you're a community group in the Penrith area needing advice or endorsement from Council for a submission to a non Council-funded program call 4732 7777.
COVID Recovery – Special Purpose Grant
EXPRESSIONS OF INTEREST SOUGHT
As COVID-19 restrictions lift and we return to community life, Council acknowledges the challenges for locally managed community-based facilities to reopen and provide valuable opportunities for residents to meet and connect.
The COVID Recovery – Special Purpose Grant program offers incorporated community management groups of non-Council owned community-based facilities the opportunity to apply for a small one-off grant to assist with reopening their facility to the community during the COVID recovery phase.
Expressions of Interest (EOIs) are being sought from operators of locally-managed community based facilities in the Penrith Local Government Area (LGA) for fast turnaround grant funding of up to $4,000 (ex. GST) per facility. Applications will be assessed on their merit and funds will be allocated equitably to eligible organisations across the City who satisfy the program aims and meet the eligibility criteria.
AIMS OF THE COVID RECOVERY – SPECIAL PURPOSE GRANT
The COVID Special Purpose Grant aims to:
Assist local community management groups working in our City to reopen facilities to the local community as COVID-19 restrictions lift.
Enhance the capacity of local community management groups to provide facilities and services that respond to community needs and interests.
Contribute to community wellbeing and community spirit.
Increase opportunities for participation in community life, activities and programs.
ELIGIBILITY CRITERIA
Applicants must satisfy the below criteria to be considered for grant funding:
The facility must be located in and operate within the Penrith LGA.
Applicants must be a community-based organisation that caters for and/or hires to the general community. Operators of community services in Council-owned facilities or assets are ineligible for this funding program.
Applications are open to Incorporated Associations with a turnover of less than $20,000 per year that own a community facility/asset. Evidence of incorporated status, annual turnover and asset ownership will be required as part of the application process.
Applicants must be able to expend and acquit all funds by 30 September 2022 and submit the required acquittal to Council.
Expenses must be related to the re-opening and hiring of the facility to the community post COVID-19 restrictions.
Ineligible applicants include:
Groups that have been eligible for other State and Federal recovery programs such as Job Keeper and Job Saver.
Groups that have been eligible for other grants such as sporting associations
Groups located in or operating from a Council asset/facility.
ASSESSMENT CRITERIA
Does the facility hire to the general community?
What will be delivered with the funds? How the funds will be used to support the re-opening of the facility as COVID restrictions ease (i.e. the type of works/efforts the small grant will support).
Who will it benefit? The expected outcomes/community benefit of the works proposed using the grant funds, including the target groups engaged/catered to, anticipated number of facility users and diversity of uses.
Perceived positive impact on community wellbeing and connection and participation of residents in community life.
HOW TO APPLY
Click here to apply.
Applications must be submitted prior 5pm on the closing date of Tuesday 10 May 2022.
Eligible organisations can apply for a one-off grant of up to $4,000 (ex. GST) per facility.
ENQUIRIES
For any additional information or questions please contact Erin Davidson – Community Safety Projects Officer on 4732 8028 or
This email address is being protected from spambots. You need JavaScript enabled to view it.
Community Assistance Program
Council's annual Community Assistance Program (CAP) offers grants of up to $1,500 for local non-profit community groups to use toward projects that strengthen the community, address community needs and improve opportunities for participation in Penrith City.
Focused on supporting local non-profit community groups to meet community needs, CAP is a great opportunity for local volunteering and community groups to receive help in getting their worthwhile ideas off the ground.
Community groups can use CAP to:
Connect to their local community 
Deliver programs differently 
Expand or adapt their services for new and growing needs 
Purchase resources 
Develop their skills 
Projects are prioritised according to the eligibility and assessment criteria set out in the 2022-23 Community Assistance Program Guidelines & FAQ
To be eligible for funding, projects must:
be delivered by community based non-profit organisations
be one off activities (suitable for one off funding)
be of direct benefit to Penrith City residents
encourage participation by Penrith City residents, including disadvantaged community members (in line with Council's Access and Equity Principles).
Please note, funding cannot be used to achieve the core responsibilities of an existing Government funded program.
The 2022-23 Planned Component opens at 9am on 30 May and closes at 5pm on Friday 8 July 2021.
Applications are made through the SmartyGrants online portal at https://penrith.smartygrants.com.au/2021-22CAPplanned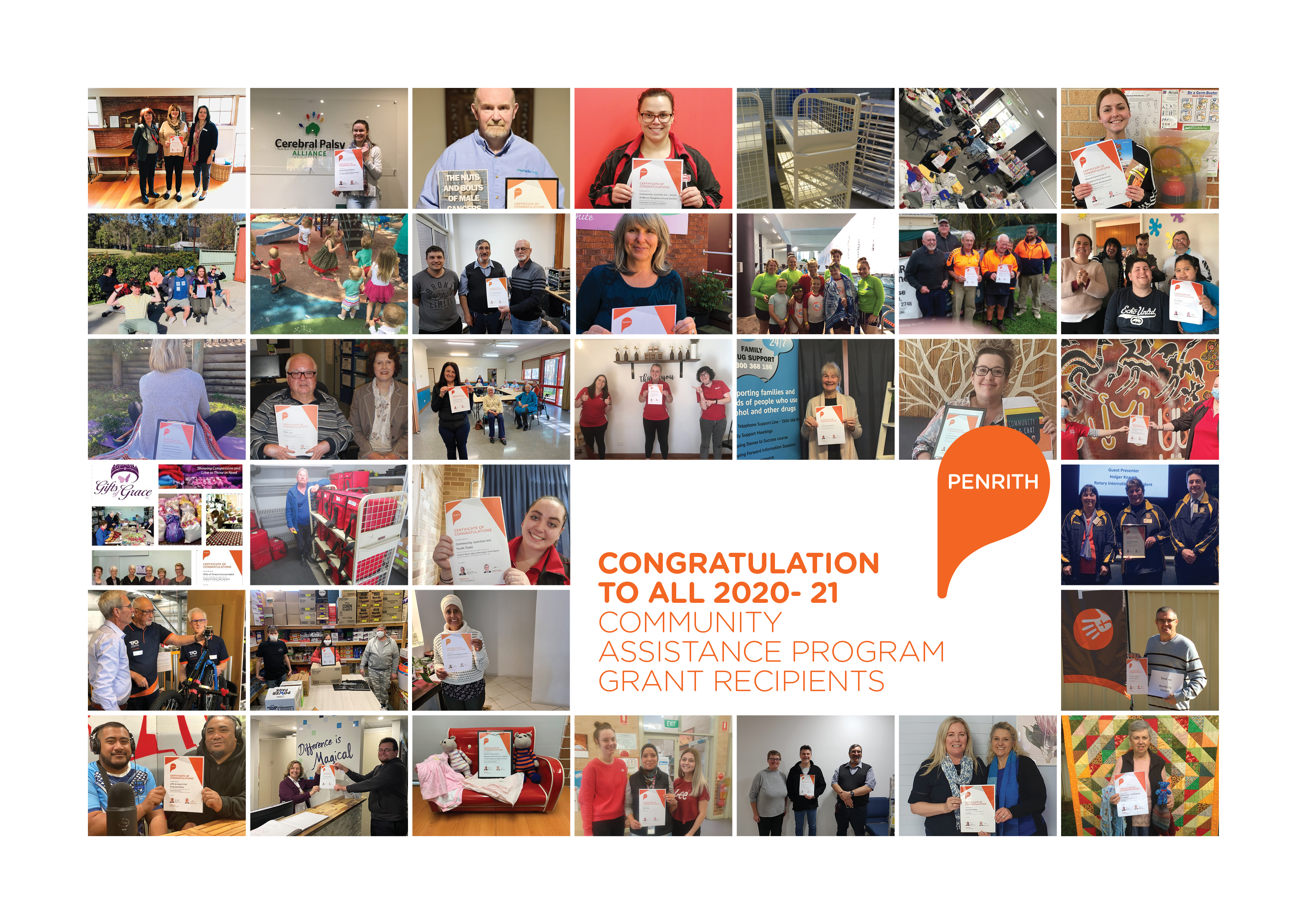 A total of 40 projects were funded by CAP 2020-21 Planned Component - click here to see the list of recipients
For more information on the Community Assistance Program contact Community Capacity Officer, Natalie Wadwell on 4732 7513 or email This email address is being protected from spambots. You need JavaScript enabled to view it.
Heritage Grants
Council provides grants to help protect and boost the valuable cultural heritage in Penrith. These grants help owners, renters and not-for-profit organisations to repair and maintain heritage listed properties, homes and locations across the City. Find out more information on the Heritage Conversation page.
Magnetic Places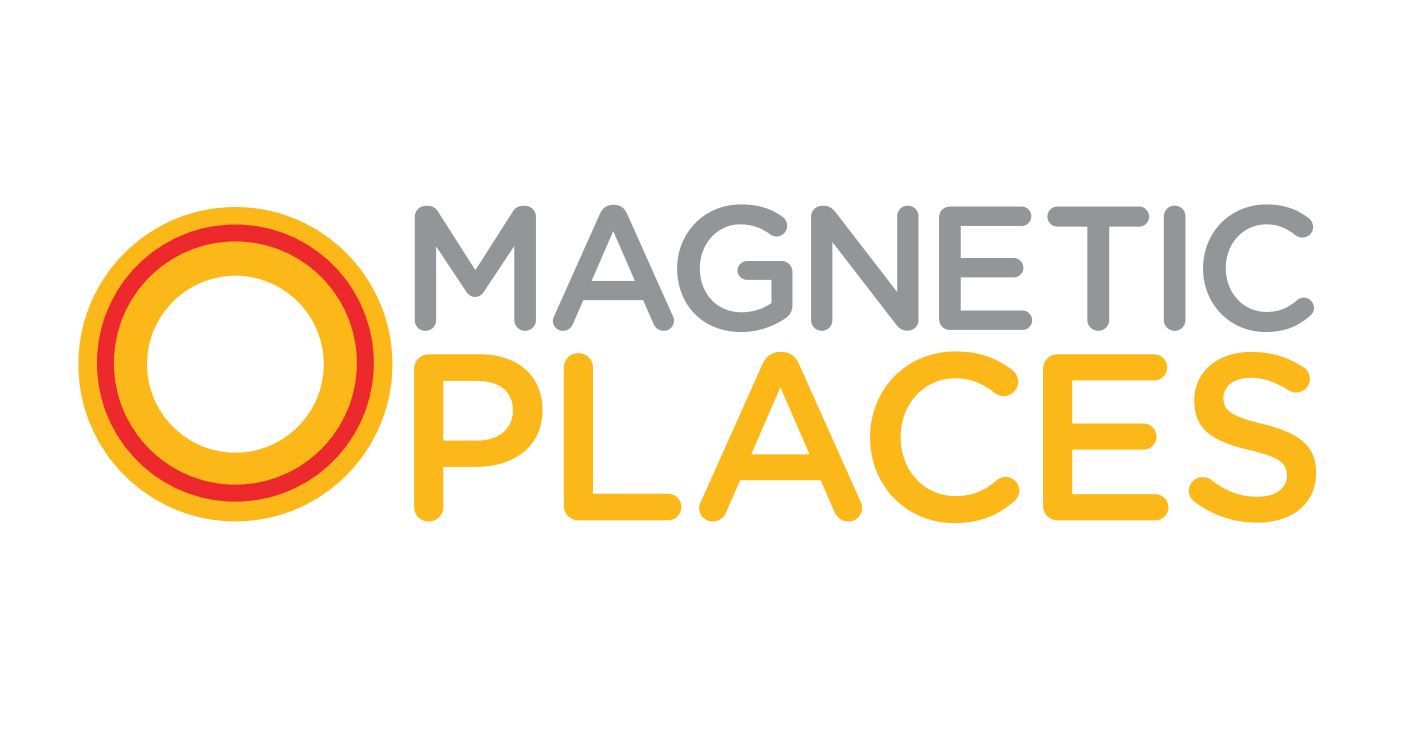 Council is calling for Australian artists to apply for the 2021 Magnetic Places grants program that aims to bring residents together, in new ways, to transform how they see and feel about the places they live.
Across 13 years, Magnetic Places has produced 99 creative projects, transforming places in local communities living with disadvantage, and championing collaboration and culture.
Through the program, thousands of residents living in priority areas have contributed their energy and imagination to transformative projects led by professional artists and community service organisations.
In 2020, Magnetic Places successfully provided residents with COVID safe access to creative activities including six art activations in Coachmans Park, St Marys.
Suitable applicants can now apply for grants of up to $10,000 to deliver an arts project that:
engages residents to have positive experiences of where they live
uses successful alternatives to in person participation to comply with social distancing requirements
produces a public outcome than can be experienced in the St Marys town centre
provides a free-of-charge event or activity
involves different people in the community including, those experiencing ongoing social isolation
engages with residents living in one or more of these neighbourhoods: Cambridge Park, Colyton, Cranebrook, Kingswood, Kingswood Park, Llandilo, Londonderry, North St Marys, Oxley Park, Penrith (suburb), St Marys, Werrington.
Council also welcomes collaborations with local organisations and groups.
Grants open: 9am Monday 31 May 2021
Grants close: 5pm Monday 5 July 2021
Apply via our SmartyGrants page

Talk to us
An important part of the application process is to discuss your idea with our project team. We can:
• provide advice on eligibility and ideas
• connect you with local services and / or communities
• advise on community profiles and previous activities.

Contact Cultural Engagement Officer, Donita Hulme, via email: This email address is being protected from spambots. You need JavaScript enabled to view it. or phone 4732 7809.
ClubGRANTS

Penrith LGA Category 1 ClubGRANTS is a community development funding program sponsored by local Registered Clubs and coordinated by Penrith City Council. This scheme enables registered clubs with an annual gaming machine revenue exceeding $1 million to apply 1.85% of their gaming machine revenue to specific community development and support projects.
The 2022 Category 1 funding round opens on Monday 16 May 2022 and closes on Friday 17 June 2022.
Details on how the ClubGRANTS program operates can be found at the ClubsNSW website: http://www.clubsnsw.com.au
Applications must be submitted via the online ClubGRANTS system
For further information or support for 2022 ClubGRANTS applications, please contact Community Capacity Officer, Michael Laing on 4732 7405 or This email address is being protected from spambots. You need JavaScript enabled to view it.
Useful links
For non-council grant programs and further advice on applying for grants, please see the below sites: