Boat Ramps
Details

Written by

Adam Gatt

Penrith City Council

(02) 4732 7777

(02) 4732 7958

council@penrithcity.nsw.gov.au

https://www.penrithcity.nsw.gov.au

601 High St

Penrith

NSW

2750

Australia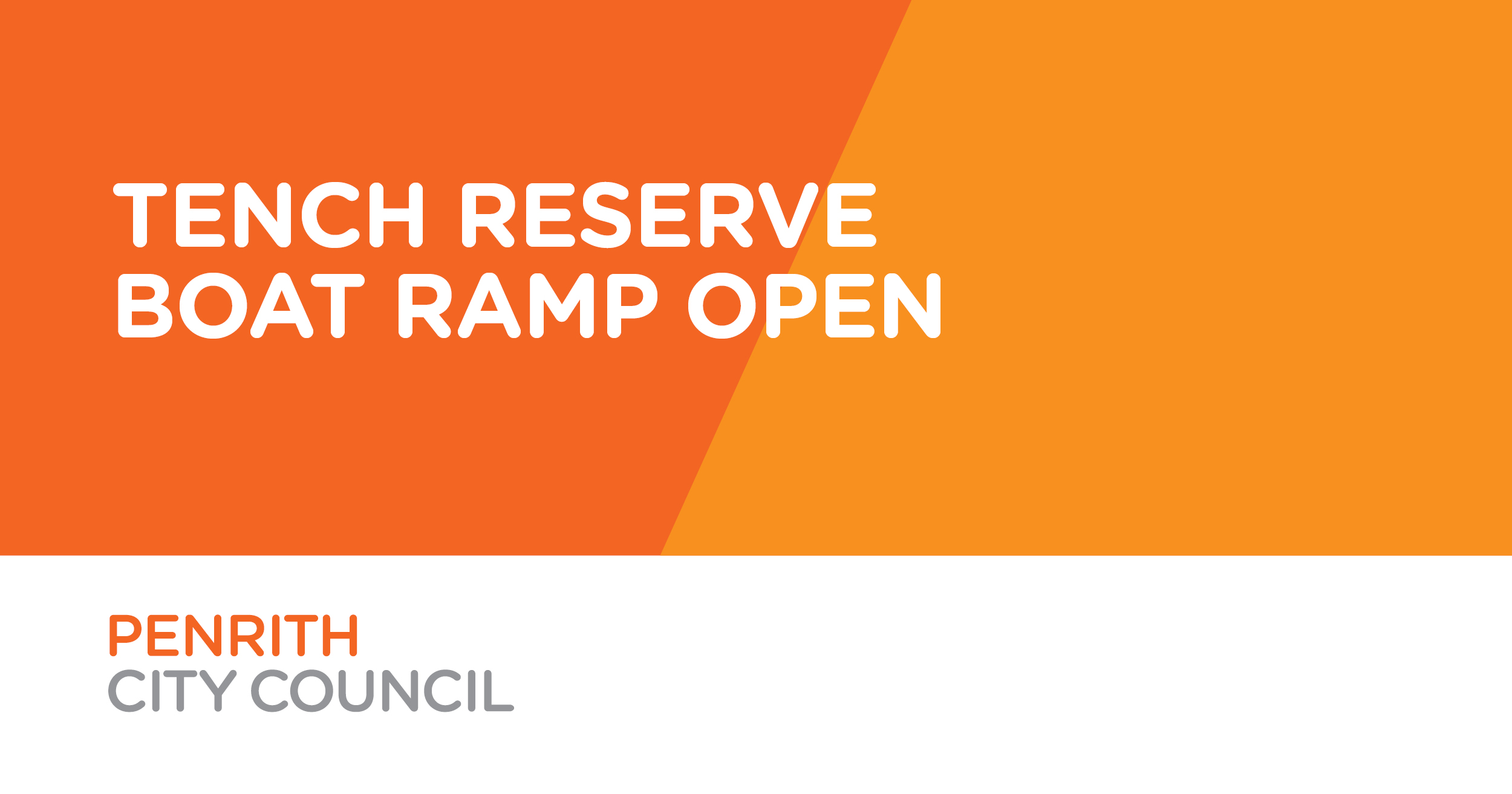 The boat ramp and car park at Tench Reserve will re-open tomorrow morning (Friday 23 April) after a dive team removed a number of large tree branches and larger logs from the end of the boat ramp. The debris collected would have caused significant damage to a boat motor or hull if not removed and the ramp opened sooner.
Additional below water clean-up works will be carried out next week around the viewing decks along both sides of the river, rope swing, and kayak launch area.
Council's boat ramp at Tench Reserve, Tench Avenue, Penrith is open to the public during the following hours:
Summer months (2 October - 31 March) 5am - 9pm
Winter months (1 April - 1 October) 6am - 8pm
For more information call 4732 7777.
New boat ramp construction at Tench Reserve
Council has upgrading the boating facilities at Tench Reserve, Jamisontown. The works are an important element of Council's Our River Masterplan, and are being jointly funded by the Australian Government and the NSW Boating Now infrastructure program.
The works included:
a new 3 lane boat ramp
34 new boat trailer parking bays
new access roads
10 new vehicle parking bays
new jetties along the foreshore, including connection to the existing jetty
new footpaths, stairs, balustrades and fencing
landscaping and lighting.



'Old' boat ramp closure
A new boat ramp and additional trailer parking has been constructed and is operating. The old boat ramp will close to reduce congestion and improve safety between boat trailers and other groups within the park such as pedestrians, passing vehicles and tour operations.
We apologise in advance for any inconvenience this may cause.