Culture and Creativity
Details

Written by

Adam Gatt

Penrith City Council

(02) 4732 7777

(02) 4732 7958

council@penrithcity.nsw.gov.au

https://www.penrithcity.nsw.gov.au

601 High St

Penrith

NSW

2750

Australia

Cultural development and creativity are critical to Penrith's growth as a major city. Our community has called for Penrith to be a creative community with neighbourhoods they can be proud of.
Penrith City Council partners with local artists and community groups to showcase creative works unique to our region. Through celebrating our diversity, looking into our past, showcasing our current works and fostering emerging artists into our future, Penrith's varied artistic and cultural programs contributes to our economic vitality, social equity and sense of place.
Visit the Culture & Creativity website
Free Your Creative Spirit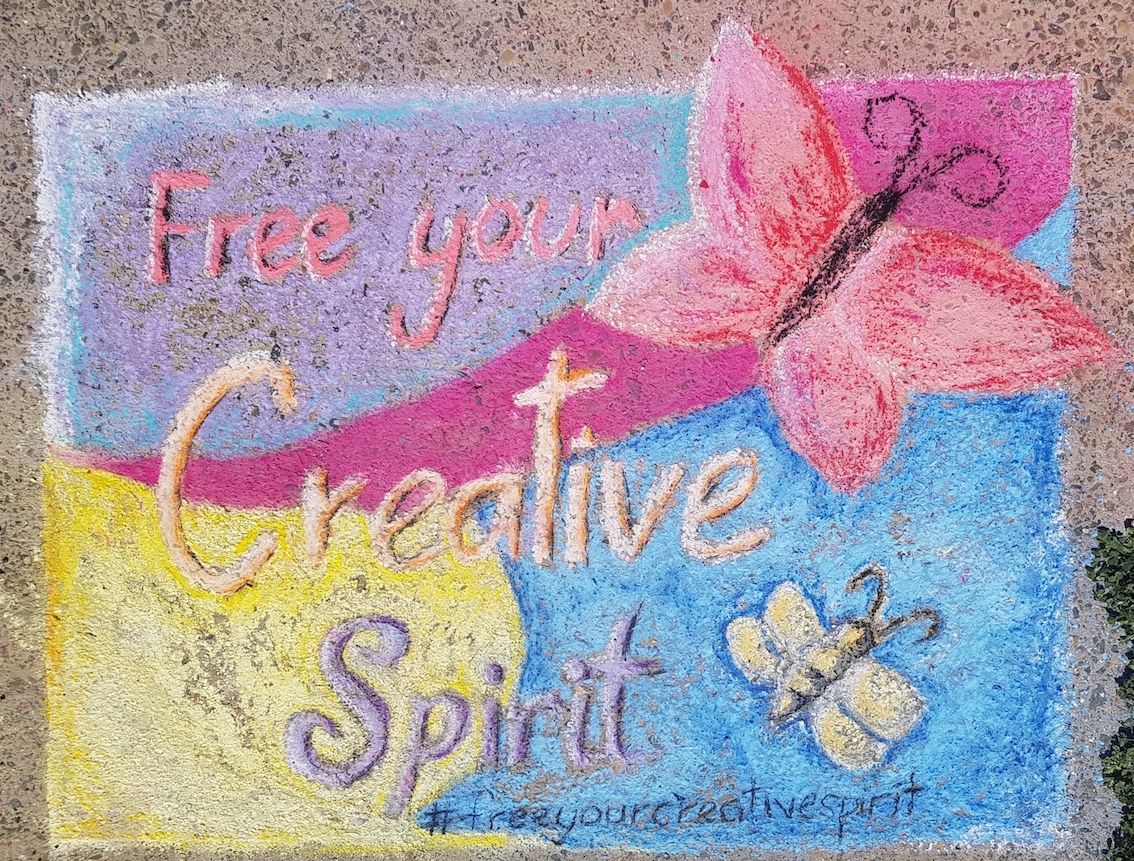 Artist: Sarah Mitchel
While we may be in lockdown, our imaginations don't need to be – free your creative spirit!

Get creative while at home and create a piece of art to display on your front lawn or balcony.

Your artwork might be made of fallen flowers and seedpods from the garden or items from your recycling bin or rag bag, or it could be chalk drawings, poems and doodling on the ground - there's no limitation to your creative expression.

Take a photo or video of your artwork and share it to social media with the hashtag #Wecreatepenrith before Sunday 3 October.

You might also like to include a message to the community about what inspired you to create the artwork, what you enjoyed about the process or what it means to you.

The five most creative posts will each win a $100 voucher!

To help get your creative juices flowing, check out some of the amazing artworks created by Kingswood TAFE visual arts students under our hashtag #Wecreatepenrith.

For creative ideas to do at home, see Penrith Regional Gallery's Art at Home and Keep Heart Penrith.

While you're thinking creativity, keep in mind that you'll soon have a chance to have your say on the development of Council's Cultural Action Plan (CAP) from Thursday 7 October. The CAP will provide a strategic framework for arts and cultural development which builds on Penrith's creative strengths to enhance the cultural vitality of the community and vibrancy of the City.
Skirts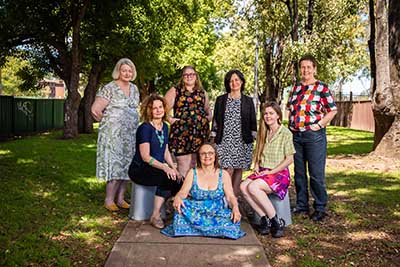 Penrith City Council has partnered with the Museum of Contemporary Art Australia (MCA) for this year's C3West program, Skirts, examining issues around women's community safety in Kingswood. Working with Western Sydney-based artist Linda Brescia, Skirts brings women from Kingswood and surrounding suburbs together to demonstrate the power of the collective.
Curated by MCA Senior Curator of C3West, Pedro de Almeida, Skirts is a group with a vision - they are the women who live, work, study and socialise in Kingswood and who aspire for positive change for themselves, each other and their community. Skirts seeks to address concerns around public amenities, community safety and connection with a focus on the aspirations of women living in Kingswood.
Activations in Wainwright Park, Kingswood from Sunday 30 May to 5 September include:
Skirts Spring Stalls Sunday
Date to be announced, stay tuned!
Join us in Wainwright Park on the first Sunday of spring to connect, create and celebrate. Pick up an arty item from local creatives, enjoy free activities and grab a coffee. A limited capacity COVID Safe event. Date to be announced later in 2021.
Skirts will take place in Kingswood from Sunday 30 May. For more information, visit the MCA website.
Magnetic Places
Council is calling for Australian artists to apply for the 2021 Magnetic Places grants program that aims to bring residents together, in new ways, to transform how they see and feel about the places they live.
Across 13 years, Magnetic Places has produced 99 creative projects, transforming places in local communities living with disadvantage, and championing collaboration and culture.
Through the program, thousands of residents living in priority areas have contributed their energy and imagination to transformative projects led by professional artists and community service organisations.
In 2020, Magnetic Places successfully provided residents with COVID safe access to creative activities including six art activations in Coachmans Park, St Marys.
Suitable applicants can now apply for grants of up to $10,000 to deliver an arts project that:
• engages residents to have positive experiences of where they live
• uses successful alternatives to in person participation to comply with social distancing requirements
• produces a public outcome than can be experienced in the St Marys town centre
• provides a free-of-charge event or activity
• involves different people in the community including, those experiencing ongoing social isolation
• engages with residents living in one or more of these neighbourhoods: Cambridge Park, Colyton, Cranebrook, Kingswood, Kingswood Park, Llandilo, Londonderry, North St Marys, Oxley Park, Penrith (suburb), St Marys, Werrington.

Council also welcomes collaborations with local organisations and groups.
Download grants guidelines

Grants open: 9am Monday 31 May
Grants close: 5pm Monday 5 July
Apply via our SmartyGrants page
Talk to us
An important part of the application process is to discuss your idea with our project team. We can:
provide advice on eligibility and ideas
connect you with local services and / or communities
advise on community profiles and previous activities.
Contact Cultural Engagement Officer, Donita Hulme, via email: This email address is being protected from spambots. You need JavaScript enabled to view it. or call 4732 7809.
2020 Activations
Dear Tree by Rose Ertler
Residents of Kingswood and beyond have recorded short messages to their favourite tree as part of an immersive audio activation by Rose Ertler. A compilation of the messages along with ambient sounds and musical phrases is set to broadcast via tree-mounted speakers in St Marys during the public exhibition of projects from 22-24 October. The compilation is also available for you to listen to online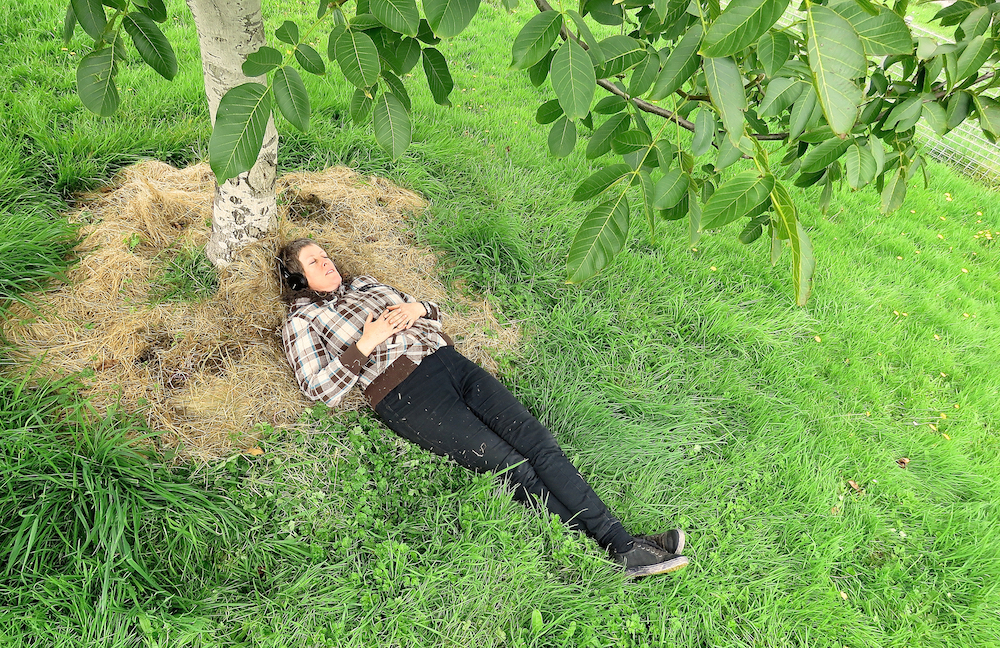 Our Symphony by Luke Hespanhol
Did you know there are sounds that move light? Penrith residents have created an interactive audio-visual artwork that uses algorithms to re-mix sounds and trigger an array of coloured lights. See for yourself when their amazing work is projected in Coachmans Park. You can also upload contributions live on the night.
Or visit oursymphony.online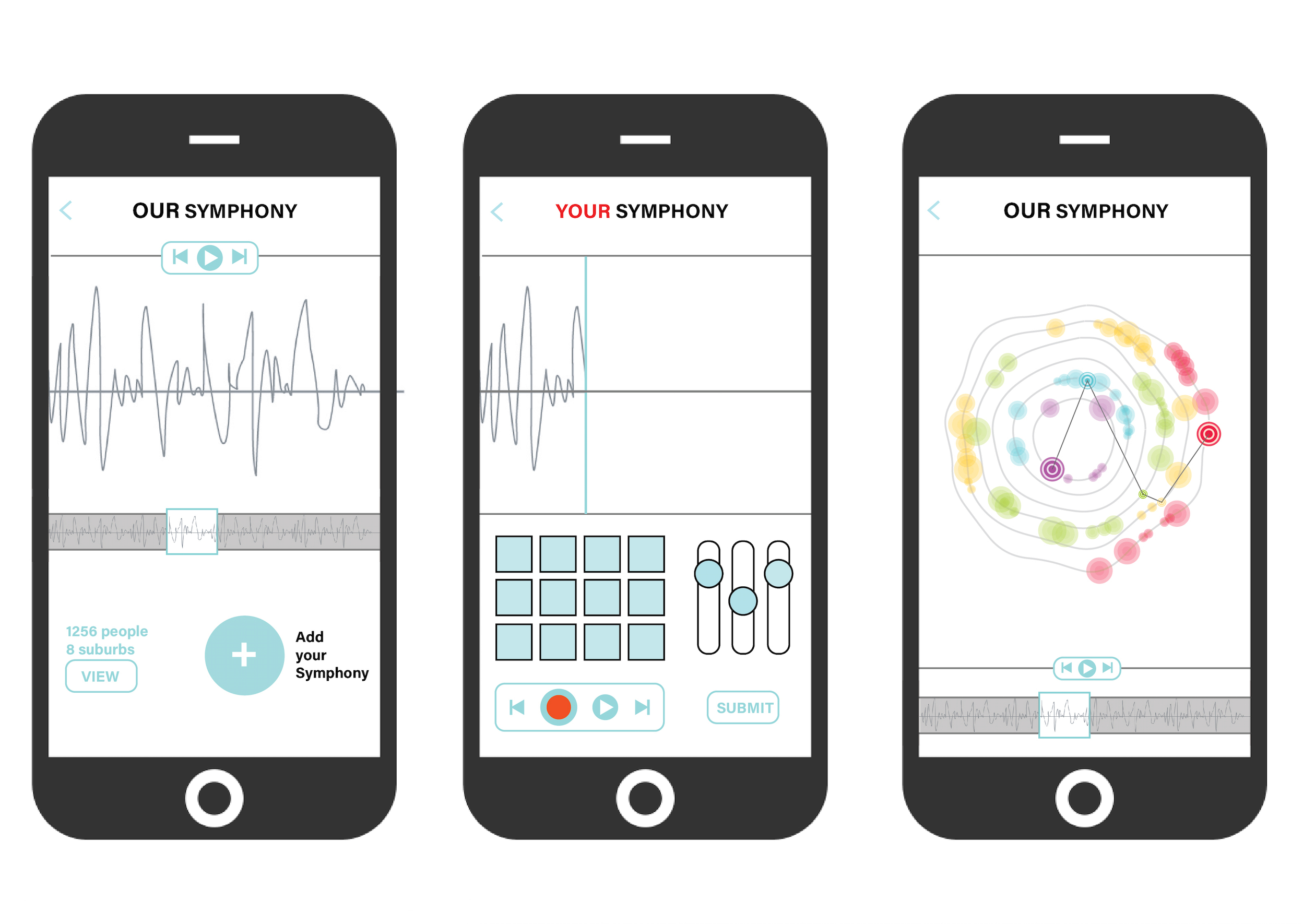 REConnection by XYZ Dimensions
Penrith residents have shared their time in insolation on Instagram using the hashtag #reconnection. Their posts have been woven into a visual narrative that will be projection mapped across the surface of a 1-tonne, 9-metre spaceship in West Lane car park creating an incredible visual spectacle which is not to be missed.
Whisper by Office Feuerman
Head to Coachman's Park and speak quietly into the crook of this art installation and see if your whispers can be heard by someone on the other end of its sweeping curve.
Online Projects
Postcards from Home by Fusion Western Sydney
Residents of Kingswood Park, North St Marys, St Marys submitted postcards sharing their insights and experiences during this time of isolation. You can view the curated collection of submitted postcards online.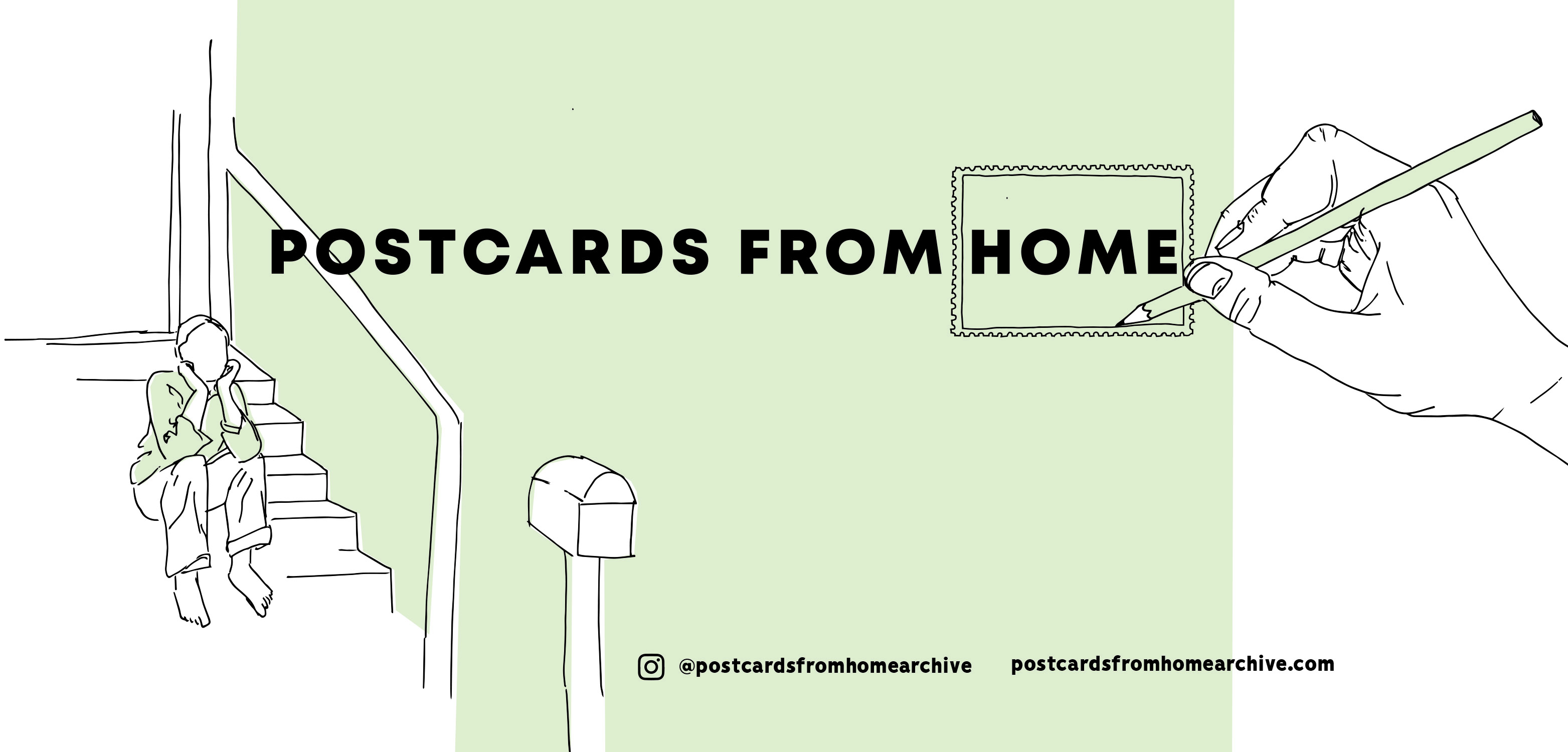 A Cup Across the Fence_Clay Symphony by Varuni Kanagasundaram
Love a cuppa and a good ol' chat with your neighbour?
The residents of Cranebrook, Kingswood, Werrington and Penrith have recreated this much-loved pastime, but with a difference. Enjoy this unique 'Clay Symphony' online.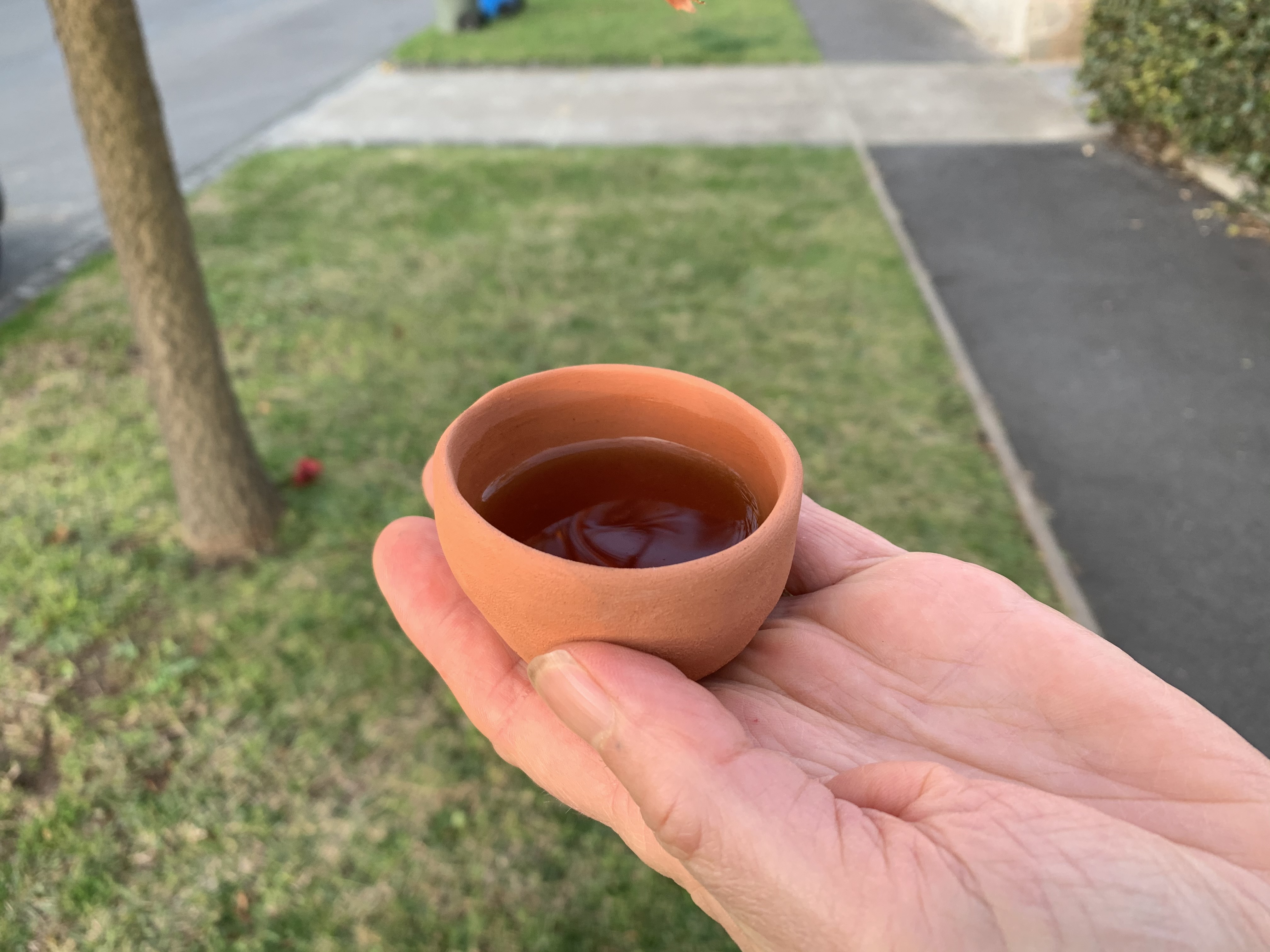 Artist Opportunities with VendorPanel
Are you an artist looking for paid opportunities to work on Council's public art, creative arts and CACD projects across our local neighbourhoods? All professional Western Sydney artists are encouraged to register with VendorPanel for the opportunity to work on projects with Penrith City Council, other councils, government departments and organisations across Australia.
Registering with VendorPanel means Council can include you in relevant offers, such as Requests for Quotes, Expressions of Interest, and Tenders. Register here.
Who can apply?
We encourage professional artists in Western Sydney to register with VendorPanel for paid work opportunities with Council. Artists are required to have an ABN to register.
What is VendorPanel?
VendorPanel is a secure online portal Council uses to identify and engage with suppliers for projects. Council uses the portal for transparent procurement where we offer both invitations to quote and manage the quoting process.
How do I register?
Registration with VendorPanel is free. All you have to do is register your business under "Graphical, Photographic and Art" and select your applicable categories.
For further information
If you have any questions, please contact the City Engagement Coordinator on 4732 8270 or This email address is being protected from spambots. You need JavaScript enabled to view it..
St Marys Corner
We run and support a great variety of events and programs around the City to encourage people to discover, develop and share their interests, experiences, skills and talents.
Find out what's happening at St Marys Corner or your local neighbourhood centre.
DiG Space Mentorship and Residency Program
About
What is the DiG Program?
The Digital (DiG) Space Mentorship and Residency Program is a creative and professional development opportunity for emerging Greater Western Sydney digital-based creatives. The program is open to people who have completed degree level education and are within their first five years of professional practice.
The pilot program consists of three rounds of 16-week programs, consisting of a project brief for a collaborative project, two professional creative + business development workshops, and community membership into the Sydney Studios, professional development and networking opportunities.
Who can get involved?
The program is for emerging (not age related) Greater Western Sydney digital artists, designers and composers within their first five years of professional practice.
The program is open to talented creatives from Western Sydney (born, living, studying, or working) in the following areas: Blacktown, The Hills, Fairfield, Cumberland, Parramatta, Bankstown, Blue Mountains, Hawkesbury, Liverpool, and Penrith.
Where is it located?
The DiG Space is situated in a dedicated work space in Allen Arcade in Penrith's CBD, within walking distance to Penrith train station, public bus transport, Penrith's High Street and Westfield Shopping Plaza.
Who is involved in the DiG Program?
The program is funded by Create NSW, and is supported by Penrith City Council, Western Sydney University - Academic Program Design, Parramatta Campus and the Music Unit Kingswood, TAFE NSW – Nepean Arts & Design Centre, Kingswood and The Penrith Performing & Visual Arts Ltd (PP&VA).
How do I apply?
Applications are currently closed.
Contact Karren Harris, Senior Cultural Development Officer on This email address is being protected from spambots. You need JavaScript enabled to view it. or 02 4732 8129 for further information.
Previous rounds:
Commissioned by Council's Sustainability Department, 'Urban Futures' captures the value and benefits of having trees and green cover within the urban and city environments with a beautiful view and originally composed music.
Do you want to go on an adventure? Come lose yourself in a book and explore a little Fantasy, add some divergent mayhem to your life, or have your heart quiver in a Romantic tale. If that sounds like you, then you're in the right place.
Follow the Fox – if you dare – through the genre portals. Click on an animation immerse yourself in the music and see where the Fox takes you. You'll never know where you will end up - post-apocalyptic Chicago, Panem, Twilight Arizona, or even Hogwarts.
Experience the river like you never have before! Explore the sights, sounds and social connection around the Nepean River with eight immersive 360-degree videos revealing glimpses of nature and people's use and enjoyment of different locations around the picturesque Nepean River.
Queen Street Riches & Textures
About
Queen Street Riches and Textures is produced by St Marys Corner Community and Cultural Precinct in partnership with Penrith City Council. The annual project provides mentorship opportunities to local design graduates from Western Sydney University to engage with the local community and produce creative collaborative works that explore the social interaction and conversations between community, people and places.
The project builds and extends on existing partnerships with civic, community, cultural, art and educational organisations and groups.
Mentorship opportunities for creative artists
The project aims to assist emerging Greater Western Sydney digital artists/designers who are within their first five years of professional practice to further develop their skillset and experience by providing a bridge between completing relevant arts/creative education and working in the creative industries. The project is open to graduates who have completed education at Diploma/Degree levels.
A creative brief is provided to assist in building professional and creative capacity with mentorship and support provided by Council's Community and Cultural Development staff. The brief requires artists to engage with the local community to explore people and place.
Achievements
Since its inception in 2012, Queen Street Riches and Textures has produced one project every year celebrating people and place in the St Marys community.
The project has achieved great community endorsement and participation of more than 300 local residents, 50 art students and emerging artists, a number of partners and associates, regional educational institutions, and community organisations.
Visit Council's Culture and Creativity website for more information on Queen Street Riches and Textures.
Projects:
Mayoral Arts & Culture Summit
Early in 2015 Council co-funded a Deloitte Access Economics report Building Western Sydney's Cultural Arts Economy, which highlighted glaring inequities in State and Federal funding for the arts. As a result, then Mayor Ross Fowler OAM called for a summit of Penrith, Hawkesbury and the Blue Mountains' arts and cultural representatives to express their priorities for the growth of arts and culture in Penrith and the broader region.