Emergencies
Details

Written by:

Adam Gatt

Penrith City Council

(02) 4732 7777

(02) 4732 7958

council@penrithcity.nsw.gov.au

https://www.penrithcity.nsw.gov.au

601 High St

Penrith

NSW

2750

Australia

Are you ready for an emergency?
Download the free Get Prepared app to prepare for an emergency
Penrith City Council encourages you to prepare and stay safe in a disaster or a time of crisis by downloading the Get Prepared App and completing an emergency plan.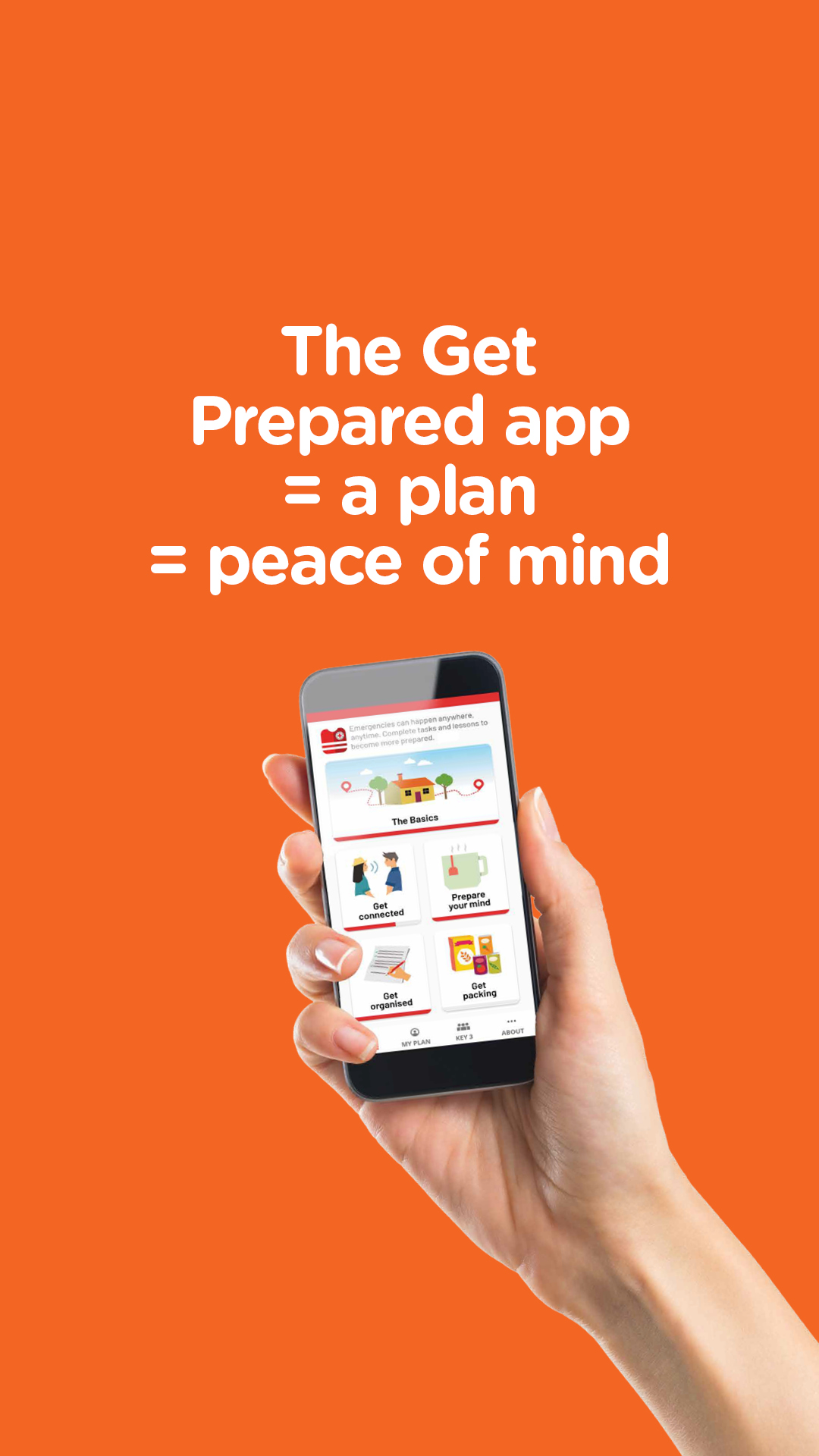 With disasters becoming more frequent, getting prepared has never been more important. Whether it's fires, floods, heatwave or family crises, the Get Prepared app is a simple and effective tool to plan what to do, where to go and who to tell.  

The Australian Red Cross the Get Prepared app helps you connect with your key support people, accomplish simple tasks to make you and your loved ones safer, and protect the things that matter most to you in the event of an emergency. 

The app is a free and easy-to-use, one-stop tool to help you prepare for any type of emergency. You can: 
Establish a quick and easy network of support with three key contacts 
Review risks relevant to where you live 
Create checklists of actions to make an emergency plan 
Save the emergency plan as a PDF to be printed and shared with others. 
As a participating Council in the Resilient Sydney program, we are collaborating with a number of councils across Sydney to create a connected, inclusive, and resilient region. 
If you live near a waterway or flood-prone area, visit the NSW SES FloodSafe site to plan for and stay safe from floods.
Sites to monitor for updates include: 
Get Ready Business Resources
Is your business prepared for emergencies and natural disasters such as storms, flood, bushfire and heatwaves that may cause damage or interruption to your business?
Being prepared means getting your business back up and running more quickly.
Get Ready Business is a program developed by Resilience NSW in conjunction with NSW Treasury and the NSW Small Business Commission. A free Toolkit and Guide has been developed to assist you in preparing your business for disasters.To learn more about Get Ready Business and to download the free Toolkit and Guide go to: https://www.emergency.nsw.gov.au/Pages/for-the-community/get-ready/business.aspx
General emergency contacts
Natural disasters
- including bushfires, floods and major storm damage.
If you live near a waterway or flood prone area, visit the NSW SES FloodSafe site to plan for and stay safe from floods.
Sites to monitor for updates include:
Bushfire Resources and Donations
The following fact sheet has information that may be of assistance including:
providing support to community groups and organisations
supporting organisations helping animals
government resources to help if the fires have impacted you or members of your extended family
goverment services to provide assistance if you or a family member are a landholder or a small business owner directly impacted by the bushfires.
Bushfire Information Fact Sheet
Flooding
Flood Emergencies:
Want the latest notifications? Go to Council's Disaster Dashboard.
Follow us on Facebook for news updates.
Not sure how to prepare? Visit SES Get Prepared Resources here, where you'll find the following pages:
Hawkesbury-Nepean SES - How to receive warnings and when to act
Hawkesbury-Nepean SES Get Ready to Go Kit
Hawkesbury-Nepean SES Know how to get out
Hawkesbury-Nepean SES During a flood
Road closures
Other emergencies
Report a crime
Penrith Emergency Management Plan
Download the Penrith Emergency Management Plan (EMPLAN) for the Penrith Local Government Area.