Advocacy Priorities
Details

Written by

Adam Gatt

Penrith City Council

(02) 4732 7777

(02) 4732 7958

council@penrithcity.nsw.gov.au

https://www.penrithcity.nsw.gov.au

601 High St

Penrith

NSW

2750

Australia

Council is creating the future of Penrith through focused advocacy and planning - a place with good jobs and good connections, supporting the people who live in one of Australia's fastest growing regions. Council's Advocacy Strategy provides a detailed overview of the community's long term aspirations for this city, and puts forward a plan for Council to work with the community and government to make these projects a reality.
What is advocacy?
Advocacy is the process of influencing others to create change. It is often aimed at decision makers to make positive changes to public policy or resourcing for a community. Advocacy can be undertaken through a series of smaller actions or a larger, partnership approach. Strong relationships are critical to our organisation's advocacy activities. Effective advocacy requires us all to have a clear understanding of the issue or challenge and ideas on how to address these that can be clearly communicated.
A successful advocacy framework relies on working closely with the community to identify the problem or need, research relevant issues, plan a set of activities, undertake actions and evaluate the results.
Councillors, as elected representatives of the community, play a major role in directing Council's advocacy actions.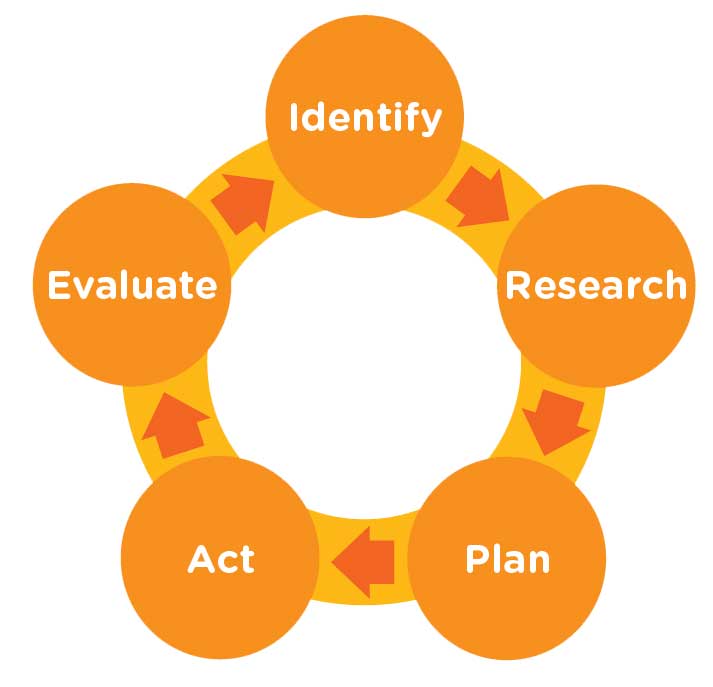 How does Council decide on its advocacy priorities?
Council's advocacy priorities are informed by the 2017 Community Plan, which identifies high level community priorities and domains for action. The Community Plan is a 'big picture' plan based around the seven (7) outcomes our community has told us will make Penrith a better place to live, work and visit. These are long term goals and Council cannot deliver them alone – we need to work with state and federal government, businesses, other organisations and our community to achieve these Outcomes together. Our Community Plan not only sets out where we want to be, but also where we are now and how we'll know we're on the right track.
The 2017 Community Plan was developed through extensive consultation and engagement and is endorsed by the elected Council. In line with our Community Plan, Penrith Council advocates on behalf of the community in a range of areas:
infrastructure and service planning (transport, health, education, environment)
economic development (job creation and diversity)
recreation and community safety
social equity (community wellbeing, multiculturalism).
The 2017 Community Plan sets a clear picture on the issues that matter to Penrith and will inform the priority projects identified for advocacy.
OUTCOME 1: WE CAN WORK CLOSE TO HOME

Helping our community find a local job that suits them.

OUTCOME 2: WE PLAN FOR OUR FUTURE GROWTH

Making sure that services and infrastructure keep up as Penrith grows.

OUTCOME 3: WE CAN GET AROUND OUR CITY

Making sure we can get from place to place safely and easily, whether we drive, walk, cycle or ride the train or bus.

OUTCOME 4: WE HAVE SAFE, VIBRANT PLACES

Making sure our public spaces are safe, pleasant places to be.

OUTCOME 5: WE CARE FOR OUR ENVIRONMENT

Protecting our air and water quality, and our natural areas.

OUTCOME 6: WE ARE HEALTH, AND SHARE STRONG COMMUNITY SPIRIT

Supporting the physical and mental health or our community.

OUTCOME 7: WE HAVE CONFIDENCE IN OUR COUNCIL

Putting our values into action: We are accountable. We show respect. We encourage innovation.
What are Council's advocacy priorities?
The Advocacy Strategy details several priority projects for Council to advocate for over the next few years, and the Advocacy Priorities are the priorities for 2019. These priorities were informed by the community during extensive consultation for Council's 10-year Community Plan. These projects include three (3) Flagship Priorities, and several Second Tier Priorities.
Flagship Priority – A connected City
As a central component of the Western Sydney City Deal, the State and Federal Governments have committed to deliver the first stage of the North South Rail Link, from St Marys to the Badgerys Creek Aerotropolis and Western Sydney Airport.
Council is working to ensure the long-term vision for the rail link is realised; connecting Schofields in the north with Macarthur in the south; linking the key growth centres of Western Sydney to Western Sydney Airport and creating a public transport system that will open up the region to new jobs and more housing, easing congestion on our roads and cutting travel time.
We're also advocating for the Castlereagh Connection and Werrington Arterial Stage 2 after successfully advocating for other region-wide priorities, such as the Mulgoa / Castlereagh Road upgrade, which are currently underway.
Recent advocacy, championed by the community, has seen Transport for NSW revert to the 1951 corridor for Castlereagh Freeway in line with Council's stated position and advocacy focus. For more information see our Corridor re-alignment media release.
For more information visit Council's North South Rail Link webpage.
Flagship Priority - Regatta Park
Working with the community, Council developed the Our River Masterplan to ensure we make the most of the river and surrounds. It sets out a bold vision for the Regatta Park precinct including a new playground, water's edge amphitheatre, terracing, cafes, public art, new paths and recreational facilities to complement and enhance the existing community events, the nearby gallery and open spaces.
Following Penrith Council's successful application to the Western Sydney City Deal's Liveability Program, $24 million has been committed for the upgrade of Regatta Park. The Australian and NSW Governments have committed $15 million to the project, with a $9 million contribution from Penrith Council.
Providing more places to play, socialise, explore and exercise on the banks of the beautiful Nepean River, the new Regatta Park will bring residents and visitors together like never before.
Flagship Priority – Creating the New West
This advocacy priority is aimed at creating a 30 minute city and driving economic uplift including transformation of Penrith's City Centre government sites such as the Multi User Depot Site and securing government jobs.
We're also working to secure maximum benefits from our connectivity to the future Western Sydney Airport and minimising the impacts of the airport on our community.
For more information visit Council's Penrith New West webpage.
Second Tier Priorities
The following projects have been identified in the Advocacy Strategy as priorities for Council to work towards:
Implementing the City Deal for Western Sydney
Securing funding for Soper Place multi-deck car park and health services development
Securing Penrith Lakes for regional parkland and recreation
Funding for arts & cultural initiatives
Outer Western Sydney Stadium/entertainment precinct
Advocacy success
The Federal Government has committed $50 million alongside $50m from the NSW Government for a business case into the first stage of the North South rail link from St Marys to Western Sydney Airport.
The Western Sydney City Deal unifies Federal, State and Local Government to deliver smart and responsible growth for Western Sydney, including much needed investment in infrastructure and job creation.
Commitment from the State and Federal Governments to deliver the first stage of the North South Rail Link from St Marys to Western Sydney Airport in time for the airport's opening in 2026.
Commitment from the Federal Government to local employment targets for Western Sydney Airport. At least 30% of employees during construction and 50% of employees when in operation will be residents of Western Sydney.
Confirmation from the State Government the proposed Bells Line of Road Castlereagh Connection future transport corridor would be changed back to its original alignment first gazetted in 1951.
$100m to widen stage 1 of Mulgoa Road between M4 and Blaikie Road.
Council's Our River Masterplan vision has led to significant government commitments including a $5m makeover for Tench Reserve; the $49m pedestrian bridge to create a safe crossing near between Penrith and Emu Plains; $880,000 under the Better Boating Program for Tench Avenue boat ramp; as well as continued funding in excess of $2m for the Great River Walk and shared paths.
$2.45m in Community Development Grants promised during the 2016 Federal to arts and recreation projects including Jamison Park netball courts and installation of air conditioning at the Penrith Regional Gallery and Lewers Bequest.
Federal and NSW government funding of a 10 year, $3.6 billion road investment program to deliver new and upgraded roads to support integrated transport in the region and capitalise on the economic benefits of Western Sydney Airport.
Current Council submissions
Council is committed to advocating on behalf of our community and makes submissions to government on a range of topics. Council's recent submissions are available below.
Latest advocacy news
Stay up-to-date with the latest advocacy news on projects, government lobbying outcomes and wins for the Penrith community.