St Marys Community and Road Education Scheme
Details

Written by

Adam Gatt

Penrith City Council

(02) 4732 7777

(02) 4732 7958

council@penrithcity.nsw.gov.au

https://www.penrithcity.nsw.gov.au

601 High St

Penrith

NSW

2750

Australia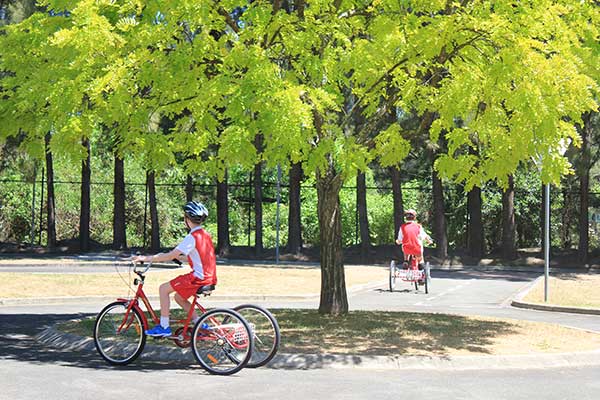 Council's road safety classes for primary school students
CARES is a purpose-built bicycle safety education facility in St Marys. The facility is available for booking by local schools for classes of years 4 to 6 students. For all inquiries please call 9833 3699. The facility is only available to school groups.
On the day, children receive education about safety and road rules. They then have the challenge of riding a bicycle on the course while respecting all road rules. Children who ride safely and obey all the road rules are rewarded with an ice block.
Evaluation of CARES
We've assessed 120 'thank you' cards from students who have attended CARES to see if key messages have been understood.
Perception of Police Officers
The Police Constable running CARES creates a wonderful impression. 89 students expressed thanks for their day, and 40 students specifically praised the police officer. While some praised the Officer as being "awesome" or "nice", others said the Officer was an "excellent instructor", "Humorous but sensible" and "persuasive".
Road Safety Messages
32 different road safety messages were cited by children.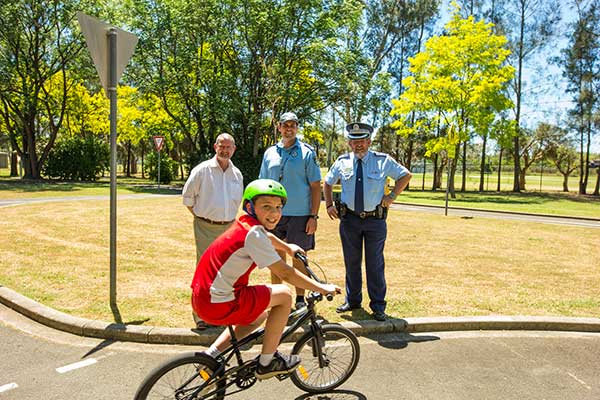 Of these, the most common were related to road rules and bicycle skills. The importance of learning road rules, understanding that road rules help to keep us safe, and what road signs mean, was mentioned by 92 children. Bicycle safety information was described by 88 children, including wearing a helmet, fitting it correctly, adjusting the bicycle seat to the correct height, checking the brakes and using hand signals.
Ten children focused on safety tips, such as 'stop means stop', 'slow down for corners', and 'when you see the orange light slow down'.
Eight children remembered pedestrian safety information, such as using a zebra crossing or describing how a pedestrian refuge works.
Seven students wrote about how thinking about safety requires effort and thought. One student said that they will always now "stay on the left side of the road and use my bike brain."
Two children mentioned health messages, such as the benefits of bicycle riding for fitness, and of it being illegal to smoke in a vehicle "when there are kids in the car".