Top honours for some of Penrith's best
Details

Written by

Adam Gatt

Penrith City Council

(02) 4732 7777

(02) 4732 7958

council@penrithcity.nsw.gov.au

https://www.penrithcity.nsw.gov.au

601 High St

Penrith

NSW

2750

Australia

Wednesday, 24 January 2018
Penrith Council's Citizen of the Year has been awarded to local domestic violence advocate, Michele Ellery.
Penrith Council's Citizen of the Year has been awarded to local domestic violence advocate, Michele Ellery. Michele is known throughout the community for her passion and tireless work helping victims of domestic violence and child sexual abuse.
Penrith Mayor John Thain said it was a pleasure to recognise the achievements of those who work tirelessly for the local community.
"Each of this year's award recipients deserve recognition not just for their time and effort, but for the genuine passion and dedication to our City and the communities they serve," Cr Thain said.
CITIZEN OF THE YEAR
Mrs Michele Ellery is a tireless and selfless advocate for local victims of domestic violence and childhood sexual abuse. Michelle has devoted her time to supporting victims, men, women and children, for four years.
She established the Queen of Hearts Community Foundation in 2014, inspired by her own struggle in helping her children to heal from their past abuses, which provides specialised trauma counselling and also raises awareness and funds to help provide better survivor services. The foundation has also delivered to nearly 200 women, including over 350 rescue packages including clothes, toiletries to local families in need, through their parenting group 'circle of security'.
PENRITH COMMUNITY GROUP AWARD
#Northstmarysmatters is a team of local residents that care about their neighbourhood of North St Marys. They work together to create a vision for the future of North St Marys and take action on the things they care about.
Local residents began holding monthly community meetings over 12 months ago and now meet regularly with local organisations and council staff to discuss the priorities and ideas they have to build a brighter future for their community. The group focuses on improving community safety, health and wellbeing, jobs, education and participation, and the built and natural environment, and have engaged hundreds of locals through art projects, community safety walks and family fun day events.
PENRITH COMMUNITY GROUP AWARD
Team Colyton is a group of Colyton residents who work together to improve the neighbourhood they live in. Together the team has developed a community action plan for Colyton that focuses on strengthening and connecting the community, supporting young people to succeed, improving the physical environment, and improving perceptions of the neighbourhood.
Since August 2015, residents in Team Colyton have been working together to deliver this vision on a voluntary basis. The group has planned and delivered a significant number of projects, actions, and events aimed at making Colyton a better place for everyone. Each resident's passion for and commitment to their neighbourhood is remarkable.
The group of residents that make up Team Colyton are inspirational in their outstanding commitment to improving their neighbourhood.
PENRITH COMMUNITY ORGANISATION AWARD
OZWAC is a medical research foundation that was established in Penrith in 1992, to provide research grants for local doctors, nurses, scientists and researchers at Nepean Hospital in the area of women and children's health, and in particular the health of premature babies.
By offering these research grants and 24/7 access to specialised research equipment, specialist doctors from all over the world were attracted to come and practice at Nepean Hospital and in Penrith. They have provided specialised ultrasound equipment that has assisted in cutting edge research and improved access for physicians. They have also funded a blood gas machine for Nepean Hospital, that is used for every new born.
LOCAL APPRECIATION AWARD
Ms Nicole Bridges is an inspiring woman who gives up her time to help families in Penrith and across the ACT and NSW, as a volunteer with the Australian Breastfeeding Association (ABA).
Nicole has worked for the ABA for over 15 years and has held a number of positions including local group leader, NSW PR Officer and is now ACT/NSW brand president, all while juggling being a mum to three beautiful children. She has also spent over a decade working as a qualified volunteer breastfeeding counsellor on the 24/7 hotline "mum2mum". Her work for others has been tireless, and her help to local families has been invaluable.
LOCAL APPRECIATION AWARD
Mr David Hancock is a generous, flexible and committed volunteer for Nepean Food Services, who provides tremendous support to the people that receive their services.
David assists by delivering meals to seniors in their homes on a regular basis and often 'saves the day' by completing extra deliveries at late notice. He is also a valuable team member in the packing and distribution of meals, and always completes his duties with a positive attitude and enthusiasm. David creates a positive atmosphere and is an asset to the Nepean Food Services and his community.
LOCAL APPRECIATION AWARD
Ms Myra Rodgers is a reliable and dedicated volunteer for Nepean Food Services' hot run service.
Myra delivers meals and stays to heat the meal and help the person begin eating. This is often invaluable as many people who use the service need extra assistance to remember to eat their lunch or require additional support measures to ensure they can eat safely and with comfort. The hot run service also offers people the opportunity to share any general concerns they have and Myra always provides support in a caring and professional way. Myra is the go to person, often stepping in at the last minute to help, and providing quality support to everyone she meets.
LOCAL APPRECIATION AWARD
Mr Jim Riley is a local retiree who chooses to spend his time volunteering more than 20 hours each week for Nepean Food Services.
Jim completes a large volume of work with an attitude that nothing is too hard or complicated. His patience and relaxed manner are integral to the way he supports other volunteers in the delivery of these vital services. Jim is a jack of all trades, packing meals and stepping in to deliver them when needed. He goes above and beyond, providing additional service to those with special requirements, and always with a smile.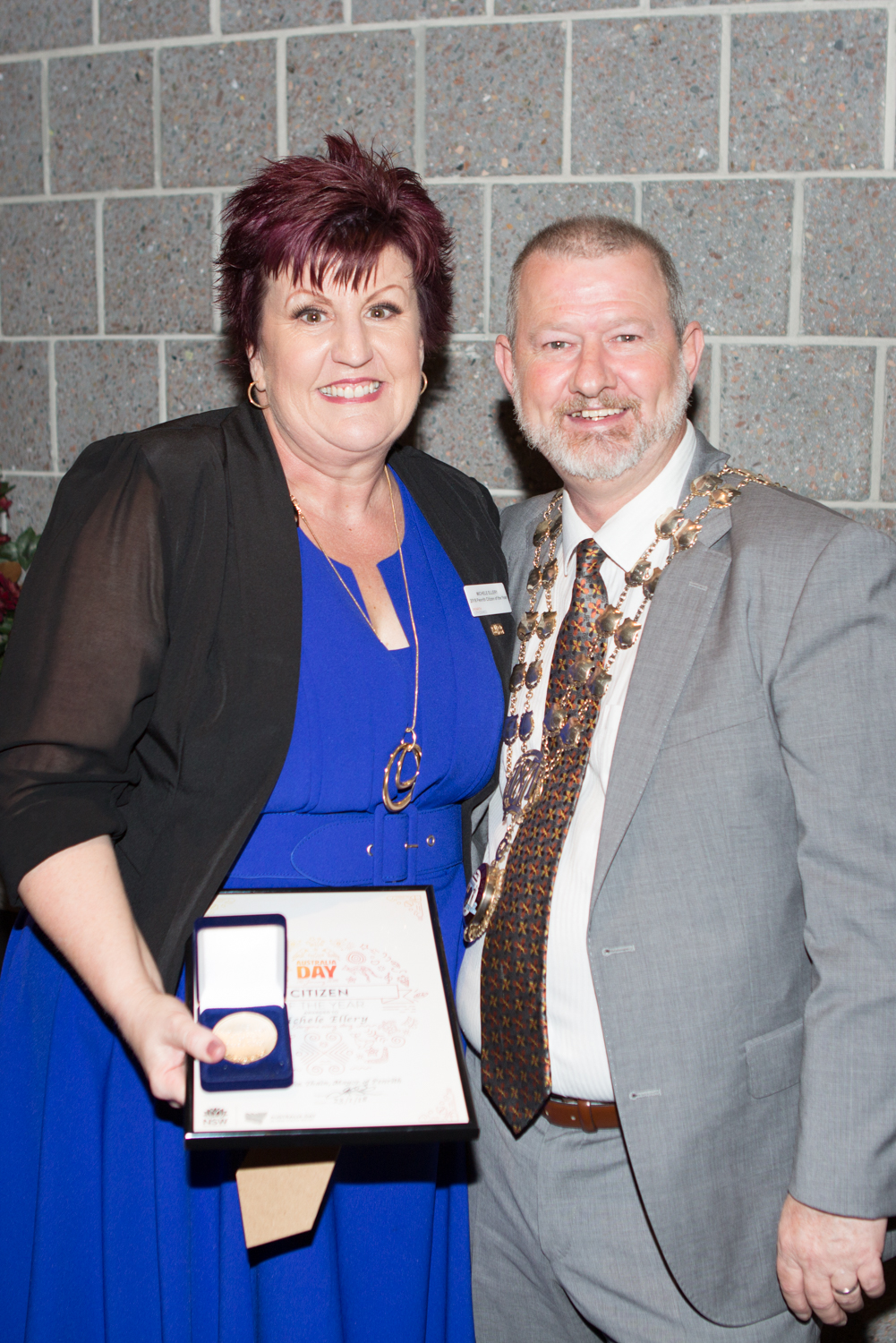 Michele Ellery was awarded Penrith Citizen of the Year by Mayor John Thain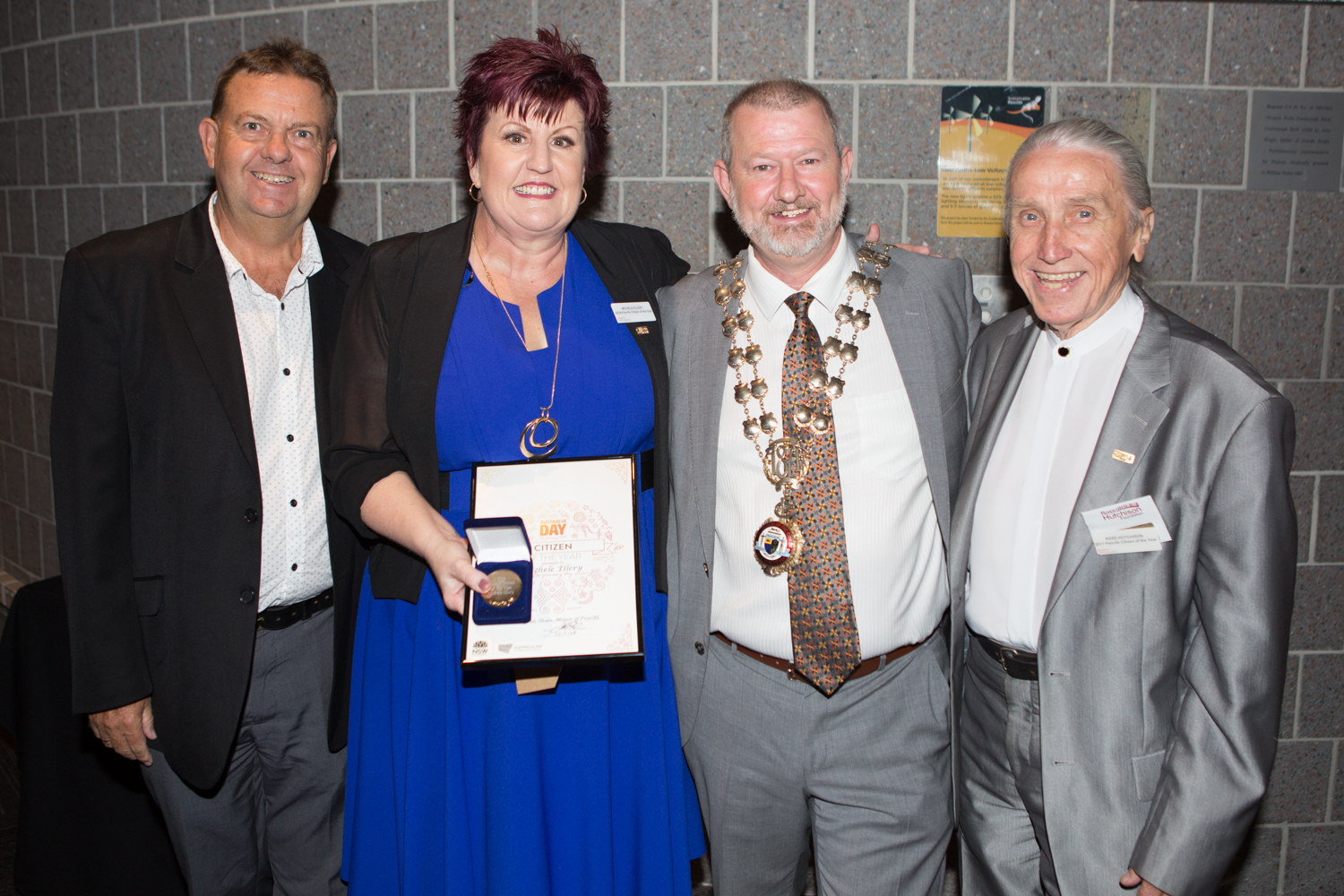 2016 Citizen of the Year Wayne Willmington (left) and 2017 Citizen of Year Ross Hutchison (right) with 2018 Citizen of the Year Michele Ellery and Penrith Mayor John Thain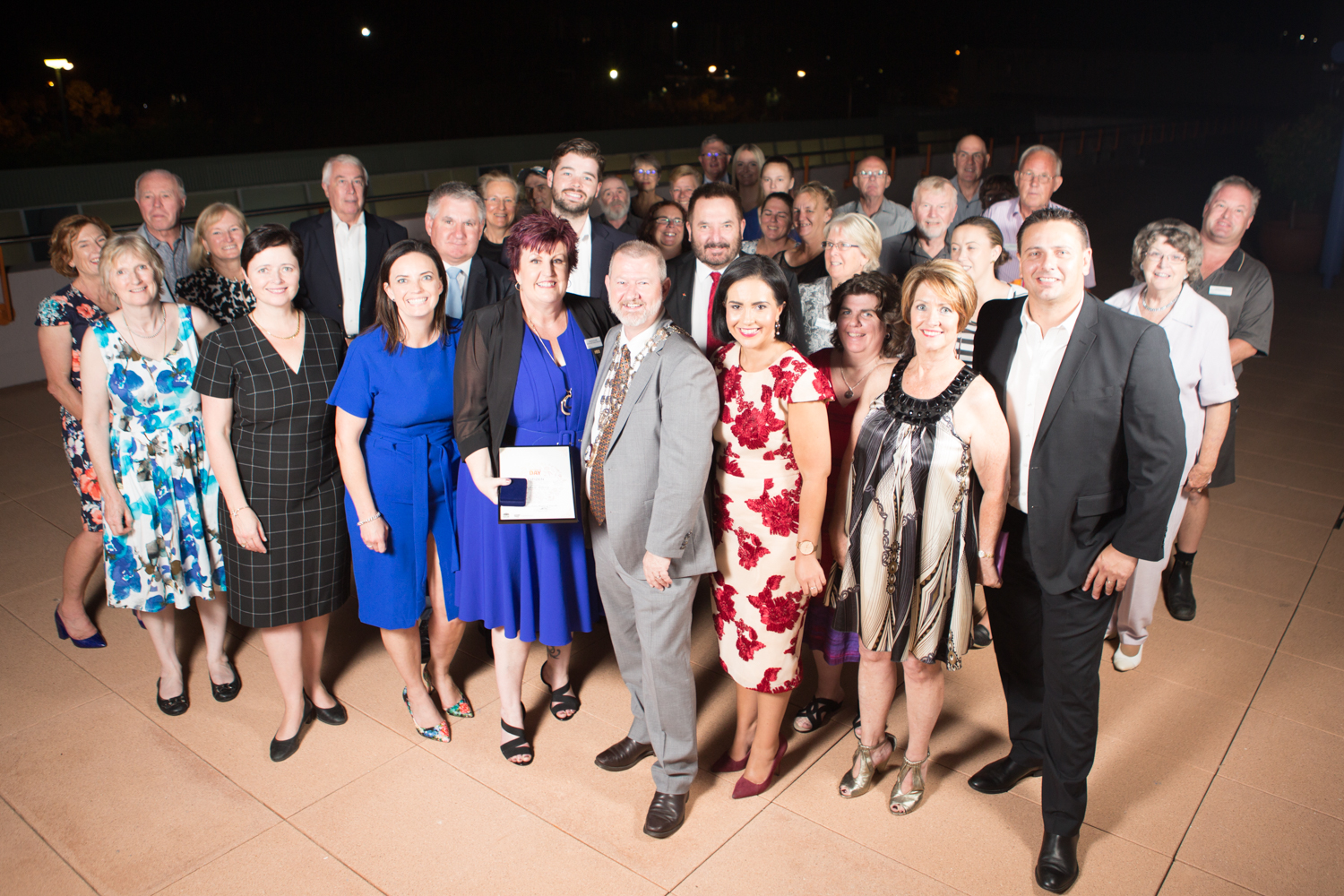 2018 Penrith Council Australia Day Award recipients.
Information contained within this news release was correct as at Wednesday, 24 January 2018.