Beloved Trees for Mum event celebrates successful 15 years
Details

Written by

Leann Chowdhury

Penrith City Council

(02) 4732 7777

(02) 4732 7958

council@penrithcity.nsw.gov.au

https://www.penrithcity.nsw.gov.au

601 High St

Penrith

NSW

2750

Australia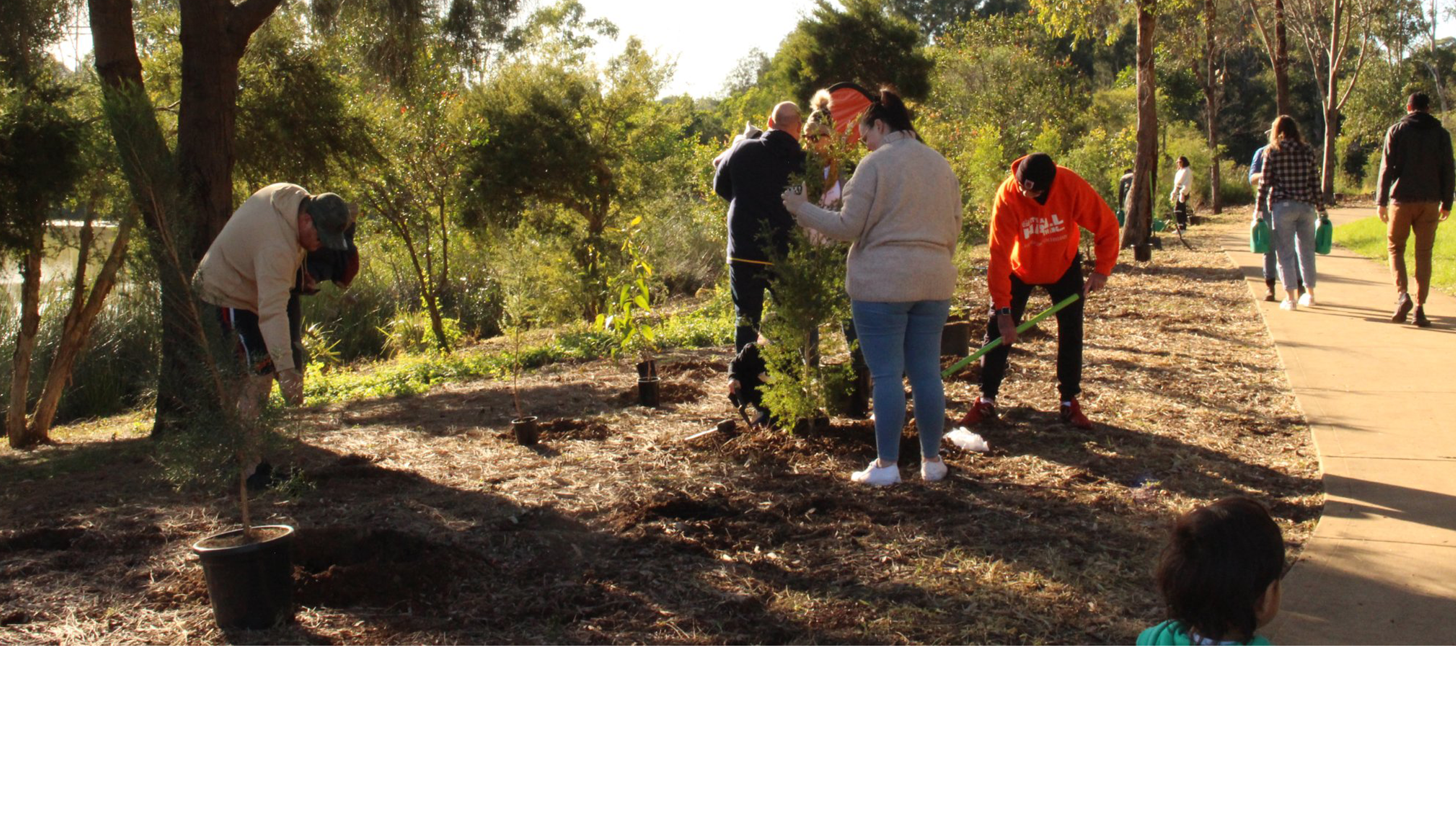 Monday, 16 May 2022
Penrith mums, grandmothers, aunts, and mother figures have been celebrated and honoured with a special Trees for Mum event held by Penrith City Council's Bushcare team on Mother's Day.
The popular and beloved Trees for Mum event saw a record-breaking turnout for its 15th year, with 228 participants from the Penrith Local Government Area (LGA) and other LGAs planting a total of 225 native plants grown from Council's very own nursery.
The event encourages attendees to write a message for their mum, grandmother, aunt, or mother figure, and dedicate their planted tree in her honour.
Councillor Robin Cook attended the day and praised the event for its heart-warming purpose and inclusivity.
"It was a fantastic and really positive event on Sunday. There were over 200 trees planted and provided by the nursery; one of those I planted personally, which was a Melaleuca," Cr Cook said.
"People were there for varying reasons; many planting trees as a dedication to a loved one or to people who inspired them as mums," she said.
"I am a proud supporter of Council's nursery and the hardworking team behind it. The nursery's revitalisation provides the opportunity to propagate more native plants for Penrith City. The nursery's contribution is so valuable for special Council events like this one and lets the community find out more about our local environment.
"Especially since COVID, people are becoming more aware of the value of nature and having these areas to go to and appreciate.
"With the heat problems we face here, there has also been an increase in interest in tree planting."
Trees for Mum plays an integral role in seeing Council's Cooling the City Strategy come to life, with the Strategy outlining the ways Council and the community work together to address the urban heat island effect and to lower temperatures across the City. Planting trees has been identified by the Strategy as a simple yet beneficial way to help cool our community's open spaces.
Council has shared a Facebook photo album of the event on its Facebook page, which can be found at facebook.com/penrith.city.council
Council encourages participants to return to Blue Hills Wetland in Glenmore Park to see how their trees are growing. These trees will help provide habitat and shelter for local wildlife and cool the neighbouring community with additional shade.
To keep up to date with similar tree planting events, and to book the first spots for Trees for Dad for Father's Day in September, subscribe to the Bushcare Bulletin at penrith.city/bushcarebulletin
Information contained within this news release was correct as at Monday, 16 May 2022.