Fun and festivities enliven the streets of Penrith and St Marys
Details

Written by

Leann Chowdhury

Penrith City Council

(02) 4732 7777

(02) 4732 7958

council@penrithcity.nsw.gov.au

https://www.penrithcity.nsw.gov.au

601 High St

Penrith

NSW

2750

Australia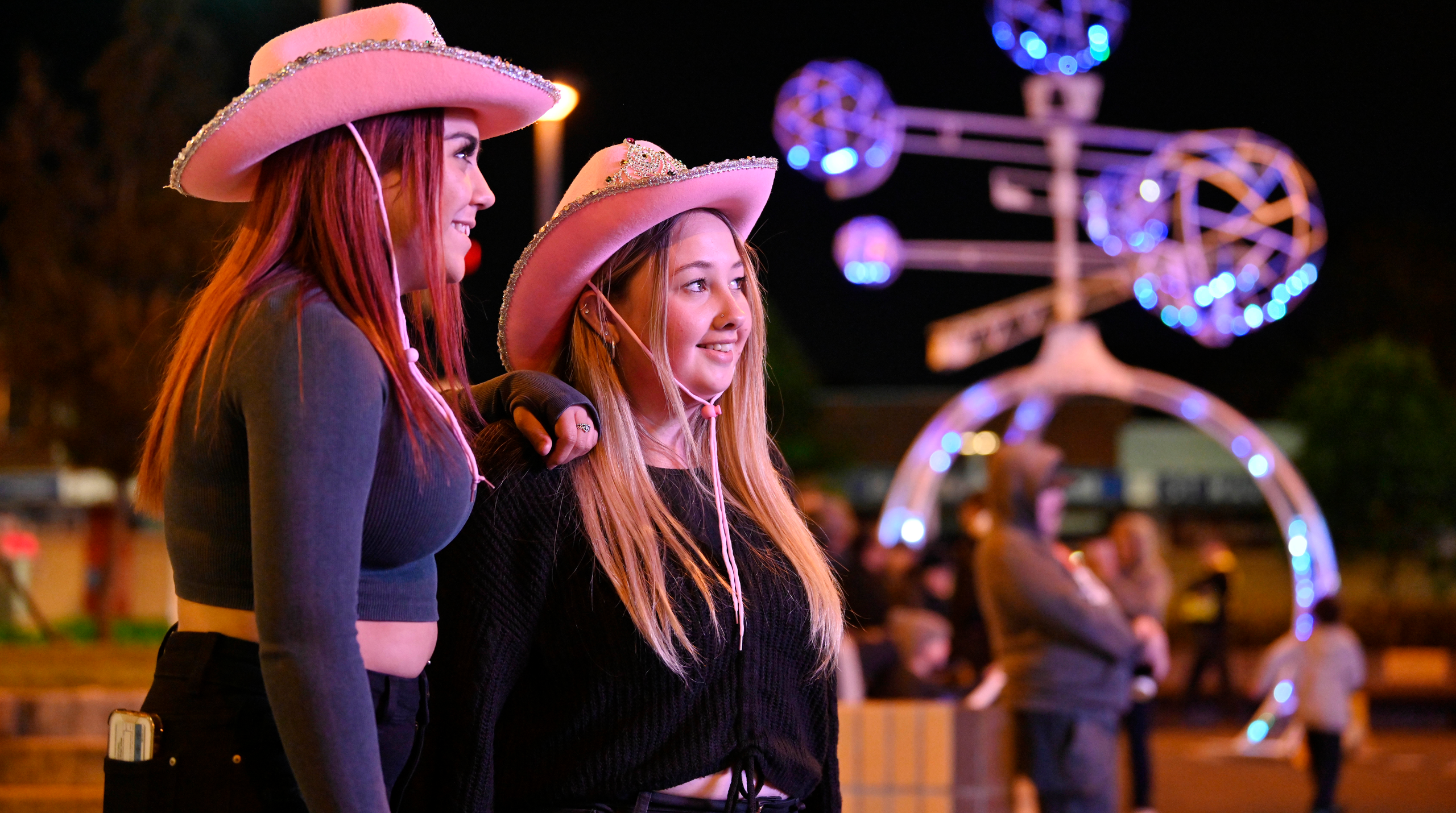 Monday, 9 May 2022
The streets of Penrith and St Marys were bustling with festivities and community spirit over the weekend for the launch of Open Streets Penrith and St Marys Lights Up - a series of free events that will continue throughout the month of May with a changing line-up of performers each week.
Open Streets Penrith kicked off the festivities on Friday night with the city streets opening for the community to eat, drink and enjoy interactive art as well as live performances from musicians and comedians.
A host of comedians entertained audiences throughout the night with headline act Tommy Dean, the master of language comedy, bringing the laughs and unique edge as an American who understands Australia. Attendees dined at a long table together while enjoying a range of cuisine from local restaurants and drinks from the outdoor bar.
St Marys Lights Up started its month of celebrations in style on Saturday afternoon. West Lane car park and Coachmans Park were opened up for residents and visitors to enjoy a fun-filled afternoon to evening program which included two outdoor stages with DJs, live music and roving performers entertaining guests of all ages.
A temporary pop-up park has been installed in Kokoda car park for the community to enjoy for the entire month of May which will also be further activated with live musicians performing every Wednesday and Friday from 11am-1pm.
Penrith Mayor Tricia Hitchen was delighted to see the community coming together and connecting after the challenging last few years with the pandemic.
"What a wonderful celebration this has been for the two centres," Cr Hitchen said.
"We are a resilient and vibrant community, Open Streets Penrith and St Marys Lights Up highlights the way Council is supporting local business through creating inclusive events for our community.
"The changing line-up each week offers variety and excitement to this innovative event series."
Open Streets Penrith and St Marys Lights Up have been curated by Penrith City Council who received $500,000 funding through The Festival of Place Open Streets program, a NSW Government initiative to support 13 council areas across Greater Sydney to open streets for community events and activities.
For more information about The Festival of Place and its programs, visit https://www.dpie.nsw.gov.au/premiers-priorities/great-public-spaces/festival-of-place/in-your-streets
Open Streets Penrith and St Marys Lights Up continues across a series of dates in May with a new line-up of performers each week.
Open Streets Penrith - Friday 13, 20 May 2022 from 6pm-10pm at Woodriff Street (Northern end) & Masters Place car park.
St Marys Lights Up - Saturday 14, 21 & 28 May 2022 from 3pm-9pm at Coachmans Park and Kokoda car park.
Find out more at penrith.city/events
Information contained within this news release was correct as at Monday, 9 May 2022.