Endeavouring to help residents save on energy bills
Details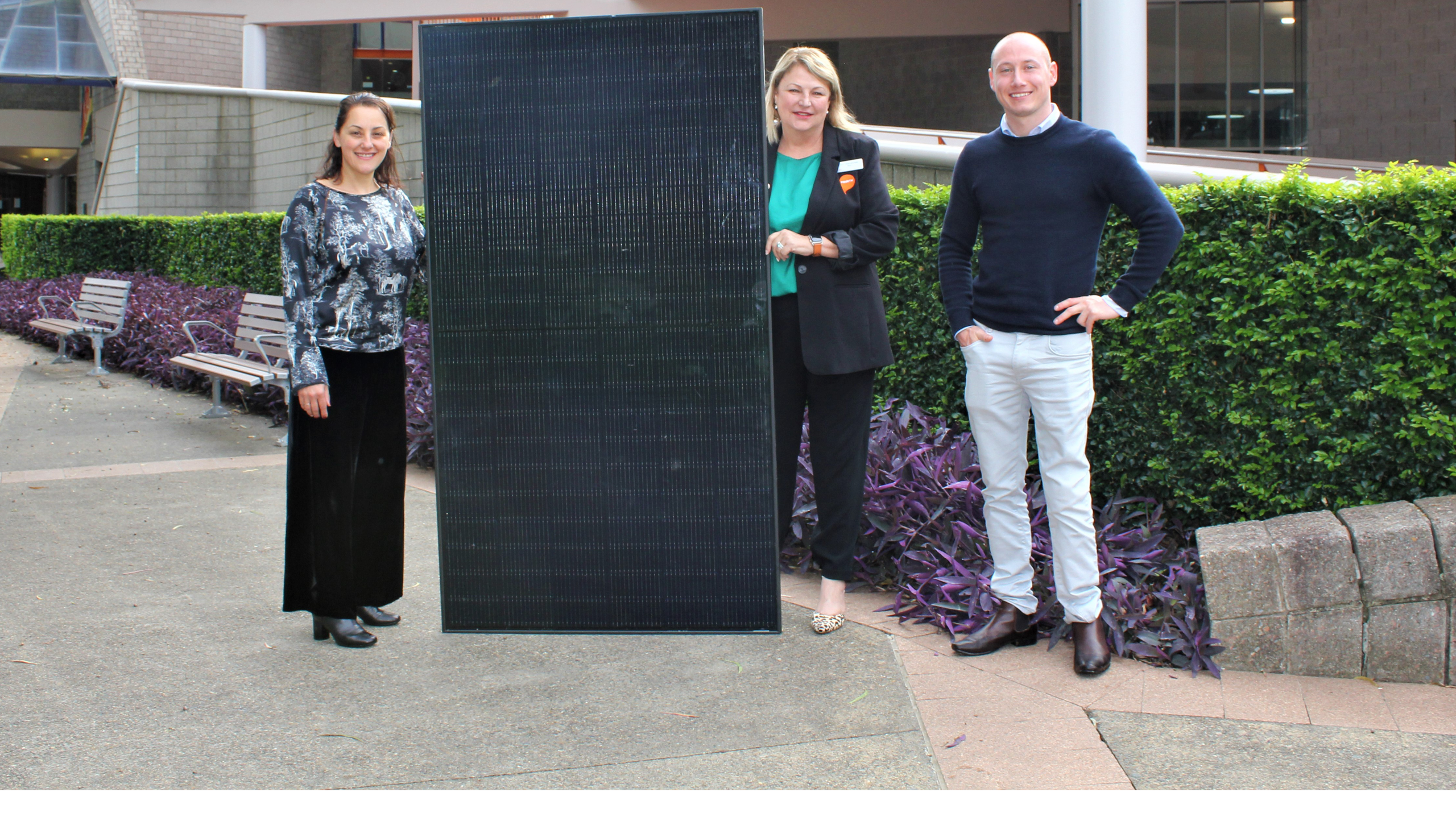 Tuesday, 3 May 2022
Penrith City Council is excited to announce that an Energy Concierge service is being brought to our community, to provide advice that will offer support and cost-saving solutions for residents.
Endeavour Energy, the electricity distributor powering Greater Western Sydney, has partnered with the Australian Energy Foundation (AEF) to deliver the Energy Concierge service to households in the Penrith Local Government Area.
This will assist households in reducing their energy bills, improving the comfort of their homes, and helping residents feel confident about purchasing energy-efficient products based on recommendations of what may be best suited to their home.
Penrith Mayor Tricia Hitchen said Council welcomed the support of this service, which is available now until June 2022.
"We know that many of our local families are being impacted by ongoing bills and the rising costs of living, so this is a great opportunity for some assistance," Cr Hitchen said.
"Council thanks Endeavour Energy and the AEF for bringing this service to Penrith – I hope that as many households across the City as possible take advantage of this great program while it's on offer," she said.
General Manager Health, Safety and Environment at Endeavour Energy, Keith Hoskins, said that as Endeavour Energy continues to build a modern grid, the partnership will help support customers with sustainable choices in their homes.
"The Energy Concierge will help customers through this process by providing simple, tailored advice on the best ways to save energy as well as information on investments for their home such as solar PV or battery storage," Mr Hoskins said.
"Through the Energy Concierge, customers will also have access to Endeavour Energy's newly launched PowerSavers program which helps customers save money by using electricity more efficiently all year round through the use of smart technology," he said.Until June 2022, Penrith residents will be able to book into the Energy Concierge service for a free, over-the-phone energy consultation with an advisor from AEF.
Services on offer for community members include:
Access to a panel of fully vetted suppliers on all energy efficiency products, including solar PV, hot water, heating/cooling and insulation.
Information about easy, cost-effective ways to save on energy bills.
Provision of objective feasibilities and assessments to help residents decide whether to proceed with an installation. This can range from a solar feasibility assessment to a quote comparison study.
As part of the program, a free online workshop will also be held for community members. The workshop will cover ways to transition to an all-electric home – a sure way to help you reduce your emissions and reduce your energy costs. The workshop will be held online on Monday 23 May, from 6.30pm to 8pm.
Penrith City Council proudly supports this program as part of its sustainability goals in reducing greenhouse gas emissions by 40% by 2030 (based on 2010-11 levels) and building the resilience of Penrith in the future.
"Council is committed to energy efficiency and reducing our emissions through piloting electric vehicles, installing solar on over 40 of our facilities, and upgrading street lighting to energy efficient LEDs," Cr Hitchen said.
"The Energy Concierge program is a great opportunity for residents to get advice tailored for them and their homes, to help them reduce their household emissions too."
To book a free consultation with the Energy Concierge service, visit www.endeavourenergy.com.au/your-energy/how-to-save-energy/your-energy-concierge.
To register for the online workshop being held next month, visit www.eventbrite.com.au/e/how-to-transition-to-an-all-electric-home-penrith-city-council-tickets-316011337417
For more information about the Energy Concierge service, call AEF on 1300 236 855.
Read more about Council's sustainability practices and goals at penrith.city/sustainability.
Photo caption (L-R): Manager Sustainability and Environment at Endeavour Energy, Gina Pavlovic, Penrith Mayor Tricia Hitchen and AEF's NSW Account Manager Energy Services for Households, Angus Taylor, met in Penrith to discuss the Energy Concierge program.
Background

About Endeavour Energy

Endeavour Energy supplies safe, reliable and affordable power to over 2.6 million people living and working Sydney's Greater West and Blue Mountains as well as the Illawarra, the South Coast of NSW and the Southern Highlands.
Endeavour Energy is independently rated the most efficient electricity distribution network service provider in NSW, with reliability of 99.999%
The network spans over 25,000 square kilometres and is made up of more than 430,000 power poles and streetlight columns, 202 major substations and 32,600 distribution substations, connected by nearly 60,600 kilometres (more than the distance from Sydney to London and back) of underground and overhead cables
Integrates with renewable energy sources including 200,000 residential solar connections, industrial solar and embedded large-scale batteries.

About AEF
For over 20 years, AEF has empowered Australians to cut living costs by reducing energy use and helped create homes that enable people to be happy and healthy.
In 2020/2021 alone, AEF has had 17,854 conversations with residents, completed 614 energy assessments and contributed to 21.8 kilotonnes of CO2e abated.
Information contained within this news release was correct as at Tuesday, 3 May 2022.