Open Streets program heads west as St Marys and Penrith get ready to party
Details

Written by

Leann Chowdhury

Penrith City Council

(02) 4732 7777

(02) 4732 7958

council@penrithcity.nsw.gov.au

https://www.penrithcity.nsw.gov.au

601 High St

Penrith

NSW

2750

Australia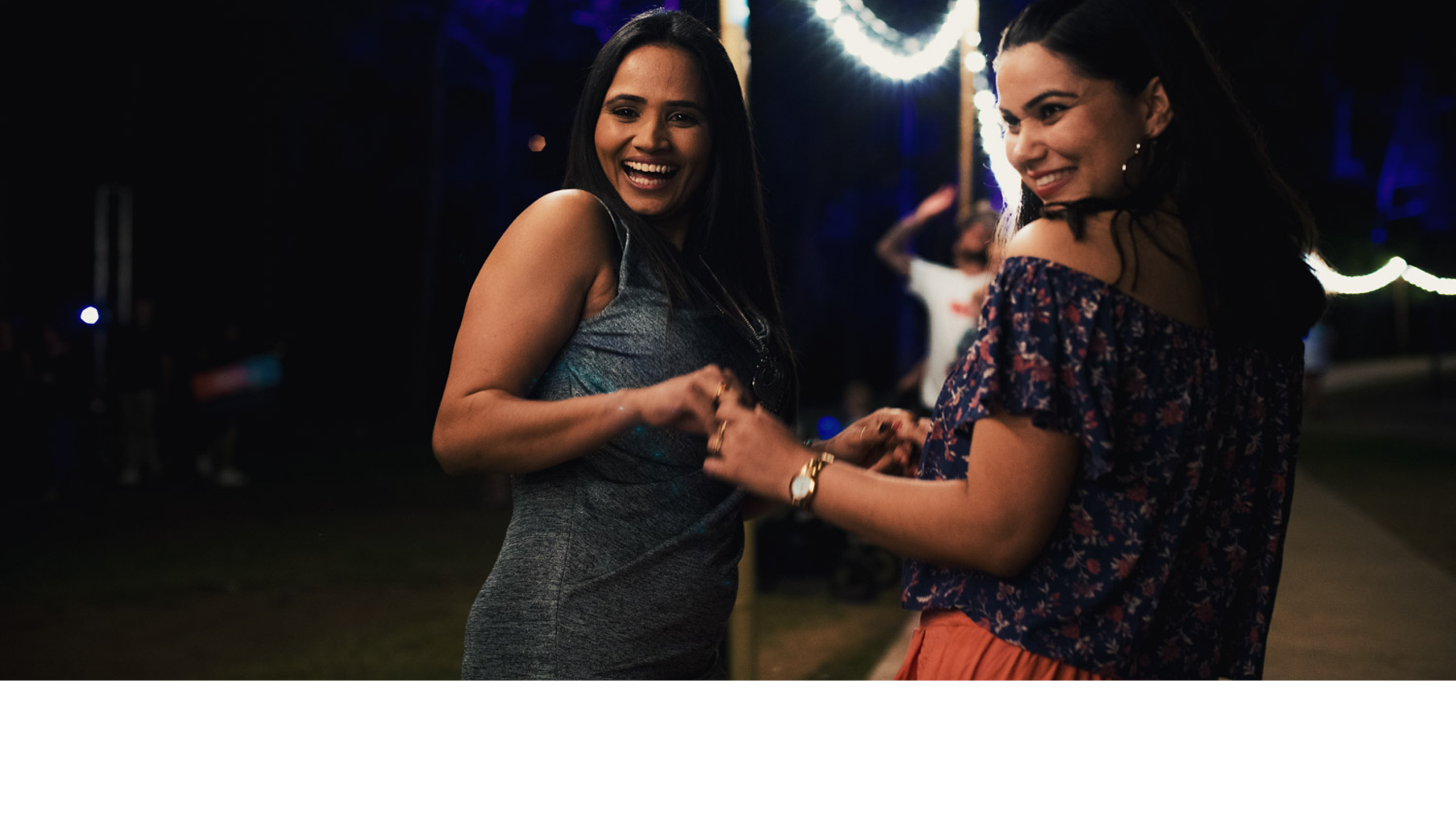 Thursday, 21 April 2022
The streets of St Marys and Penrith are set to open up for a series of free street parties during the month of May that celebrate the food, music and creative heartbeat of both centres.
Open Streets Penrith events on Friday 6,13 and 20 May from 6pm-10pm, will see the city streets open for the community to eat, drink and enjoy live performances from musicians, comedians and other interactive art. Woodriff Street, between High Street and Union Lane, will be opened up to create a precinct of party festivities.
St Marys Lights Up will run every Saturday of May from 3pm-9pm. The community is invited to eat, enjoy live music and relax in a pop-up green space. West Lane Carpark to Coachmans Park will be opened up for residents and visitors to enjoy a fun-filled afternoon to evening program.
Penrith Mayor Tricia Hitchen is delighted to see these two new activations that celebrate the community coming together and connecting, while enjoying public spaces to support local businesses and artists.
"Council supports the creation of new events that create a vibrant and inclusive atmosphere for our community to enjoy," Cr Hitchen said.
"Open Streets and St Marys Lights Up is a new way for us to reconnect as a community after the challenges of the last few years with the pandemic and associated lockdowns. Gathering outdoors is a safe way to connect as a community while enjoying the unique spaces we call home."
At Open Streets, guests will be invited to immerse themselves in what will be a truly unique experience. Picture a long dinner table as a central feature that's surrounded by an array of restaurants, as well as pop-up vendors and an outdoor licensed bar with live entertainment. With performers and activities changing each week, no two nights will be the same. It promises to be an experience not to be missed.
St Marys Lights Up will be shining a light on the diversity of the town centre and is a great opportunity for the community to discover their town in a new, fun way. Featuring a dedicated pop-up green space set up to relax in while enjoying food and entertainment.
Open Streets Penrith and St Marys Lights Up is curated by Penrith City Council who has received $500,000 funding through The Festival of Place Open Streets program, a NSW Government initiative to support 13 council areas across Greater Sydney to open streets for community events and activities.
Minister for Western Sydney and Member for Penrith Stuart Ayres said the NSW Government was supporting the state's economic recovery by funding councils in the 13 LGAs that were most impacted by last year's COVID-19 lockdowns to reimagine their streets and laneways.
"Our public spaces, including our streets, have become a focal point during the pandemic and we're enabling Councils to revitalise their laneways, streets and squares to help local economies and the hospitality, arts, and music sectors to get back on their feet," Mr Ayres said.
"It's all part of our Open Streets program, which is about re-energising and reimagining our streets, and creating a sense of excitement and discovery with community activities that the public can get out and enjoy."
For more information about The Festival of Place and its programs click here
Open Streets Penrith and St Marys Lights Up will be held across a series of dates in May.
Open Streets Penrith - Friday 6, 13, 20 May 2022 from 6pm-10pm at Woodriff Street (Northern end) & Masters Place car park.
St Marys Lights Up - Saturday 7, 14, 21 & 28 May 2022 from 3pm-9pm at Coachmans Park and West Lane carpark.
Find out more at penrith.city/events
Information contained within this news release was correct as at Thursday, 21 April 2022.