Stepping into Penrith's past
Details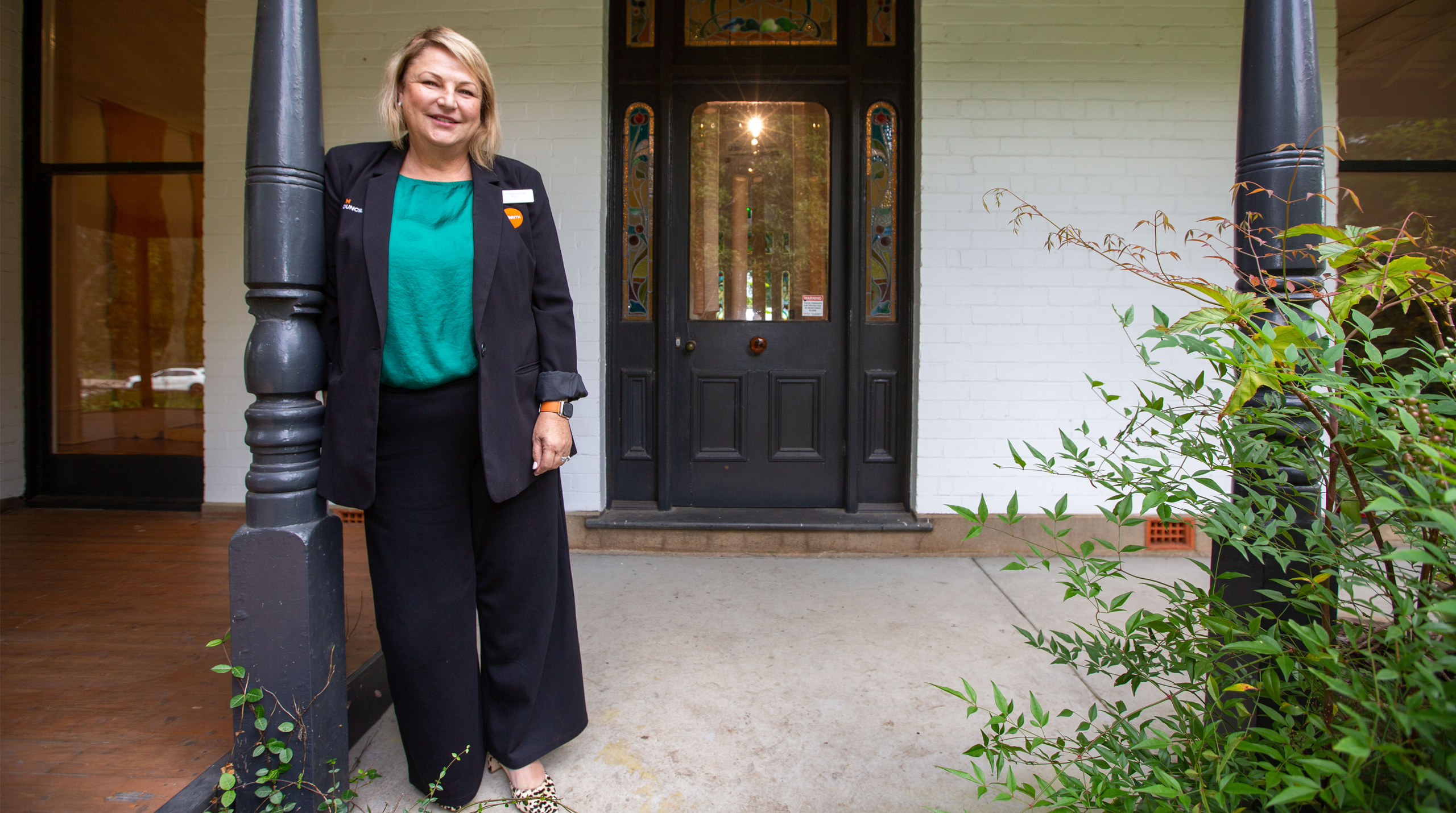 Tuesday, 19 April 2022
Penrith City Council has launched the Penrith Heritage Walk – an invitation to step into our City's rich past and discover, at your own pace, the people, places and open spaces that have helped shaped Penrith.
Visitors and locals can simply head to the Visit Penrith website to get the free Penrith Heritage Walk mobile-friendly interactive map.
Penrith Mayor Tricia Hitchen said the walk would appeal to a wide range of people.
"While the walk has been designed to promote our City to a wider audience and attract more visitors, it's also a great way for our community to learn more about familiar landmarks," Cr Hitchen said.
"Council is committed to celebrating and protecting Penrith's heritage buildings and sites and passionate about sharing what we most love about our City. The Penrith Heritage Walk shines a light on our fascinating past."
Starting at historic Penrith Train Station, the 11-kilometre trail leads walkers to 21 points of interest, through Thornton and along the river to its end point at the state significant Emu Plains Train Station.
At each stop, walkers are provided with interesting information on the site, the people who lived or worked there and the influence they had on the growth of our City.
"One of the best things about the Penrith Heritage Walk is that it's quite flexible," Cr Hitchen said. "You can complete the whole walk in one day or break it into sections to suit your level of fitness and time available."
Walkers are encouraged to take their time and explore attractions along the way, like the Museum of Fire, Arms of Australia Inn and the Penrith Regional Gallery as well as cafés, the river and parks – enjoying both our past and present.
"The Penrith Heritage Walk is just the start," Cr Hitchen said. "We plan to create more themed walks through other parts of our City, including St Marys, as they are a great way to discover and enjoy something new."
Go to visitpenrith.com.au/heritagewalk to start the journey.
This project received grant funding from the Australian Government.
Photo caption: Penrith Mayor Tricia Hitchen at the Penrith Regional Gallery, which is one of 21 stops on the new Penrith Heritage Walk.
Information contained within this news release was correct as at Tuesday, 19 April 2022.