Community volunteer programs
Details

Written by

Teela Griffin

Penrith City Council

(02) 4732 7777

(02) 4732 7958

council@penrithcity.nsw.gov.au

https://www.penrithcity.nsw.gov.au

601 High St

Penrith

NSW

2750

Australia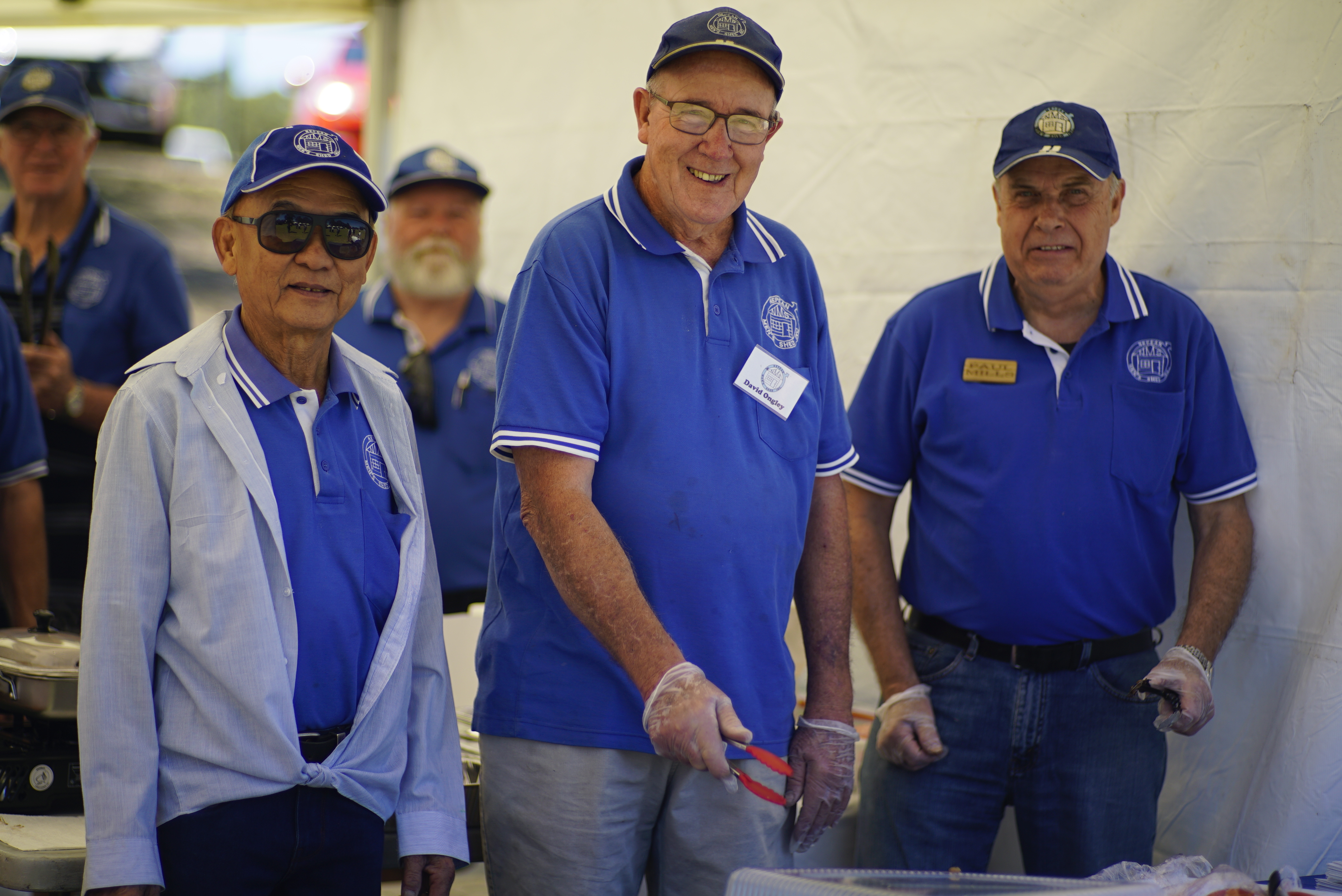 Community volunteer programs and opportunities
Whether you have a lot of time to give, or just a little, have volunteered before or are a first timer, there is an organisation in Penrith who would welcome your energy and enthusiasm!
Volunteering and non-paid work helps people in need, contributes to the local economy and has a positive impact on the health and wellbeing of the volunteer. In fact, studies consistently show that volunteering provides a personal sense of satisfaction and contributes to overall happiness.
We've compiled a list of many of the organisations in Penrith who seek and work with volunteers. We encourage you to get in touch to find out more.
Please note, the operations of the following organisations may have changed due to COVID-19 restrictions. Contact the service directly for advice.
Cancer Council: 13 11 20
Cancer Council have a wide range of volunteering opportunities available across all aspects of their work. Find out more here.
Cancer Wellness Support: 4721 1317
Cancer Wellness Support help and support people to live well, with and beyond cancer, through the generosity of local community by delivering subsidised complementary therapies. To become a volunteer, register your interest here.
Connect Child and Family Services: 4758 9966
Connect Child and Family Services support families with children 0-3 years of age through their Connect and Nurture (CAN) program. Volunteers are paired with local families to provide practical in-home support in this unique time in a family's life. If you are interested in volunteering with them, find out more here or email This email address is being protected from spambots. You need JavaScript enabled to view it..
Conservation Volunteers: 1800 032 501
Conservation Volunteers Australia makes it easy for people to care for nature by getting involved in conservation action across the country. See more information of volunteer opportunities here.
Foodbank NSW ACT: 02 9756 3099
Foodbank volunteers generously give their time to help get food to the people who need it. If you are interested in volunteering with them, find out more here.
Great Community Transport: 4759 2403
Great Community Transport provides transport for eligible disadvantaged people living in the Blue Mountains and Penrith local government areas. Their volunteers are involved in driving, bus caring, administration and office reception. Please contact Sharon on 4759 2403 to register your interest.
Legacy: 4777 9500
Legacy is a charity providing services to Australian families suffering after the injury or death of a spouse or parent, during or after their defence force service. There are many ways you can become involved as a volunteer. Find out more by contacting Nepean Legacy on the number above.
Nepean Food Services' Volunteer Program: 4733 7200
Nepean Food Services provides nutritious home delivered meals and social support to older people and people with disability. Volunteers are involved in delivering meals, assisting in administration, or providing social support. Call the number above to find out how you can get involved.
Nepean Men's Shed: www.nepeanshed.org
The Shed is open to all men and offers an informal space where men can come together to spend time engaged in manual crafts, such as woodworking, metal working, furniture restoration and more. Members are also involved in volunteering activities in the community. To get in touch, email This email address is being protected from spambots. You need JavaScript enabled to view it..
Nepean Volunteer Services Inc: 0406 550 557
Nepean Volunteer Services Inc helps local people find the right volunteering fit for their situation. They assist people who are living at home and in age care facilities stay connected to their community. To find out more call the number above or email This email address is being protected from spambots. You need JavaScript enabled to view it..
Penrith Community Men's Shed: 0439 646 942
Penrith Community Men's Shed provide a safe location where men of all ages can meet, do a project, learn a new skill or have a chat. Being part of the Men's Shed can also bring the chance to volunteer at community events. To find our more call 0439 646 942

Penrith Disability Resource Centre (PDRC): 4732 2363
PDRC provide an information, referral and advocacy service to people with disabilities, their families and carers. To find out more call the number above.

Penrith Lions Club
Penrith Lions Club members raise money and/or assist community members in need. They help local families in distress, take senior citizens on outings and to concerts and provide opportunities for young people to better themselves. To find out more visit https://penrith.nsw.lions.org.au/
Penrith Valley Sports Foundation
Penrith Valley Sports Foundation is a not for profit organisation established to support and promote athletes and other sporting endeavours. Find out more
here
.
Riding for the Disabled (RDA)– Nepean Centre: 9623 4173
RDA (NSW) is a volunteer organisation providing equine assisted activities for people with disabilities.
Rotary Club of Penrith NSW: 0418 273 189
Rotary Club of Penrith NSW is a group of like-minded people, all volunteers, who have a passion for making a difference in Penrith, NSW and around the world. To find out more, call the number above.
St Clair and District Men's Shed
St Clair and District Men's Shed provides a place for men of all cultures to share their skills, learn new skills, make new friends, swap yarns or just socialise over a cuppa. Being part of the Men's Shed can also bring the change to volunteer at community events. If you are interested in joining, get in touch at www.scadms.com.au/contact.
St John Ambulance Penrith: 1300 360 455
St John Ambulance volunteers provide a range of important community services across the country. They deliver event health and community services, raise funds, attend events and run the St John youth programs. Find out more here.
St Vincent De Paul's Compeer Friendship Program: 1800 772 866
Compeer matches volunteers to people who have become socially isolated due to mental illness to provide friendship and connection. Register your interest here.
Sailability Penrith Lakes: 0408 208 747
Sailability is dedicated to giving everyone, regardless of age or ability the opportunity to sail. Sailability Penrith Lakes is always looking for new volunteers! If you are available one or two days a week contact Jack on 0408 208 747.
Uniting – 120 Countdown: 1800 864 846
Countdown is a free program connecting learner drivers with volunteer mentors to complete the 120 hours of driving practice needed before they can go for their P plates. If you are interested in becoming a volunteer mentor, register your details here.