Gipps Street Recreation Precinct
Details

Written by

Jeremy Bentvelzen

Penrith City Council

(02) 4732 7777

(02) 4732 7958

council@penrithcity.nsw.gov.au

https://www.penrithcity.nsw.gov.au

601 High St

Penrith

NSW

2750

Australia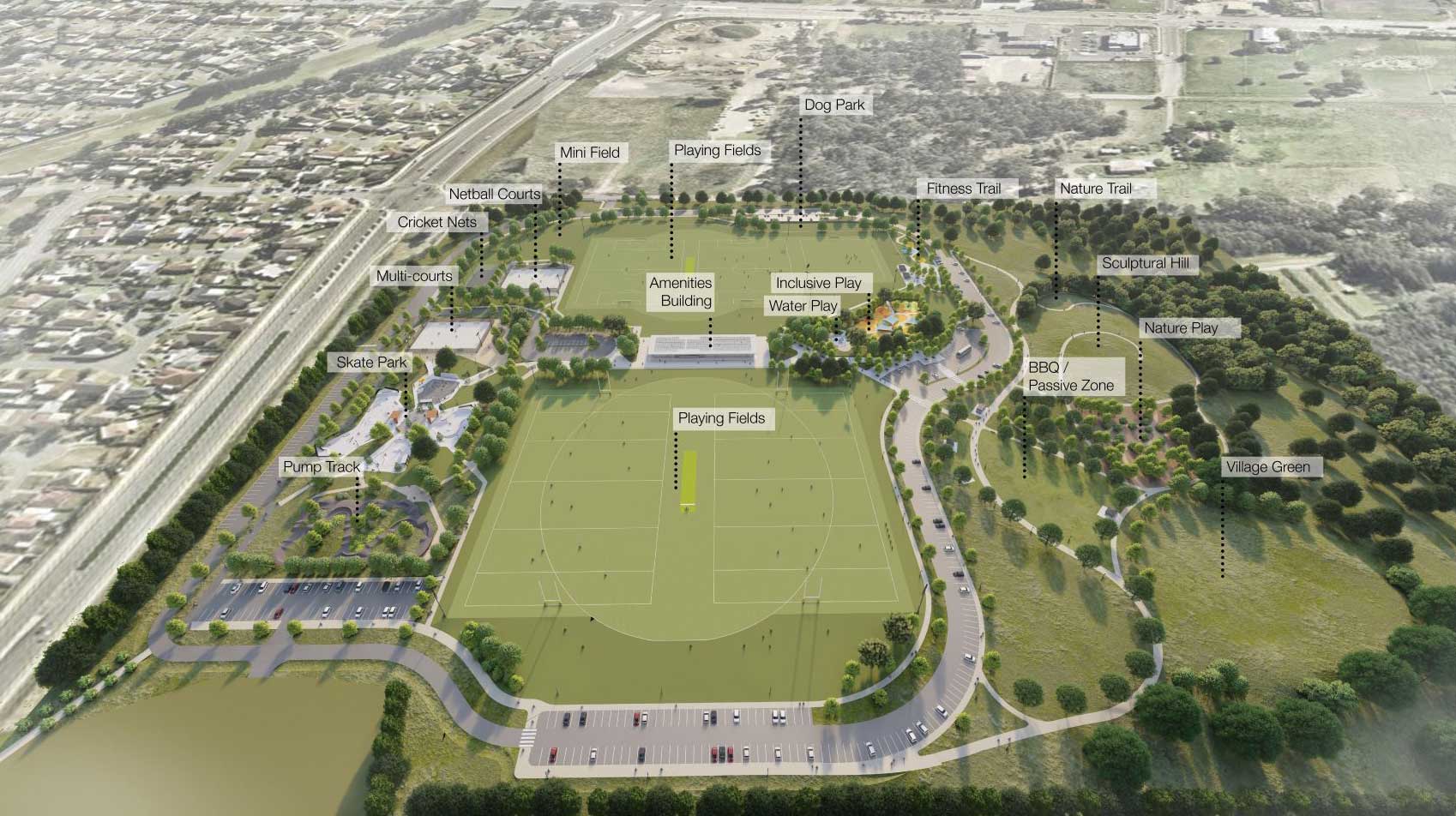 Council is transforming its 32-hectare former waste facility site at Claremont Meadows into a landmark sport and recreation destination. Gipps Street Recreation Precinct will incorporate active and passive sport and recreational space, including:
Floodlit sports fields
Inclusive children's play, water play, and nature play areas, including shade 
Youth precinct with floodlit skate park, pump track and multi-sport courts 
Netball courts and cricket practice facilities 
Outdoor health and fitness gym 
Off leash dog park, with separate areas for small and large dogs
Pedestrian connections, including walking loops and nature trail 
Passive recreation, picnic and viewing areas, including barbeques, shelters and public art 
Tree planting and landscaping 
Amenities including canteen, accessible toilets and changerooms 
Car parking, including accessible spaces and coach drop off/parking 
WHERE IS THE PROJECT UP TO NOW?
Council began construction of the Gipps Street Recreation Precinct in August 2022.
HOW TO FIND OUT MORE INFORMATION?
You can keep up to date on this project at yoursaypenrith.com.au/gippsstrecreationprecinct
If you would like to contact us, please email the project team on: This email address is being protected from spambots. You need JavaScript enabled to view it.