Go Plastic Free
Details

Written by

Teela Griffin

Penrith City Council

(02) 4732 7777

(02) 4732 7958

council@penrithcity.nsw.gov.au

https://www.penrithcity.nsw.gov.au

601 High St

Penrith

NSW

2750

Australia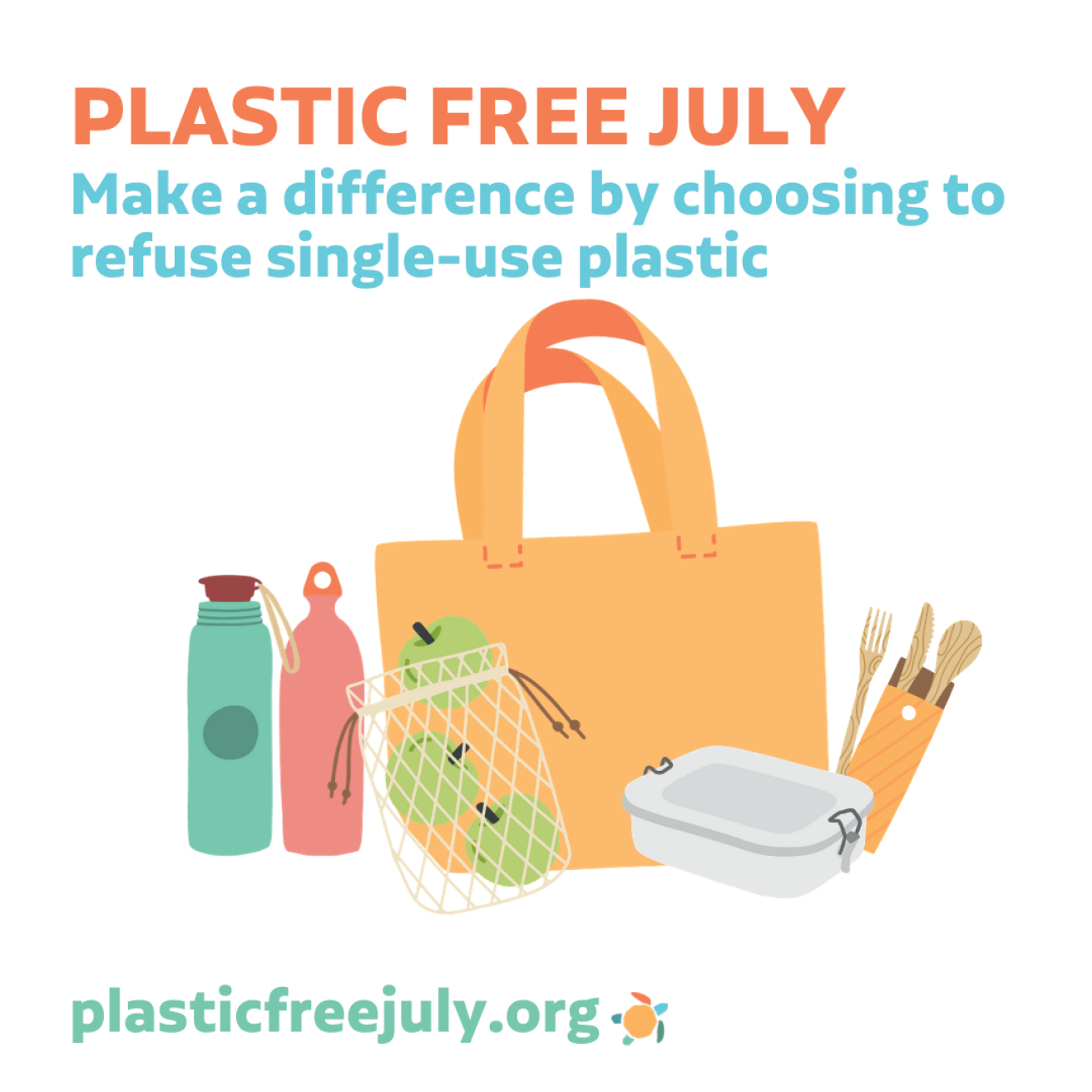 Penrith City Council has committed to reducing plastic through initiatives like our A-Z of Waste and Recycling Guide, Community Recycling Centre and Return and Earn locations. Penrith Council is also a proud Plastic Free Council Challenge member and takes great pride in participating in global initiatives such as Plastic Free July.
Council invites you to go plastic free. Join us in July, or all year round, and opt for reusable or environmentally friendly alternatives to your single-use plastics. Participating in Plastic Free July is a great way to get started in your plastic free journey.
What are some ways I can reduce my plastic use?
There are many ways you can reduce your plastic use. Some of these are a simple as opting for a reusable takeaway cup and environmental shopping bags.
You can try opting for a:
Reusable coffee cup at your local coffee shop or opting to dine-in instead. Reusable coffee cups are cost-effective and help reduce negative impacts on the environment by decreasing the number of single-use coffee cups that go to landfill. Some cafes even support BYO cup users with great incentives.
Reusable shopping bag when you go to the shops. Reusable shopping bags come in all shapes and sizes and are a cost-effective solution to your shopping that also limits the number of plastic bags going to landfill. There are bags available for your general shopping and produce.
Reusable straws come in all different shapes and sizes. Some are foldable, making them easy to store in your pocket or bag, and some are made from steel, bamboo or glass. You can even opt for a drink without a straw – it's the easiest way to limit the number of plastic straws that are going to landfill.
Reusable bottle made from stainless steel, glass or safe aluminium and saying no to the single-use plastic bottle.
Form or join a group to take the challenge together. This could be the start of a life-changing experience for you, your family, your colleagues.
What is Plastic Free July?
Plastic Free July is an initiative by non-profit organisation the Plastic Free Foundation and is a global movement that helps millions of people be part of the solution to plastic pollution – so we can have cleaner streets, oceans, and beautiful communities. Will you be part of Plastic Free July by choosing to refuse single-use plastics?
By participating, Penrith Council is encouraging the community to choose to refuse single-use plastics directly and help create cleaner communities, alleviating the recycling crisis, reducing landfill waste and mitigating the negatives effects on the environment.
How can I participate in Plastic Free July?
It's free and simple. All you have to do is sign up for the challenge and start reducing your plastic use today. Even small changes can make a big difference.
The Plastic Free July challenge provides resources and ideas to help you (and millions of others around the world) reduce single-use plastic waste every day at home, work, school, and even at your local café.
Get started and take the challenge.
Follow us on social media to get helpful tips throughout the week on how to reduce single-use plastics in everyday activities
For more information about Plastic Free July
The Plastic Free July website is a great place to get inspiration and support and follow us on social media for our tips on reducing single-use plastic in your everyday life.
This project is an NSW Department of Planning, Industry and Environment, Waste Less Recycle More initiative funded from the waste levy.