Chemical Waste
Details

Written by:

Teela Griffin

Penrith City Council

(02) 4732 7777

(02) 4732 7958

council@penrithcity.nsw.gov.au

https://www.penrithcity.nsw.gov.au

601 High St

Penrith

NSW

2750

Australia

What is Chemical Waste
Chemical Waste is the unwanted, out-of-date or disused household chemicals that you might keep in your kitchen, bathroom, laundry, garage or garden shed.
Chemical waste includes items such as: acids and alkalis, ammonia-based cleaners, car batteries/ batteries, fire extinguishers, floor care products, fluorescent globes and tubes, garden chemicals, gas bottles, hobby chemicals, motor oils, fuels and fluids, paint and related products, pesticides and herbicides, poisons, pool chemicals, solvents and household cleaners.
By taking your chemical waste to the right place, such as a Chemical CleanOut event, you are helping to prevent contamination and protecting our waste collectors from injury by doing the right thing and never putting it in your household bins.
The Penrith Community Recycling Centre accepts household quantities (20L or 20kg) of light globes, batteries, gas bottles, fire extinguishers, smoke detectors, motor oil and up to 100L of paint (in max 20L containers), which can be dropped off for free.
Why is it important to take your chemical waste to the right place?
If household chemical waste isn't disposed of correctly, it can contaminate ground and surface water and harm wildlife, injure garbage collectors, and add to the flammability and toxic effects of house fires.
Many chemical materials can be recycled or reused, so not only are you helping to reduce waste and pollution, but you are also helping in resource recovery efforts. Thanks, Penrith, for never wasting a chance to take your chemical waste to the right place.
For more information about Chemical Waste click here to download our guide (pdf 605.7KB)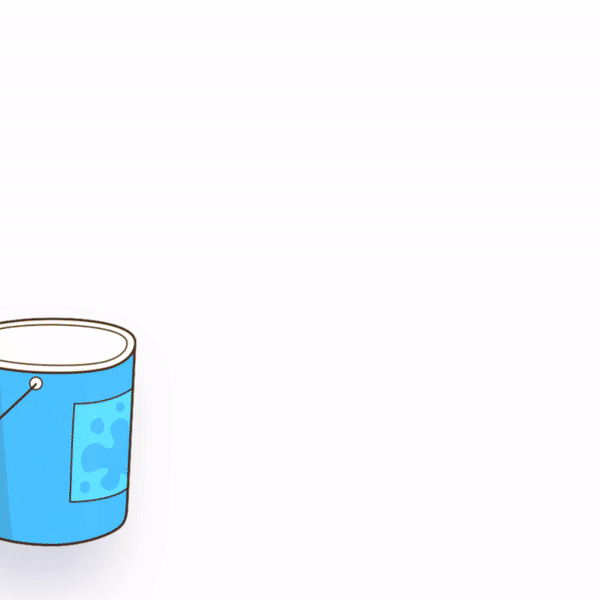 Chemical CleanOut Event
Council hosts a free Chemical CleanOut event at Penrith every year. The event is run by Cleanaway and funded by the EPA.
Pack your old household cleaners and chemicals, pool chemicals, batteries, gas bottles and oils in the boot of your car or trailer. The friendly staff will unload your chemical waste for you and the items collected will be disposed of safely and correctly.
When is the next event?
Council's next Chemical CleanOut event will be held in early 2024 at The Kingsway Playing Fields in Werrington. Dates to be confirmed. For a list of upcoming Chemical CleanOut events in neighbouring Council areas visit cleanout.com.au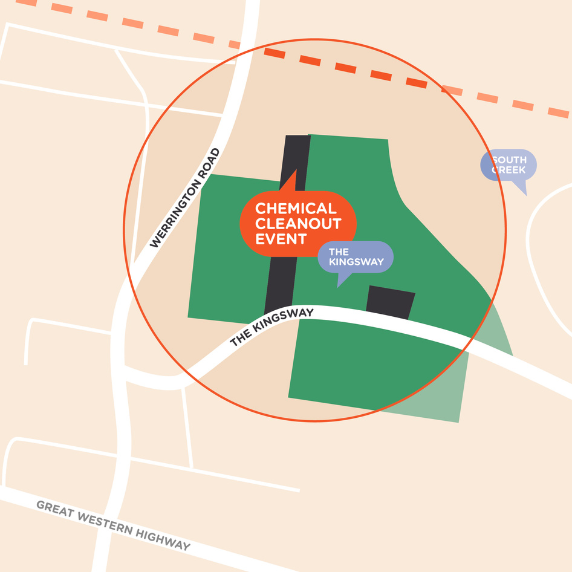 Contactless Event
Please safely pack and label each type of drop-off items into the boot of your car or your trailer, come to the event and remain inside of your vehicle. The friendly team will unpack your boot or trailer to ensure a contactless event.
We can accept
acids and alkalis
ammonia based cleaners
car batteries
fire extinguishers
floor care products
fluorescent globes and tubes
gas bottles
hobby chemicals
motor oils, fuels and fluids
paint and related products
pesticides and herbicides
poisons
pool chemicals
solvents and household cleaners.
Only household quantities can be accepted (maximum 20 litres or 20kg of a single item). Business related and commercial quantities of chemicals can't be accepted. For more information on Chemical CleanOut events, including upcoming events held by neighbouring councils, please visit the Chemical CleanOut website or call the Environment Line on 131 555.
Stay informed with our free app
Download our free Penrith Waste Champion app from your app store to receive notifications about our free drop off days and other resource recovery initiatives.
Other ways to safely and correctly dispose of chemicals
If you can't make it to a Chemical CleanOut event, the Penrith Community Recycling Centre is open year-round and accepts household quantities of the following types of chemical waste:
household and car batteries
gas bottles and fire extinguishers
light globes
smoke detectors
motor oil
oil and water-based paint (up to 100L, stored in containers no larger than 20L)