Connect with Nature
Details

Written by:

Teela Griffin

Penrith City Council

(02) 4732 7777

(02) 4732 7958

council@penrithcity.nsw.gov.au

https://www.penrithcity.nsw.gov.au

601 High St

Penrith

NSW

2750

Australia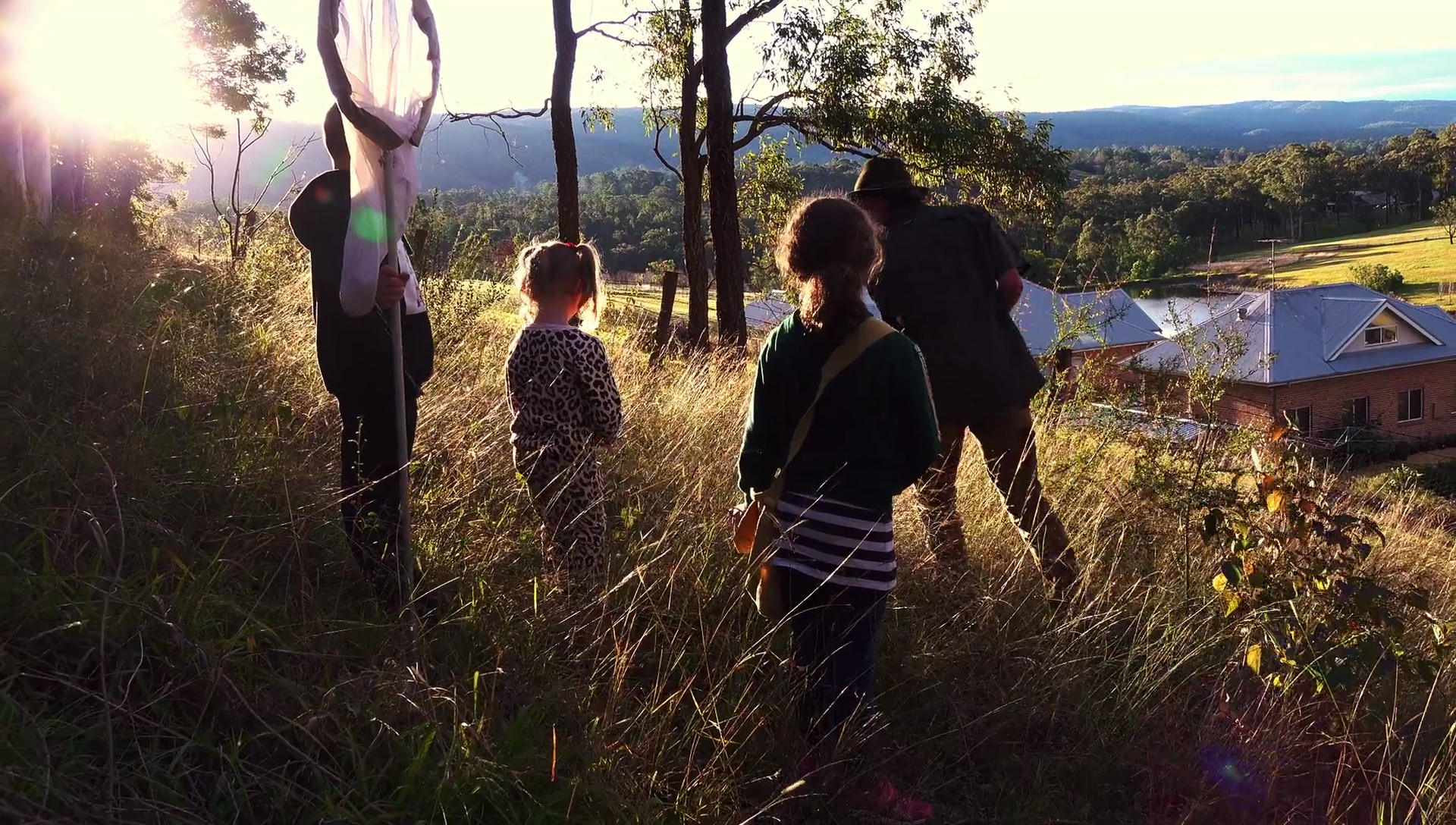 There's so much nature to discover in Western Sydney but where do you start? Our Connect with Nature series features simple tips, tricks and activities for you, your friends or family for exploring your local park, reserve and even your own backyard.
The Connect with Nature series focuses on our local wildlife and encourages you to get to know the animals and plants you share your space with. Your backyard and local parks and reserves create food, shelter, refuge and provide other resources such as nesting material for local wildlife and are important for natural systems like pollination.
Once you've got know some of your locals, you might like to enjoy them closer to home. By creating a habitat garden, you only need to step out the back door to enjoy some of Penrith's natural wonders.
The series is appropriate for all ages and is family friendly and provides safe and easy tips for anyone to enjoy.
The Connect with Nature series is in partnership with Penrith and Camden Councils and produced by Hooked on Nature.
Backyard Safari
Get your notepads ready. Tom goes through different types of techniques you can do at home to discover what creatures live in your backyard.
Activities you can do at home
Sweep netting is a simple technique that uses a deep net. Capture insects to safely and carefully study them, and then let them go back to their homes in the grass once you're done.
Using a water spray bottle to uncover beautiful spider webs is a safe way to explore what's in your garden. Spraying water softly at webs will not upset the web or spider.
Throw a sheet over the clothesline and hook a light source to it at night and see what you can discover. Moths, flies and other insects that are attracted to light make for a great show.
Nature Safari
Follow Tom on a walk at a local reserve and learn some tricks and techniques to discover animals when out exploring one of Council's bushland reserves or parks.
Next time you go on a bushwalk, try...
Find a beaten path and follow it. This path isn't just used by people, but animals, too.
Keep your gaze down so you can find insects on the ground.
Listen for the sounds of bird calls.
Spot birds first, then life up your binoculars for a closer look.
Habitat Garden part 1
Learn how to create a frog jacuzzi and lizard lounge to encourage native animals to your garden.
Tips and tricks
Old materials and a broken log can go a long way.
Outline your jacuzzi with large stones to create a lizard lounge.
Habitat Garden part 2
Get ready for planting as Tom guides you through what plants to choose and what to avoid. And while you're in the garden, learn how to build a bee or frog hotel.
Video Transcript
<iframe width=\"560\" height=\"315\" src=\"\" frameborder=\"0\" allow=\"accelerometer; autoplay; clipboard-write; encrypted-media; gyroscope; picture-in-picture\" allowfullscreen></iframe>
Tips and tricks
Planting native plants in your garden is a great way to play a part in conservation.
Native plants are well-adapted to our climate and the soil.
Avoid showy plants that flower all year round and produce a lot of nectar as these may attract some of the noisy birds that can aggressively displace some of the smaller birds.
Lay down some mulch to suppress weeds and keep nutrients in the soil.
Create a bee hotel designed for the pollinators you have in mind.
Share your adventures at your local park and reserve or your habitat garden on Instagram and tag #penrithwild. We'll repost the best photos onto our social accounts on Wednesdays as part of #wildlifewednesday.
About Hooked on Nature
Website www.hookedonnature.com.au
Facebook @hookedonnature
Instagram @toms_hooked_on_nature