Mayoral Skills Summit
Details

Written by

Philippa Borland

Penrith City Council

(02) 4732 7777

(02) 4732 7958

council@penrithcity.nsw.gov.au

https://www.penrithcity.nsw.gov.au

601 High St

Penrith

NSW

2750

Australia

Friday, 22 November 2019
Penrith City Council's push to bring more jobs closer to home for residents received a boost when over 30 senior business leaders from industry, small business, universities, the training sector and government came together to collaborate at the Mayoral Skills Summit.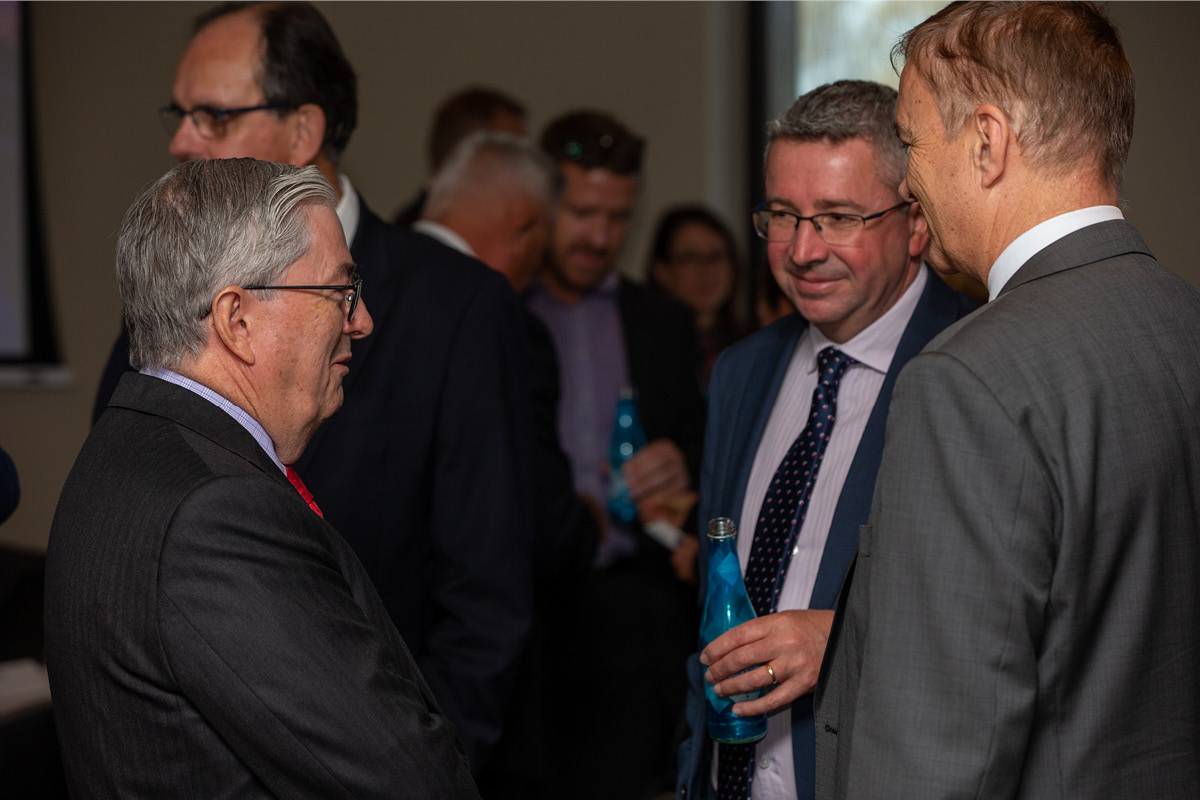 The summit, convened by Penrith Mayor Ross Fowler OAM, was a targeted discussion that allowed Penrith to position itself in the face of emerging challenges and opportunities confronting the skills and local job sector.
Cr Fowler said he was impressed by the quality of ideas and the actions proposed for Penrith to capitalise on jobs in the next decade.
"This summit was about strategic intervention to build our local jobs base for our current and future workforce. We're actively looking for partners to support this vision to build a resilient workforce across our city," Cr Fowler said.
During the discussion there were calls for the State Government's new $80 million TAFE construction hub to located in Penrith and for Penrith to work more closely with the CSIRO.
"The ideas generated at the Summit will help inform the development of a framework to ensure Penrith attracts investment to take advantage of future opportunities for our residents." Cr Fowler said.
Participants were asked to propose practical, achievable and creative ways to position the region to be 'ahead of the game' when it comes to new jobs and new skills.
Solutions that were proposed looked at improving collaborations between industry, education and training organisations to increase agility and innovation within the workforce. What was seen as an important step was the ability to gain a greater understanding of skills needed and support collaboration between education and industry to meet those needs.
The Mayoral Skills Summit was a baseline discussion between stakeholders as Council looks to minimise the skills and jobs drain that occurs with 61.4% of employed residents (53,491 people) travelling outside of the LGA for work.
Photo caption: Mayoral Skills Summit – Penrith Mayor Ross Fowler OAM speaks with Ian Wake, Principal at St. Paul's Grammar School and Ian Hudson, Executive Director of Industry Capability Network at the Mayoral Skills Summit.
Information contained within this news release was correct as at Friday, 22 November 2019.