Council celebrates International Friendship Day
Details

Written by

Jessica Gadd

Penrith City Council

(02) 4732 7777

(02) 4732 7958

council@penrithcity.nsw.gov.au

https://www.penrithcity.nsw.gov.au

601 High St

Penrith

NSW

2750

Australia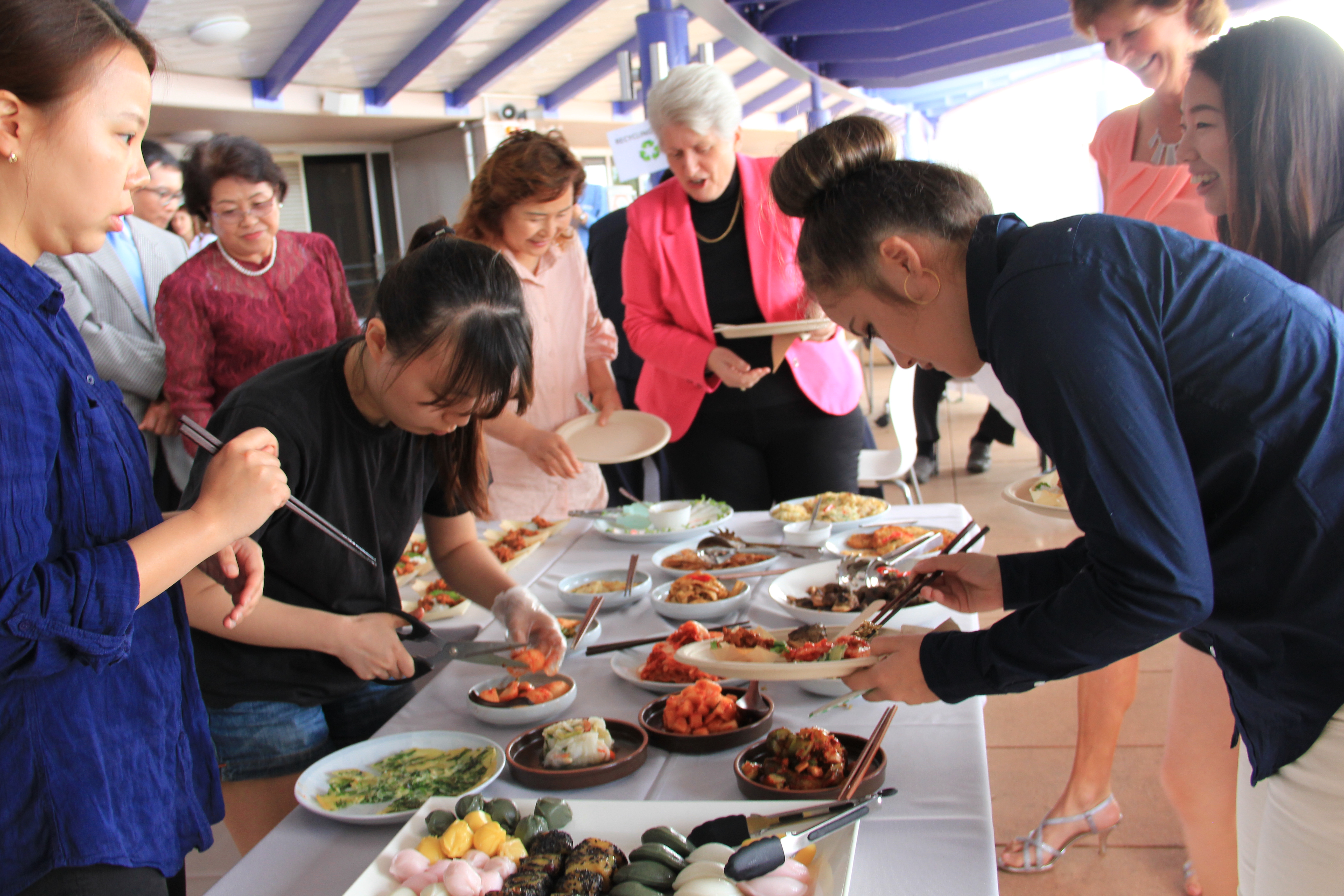 Tuesday, 19 July 2022
To celebrate this year's International Friendship Day on Saturday 30 July, Penrith City Council will reflect on its longstanding relationships with cities in the United Kingdom, Japan, China and Korea.
The Penrith International Partnerships Program has a long history, dating back to the signing of Council's first Sister City agreement with Fujieda, Japan in 1984.
These strong international relationships have provided opportunities for residents to learn about different cultures and celebrate and promote the places, people and cultures that make Penrith unique.
While the COVID-19 pandemic has ruled out travel to our partnership cities in recent years, Council has stayed in contact through online meetings and programs. These include an exchange of video messages between local schools and schools in Hakusan and a Zoom exchange between local high schools and schools in Fujieda.
In past years, our community has also benefited from many sporting and cultural exchanges, delegations to and from partnership cities and the exploration of investment opportunities.
Penrith Mayor Tricia Hitchen said International Friendship Day is a great opportunity and reminder to celebrate friendships between people, countries, cultures and individuals.
"With parts of the world in conflict, now more than ever it's important to acknowledge the power of friendships to inspire peace efforts and build bridges between communities."
"We look forward to continuing to engage with our partner cities and developing these special relationships in the years to come," Cr Hitchen said.
To learn more about Council's relationship with Japan, make a visit to the Museum of Fire where there is currently an exhibition entitled, Celebrating our Connections with Japan, or view a replica memorial statue in the Civic Centre car park which was a gift from Xicheng in China to commemorate the 800th anniversary of Beijing as the capital of China.
Information contained within this news release was correct as at Tuesday, 19 July 2022.