Penrith's proposed industrial employment hub progresses to next step
Details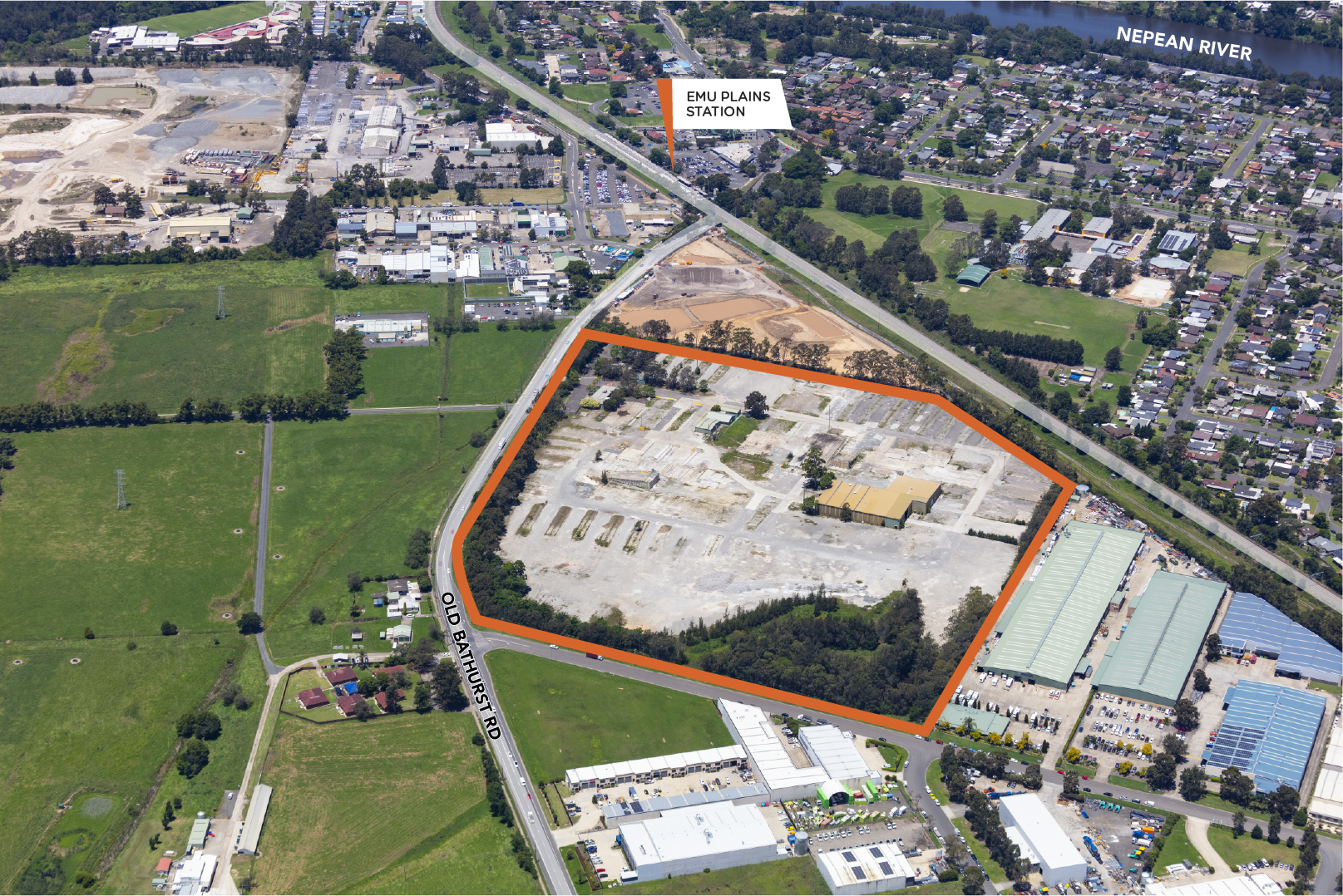 Tuesday, 19 April 2022
Penrith City Council's vision for a new industrial employment hub at 158-164 Old Bathurst Road, Emu Plains, has reached a significant milestone with the Development Application (DA) formally submitted for assessment.
The DA for the 16.29 hectare site seeks to deliver a centre for growth and innovation by subdividing the land into over 40 small-to-medium sized industrial lots, allowing businesses to locate close to home and boosting local employment opportunities.
Penrith Mayor Tricia Hitchen said this project demonstrates Council's commitment to revitalising our city and aligns with Council's Employment Lands Strategy to support Penrith's continued economic growth into the future.
"Council is playing a leading role to drive economic growth and productivity for our city by identifying strategic sites for employment and industrial lands, such as 158-164 Old Bathurst Road," Cr Hitchen said.
"The proposed industrial precinct at 158-164 Old Bathurst Road will leverage this advantage, drive opportunities for Penrith and inject an estimated $36.4 million into the local economy each year. It will also help us to achieve our employment targets by generating around 300-350 ongoing jobs in key industries such as advanced manufacturing, e-commerce and construction.
"COVID-19 has accelerated the growth of the industrial property market with increasing e-commerce requirements causing companies to look towards Western Sydney for more space to strengthen their supply chains.
"The industrial precinct at 158-164 Old Bathurst Road is a strategic project for Council to attract investment to our city and deliver on the under supply of industrial land to support businesses to start-up or scale-up," Cr Hitchen added.
A landscaping plan has been developed to support the subdivision of the precinct and ensure extensive greenery will be delivered, consistent with Council's Cooling the City strategy. Council will enhance the wetlands on site as an important ecological feature, which will also provide workers with improved public amenity.
Council purchased the site in June 2021 following the sale of the site by the previous owners, concrete pipe supplier Rocla.
The development will attract businesses eager to take advantage of the site's proximity to the M4 Motorway, Emu Plains train station and future Western Sydney International Airport.
Emu Plains is undergoing a significant transformation with construction underway on the adjacent State Government commuter car park and the State Government's new pedestrian bridge to the Emu Plains train station.
For information specific to the Development Application for subdivision of the site, you can view the DA proposal via Council's online DA tracker by searching DA22/0318 at penrith.city/datracker
To find out more about the 158-164 Old Bathurst Road project visit the website at penrith.city/oldbathurstroad
Photo caption: An aerial view of 158-164 Old Bathurst Road, Emu Plains.
Information contained within this news release was correct as at Tuesday, 19 April 2022.