News
Article Count: 418
View the latest 30 news articles from Penrith City Council here. You can also see a full list of all news articles.
Council
Article Count: 2

Looking to your future
Penrith Council is working to ensure the city is prepared for a future that strikes the right balance between development and liveability.
You can find the latest features and news on the Penrith 2026 vision here.
---
Penrith is transforming...
Sign up to our monthly eNewsletter to follow progress in Penrith New West.
Latest News Articles
View the latest news articles from Penrith New West newsletter below. You can also see a full list of all Penrith New West newsletter articles.

Celebrating Penrith's lifestyle and community, in print and online
Our Place focuses on what's unique about living in Penrith: our enviable lifestyle, excellent sporting and recreation facilities, green open spaces, vibrant local events and the many local opportunities for families to learn, grow and exercise.
Our Place champions what makes our City different, and helps residents feel more connected, regardless of what stage of life or what part of Penrith you are in.
Seasonal editions will focus on the best local stories and activities for each autumn, winter, spring and summer.
Residents of Penrith City should automatically receive a copy in their letterbox, unless you have opted out of receiving the print version. For sustainability reasons, we do encourage residents to opt out, which you can do via the form below. If you opt out of print, you'll instead receive a digital news snapshot via email every fortnight. Plus you can always read the full magazine online.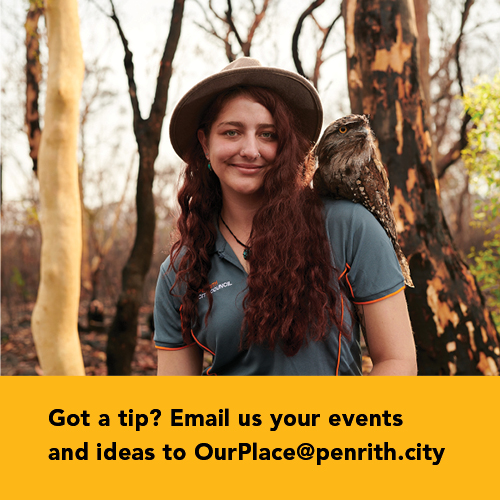 OPT OUT of receiving the print version of Our Place in your letterbox.
Register here to receive Our Place by email instead.
Our Fortnightly Email Snapshot
Latest News
View the latest articles from Our Place newsletter below.
---