Electronic Waste Drop-Off Days
Details

Written by

Adam Gatt

Penrith City Council

(02) 4732 7777

(02) 4732 7958

council@penrithcity.nsw.gov.au

https://www.penrithcity.nsw.gov.au

601 High St

Penrith

NSW

2750

Australia

Council holds regular free Electronic Waste Drop-Off Days at Jamison Park, Penrith. Pack your old televisions, computers, microwaves, stereos and other electronic waste in your car or trailer. The friendly staff will unload for you and the items collected will be recycled. All items dropped off at the event are disassembled, sorted and recovered for recycling into new products. Scavenging is not permitted.
When is the next event?
The electronic waste drop off occurs twice a year, in March and September. The next eWaste drop off will be held at Jamison Park, Penrith in 29 February, 2020. The Electronic Waste Drop-off Day event page will be updated closer to the event.
Entrance is via Jamison Road
Please enter Jamison Park via Jamison Road as highlighted on the map below. Upon entry you will be directed to one of two drop off points. After unloading, you can exit left onto York Road.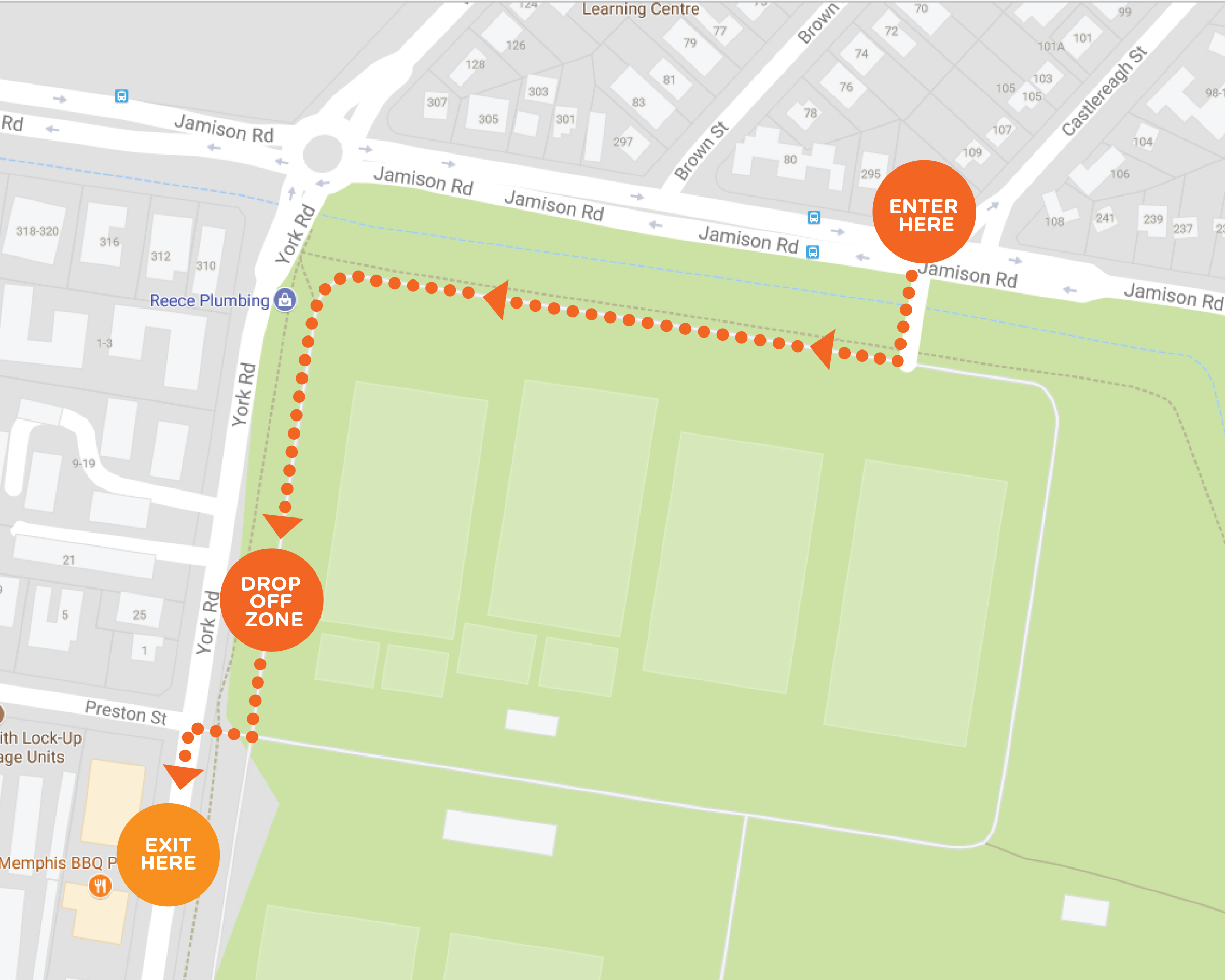 We can accept
computers & related products including monitors, mice, keyboards
cables
cameras
cd drives
clock radios
dvd players
electric blankets
electrical power tools
electronic games/toys
fax machines
floppy discs
grooming devices
hard drives
ipods
juicers
mixers
monitors
networking equipment
notebooks
personal electrical devices
printers & printer cartridges
projectors
scanners
stereos
TVs
VCR players
video cameras
mp3 players
Gas bottles, household batteries, car batteries, whitegoods, air conditioners, BBQs or petrol powered small appliances and tools can't be accepted. Some of these items may be accepted at the chemical drop-off days or in a On-call waste collection. For more information on how to dispose of these and other items, see the A-Z of Waste & Recycling.
Stay informed with our free app
Download our free Penrith Waste Champion app from your app store to receive notifications about our free drop off days and other resource recovery initiatives.
Other ways to recycle
For more information on how to recycle eWaste and other items, see the A-Z of Waste & Recycling. or visit Council's Community Recycling Centre.