Great Places and Open Spaces
Details

Written by

Philippa Borland

Penrith City Council

(02) 4732 7777

(02) 4732 7958

council@penrithcity.nsw.gov.au

https://www.penrithcity.nsw.gov.au

601 High St

Penrith

NSW

2750

Australia

Penrith is about to become a better place for sports, recreation and general outdoor entertainment and relaxation, says Penrith Council Mayor Ross Fowler OAM as a result of the development of a 15-year Sport and Recreation Strategy.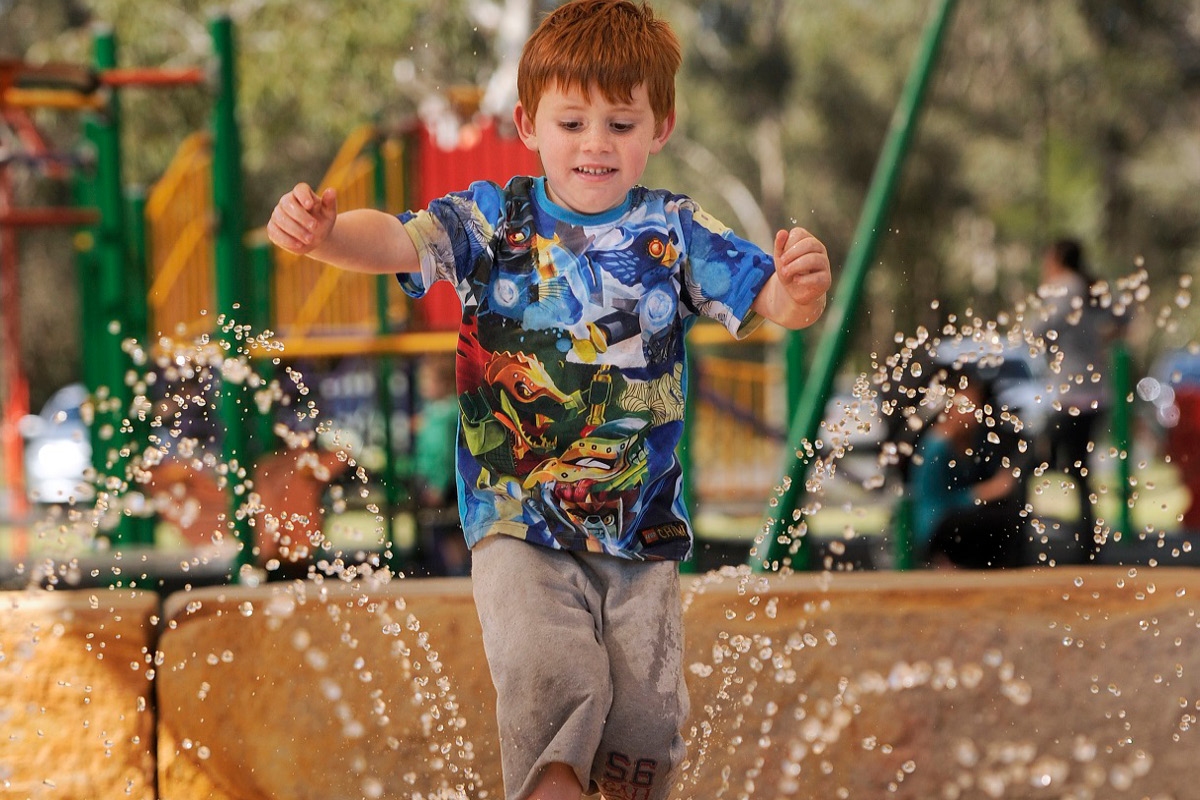 "Over the next 15 years Council plans to continue to improve its current, open space, play and recreation facilities across the City," he said.
"Investment will ensure the realisation of major recreation precincts such as improvements around the river, Gipps Street, and the Regional Open Space as part of Jordan Springs East.
Council will deliver projects that will benefit local communities across every area of the City including playground and shade provision, sports amenities, floodlighting, sportsground and surface improvements, multipurpose and youth recreation spaces, and dog parks among others.
"We want to make sure that, as the City grows over the next 15 years, the number of ways residents can get out and enjoy themselves grows as well.
"This meets our aim of residents in established suburbs having up to date facilities and residents in new suburbs having sports fields, play grounds and parks accessible to them.
"Our community values access to open space and appreciates being close to natural and rural landscapes and, has a strong desire for environmental protection and enhancement," he said.
Penrith Council General Manager Warwick Winn said the Strategy provides a cornerstone for future open space provision through the planning, design and management of the physical environment in which recreation and leisure takes place.
"The scope of works is large," he said.
"We currently have 1,200 hectares of open space and hundreds of different facilities across the greater council area.
"Everyone knows the city is growing, and the Sport and Recreation Strategy is Council's way of ensuring its residents can maintain a healthy and active lifestyle.
"Council recognises how important it is that sport, recreation, play, open space, the environment, rural lands and other green infrastructure is preserved and maintained.
"It is vital that present and future residents have access to spaces and places that provide social, economic and environmental benefits.
"In striving to achieve this, the Penrith Sport and Recreation Strategy includes clear guidelines designed to ensure future developments provide the appropriate type, quantity and quality of open space recreational areas and facilities.
"The strategies and actions outlined in the strategy define the specifications for use by developers and other agencies when considering infrastructure provision in the city."
The community will be able to provide feedback on the Strategy between January and March next year and Council will provide further details about this early next year.