Council development leads by example
Details

Written by

Philippa Borland

Penrith City Council

(02) 4732 7777

(02) 4732 7958

council@penrithcity.nsw.gov.au

https://www.penrithcity.nsw.gov.au

601 High St

Penrith

NSW

2750

Australia

Penrith City Council's Soper Place development sets the pattern for others to follow, says Penrith Mayor Ross Fowler OAM.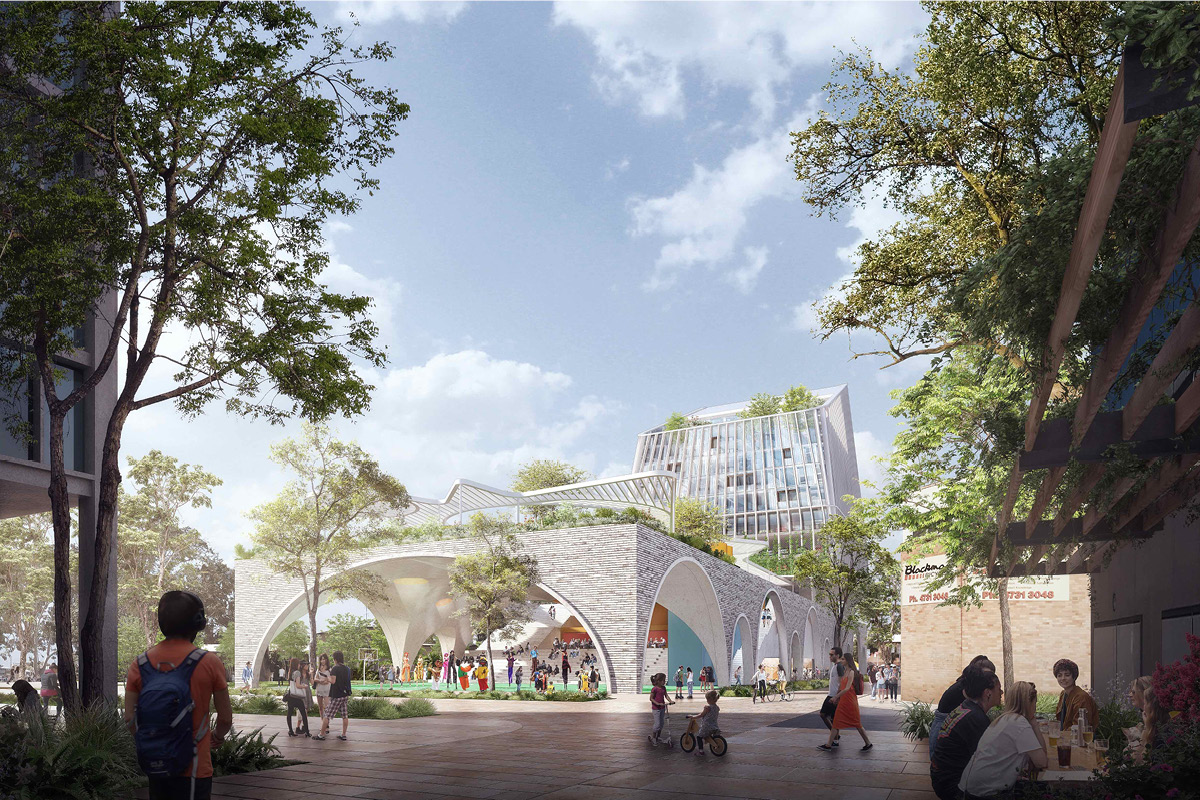 "At Soper Place you will be able to park on site, go to work, have a great meal, chill out in the roof top bar, sit under a tree, play with the kids in the park or even have a game of basketball," he said.
Cr Fowler said as a key project site Council wanted the best outcome for the city. To make sure this was delivered a design excellence competition was run through the NSW Government Architects Office.
"The results were outstanding with the special selection panel making a unanimous choice for the building design from a number of entries from the design competition.
"The winning design – by architects Durbach Block Jaggers – not only fulfils Council's planning goals of creating a liveable, sustainable city but provides an example for future developers to follow.
"We have shown that innovative buildings are possible, and there is no longer any excuse for simple concrete boxes," Cr Fowler said.
"Think of it as a building with two characters – the low rise section has space for play, performance, markets and music.
"In the main building, there is commercial space, community meeting area as well as a roof top venue with stunning views for dining and entertainment.
"In addition, the 820 car parking spaces – that's 600 extra spots – means everything is easily accessible.
"It is an innovative response to the need for parking, extra jobs, recreational facilities and entertainment venues in the Penrith CBD.
"This signature development is also an example of how to create a building that not only looks good, but also maximises its environmental credentials by cleverly using green space and internal engineering.
"The plan is that construction starts in the second quarter of next year, with a projected completion in the first quarter of 2022," said Penrith Council General Manager Warwick Winn.
"It works on so many levels," he said.
"The commercial high rise will consist of a-grade office space that will be attractive to many high-quality businesses that will deliver more local jobs for residents.
"The location is ideal being close to the town centre with entries off Lawson and Belmore Streets. Community will also benefit from its easy access from Woodriff Street, Henry Street and High Street – making it a highly desirable commercial and community space.
"The bike parking and electric vehicle charging stations are all part of this forward thinking design, plus the roof garden provides natural insulation to assist in cooling our city.
Image: Artist impression of the winning design of the proposed Soper Place development by architects Durbach Block Jaggers