Learn to Swim Programs Are Back
Details

Written by:

Teela Griffin

Penrith City Council

(02) 4732 7777

(02) 4732 7958

council@penrithcity.nsw.gov.au

https://www.penrithcity.nsw.gov.au

601 High St

Penrith

NSW

2750

Australia

Now is the time to take advantage of the community facilities on offer, whether it be to increase your fitness, improve your skills, or just to cool off and have some fun! Ripples Leisure Centres operate according to COVIDsafe practices, check out ripplesnsw.com.au to learn more.
What's the perfect antidote to long, hot days in Penrith? A refreshing swim! This makes learning to be safe in and around water a must-have skill for us all. The expert staff at our Ripples Leisure Centres are thrilled to be able to bring back their award-winning learn to swim program.
Ripples Leisure Centres, Council's fitness and aquatics facilities in Penrith and St Marys, are passionate about giving everyone the skills to be confident swimmers. The team of 35 instructors, most of whom are Penrith locals, teach babies as young as four months old, through to teenagers and adults at the Ripples Swim School.
The heated indoor pool at Ripples St Marys allows the school to run all year round. This provides the consistency and routine needed to help little ones build skills and become comfortable in the water. Babies enjoy the added warmth and quieter atmosphere of the hydrotherapy pool across the road at the Ripples Hydrotherapy Centre.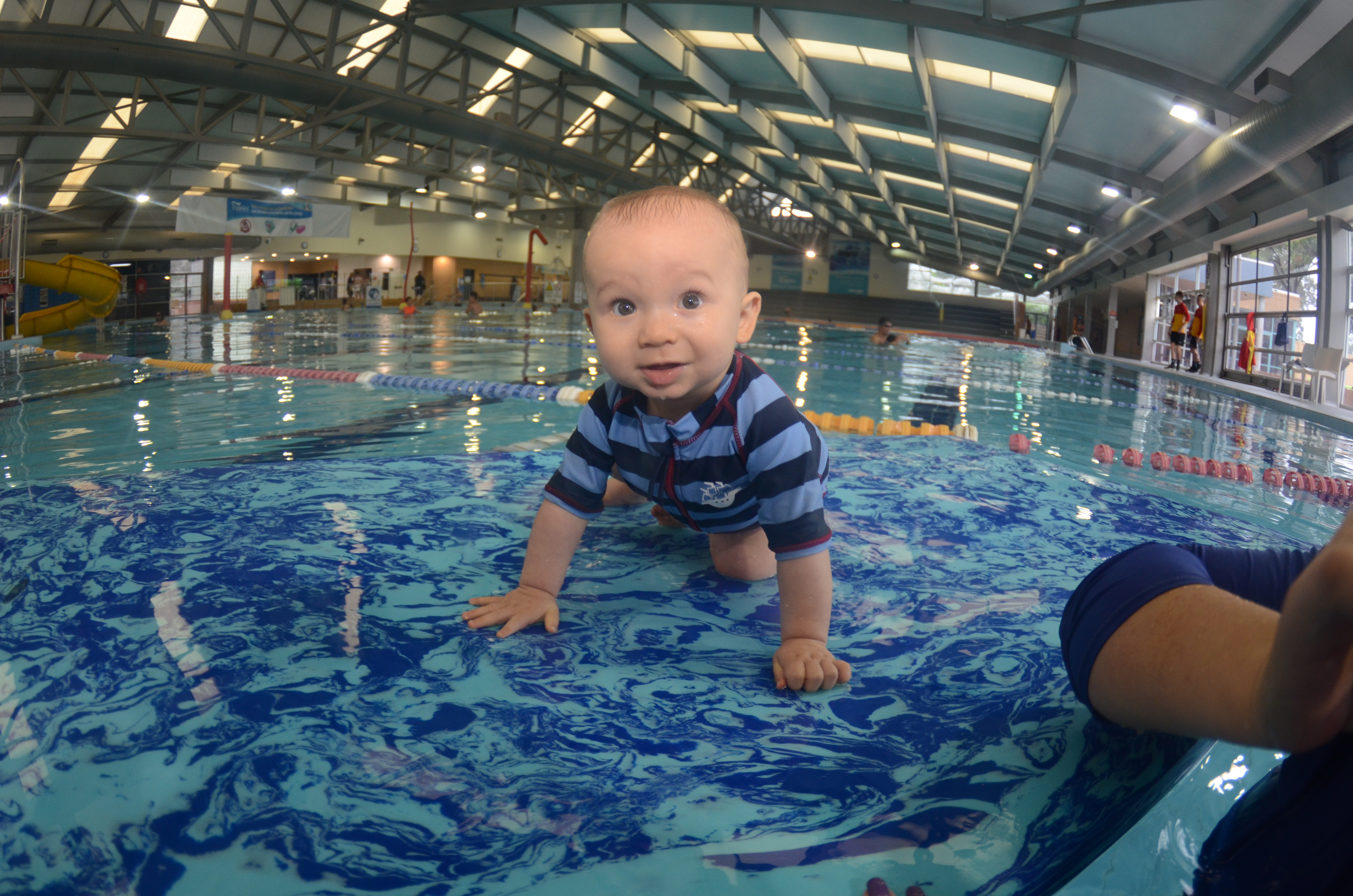 Being named AUSTSWIM's National Swim School of the Year (2019), inspired the Ripples team to continue to find ways to improve the learn
to swim experience. Earlier this year, the centre introduced a colour-coded swim cap system for the learn to swim levels. Starting out with a green cap in the Turtle stage, children can earn a new, brightly coloured cap each time they progress to a new class level - at no cost to parents. The response to the initiative has been fantastic, with children showing a sense of unity within classes as they all wear matching caps, as well as motivating them to improve their skills and earn their next cap.
Whilst incredibly important, learning to swim isn't just about safety. Even if you don't have your eyes on the next Olympic Games, swimming is a skill that can benefit your health and might just help you reach your dream career. Just ask any police officer or flight attendant, knowing how to swim is a pre-requisite for their jobs and an essential lifesaving skill. As a low impact form of exercise, it's also an activity that our entire community can enjoy.