How Our Community is Helping the Bush to Recover
Details

Written by:

Philippa Borland

Penrith City Council

(02) 4732 7777

(02) 4732 7958

council@penrithcity.nsw.gov.au

https://www.penrithcity.nsw.gov.au

601 High St

Penrith

NSW

2750

Australia

We've all heard the crushing number – one billion native animals killed and over 15 million acres of habitat lost in the horror of last summer's bushfires. But as fierce as that loss was, the response has been just as powerful: these are stories of some local heroes, and how you can help.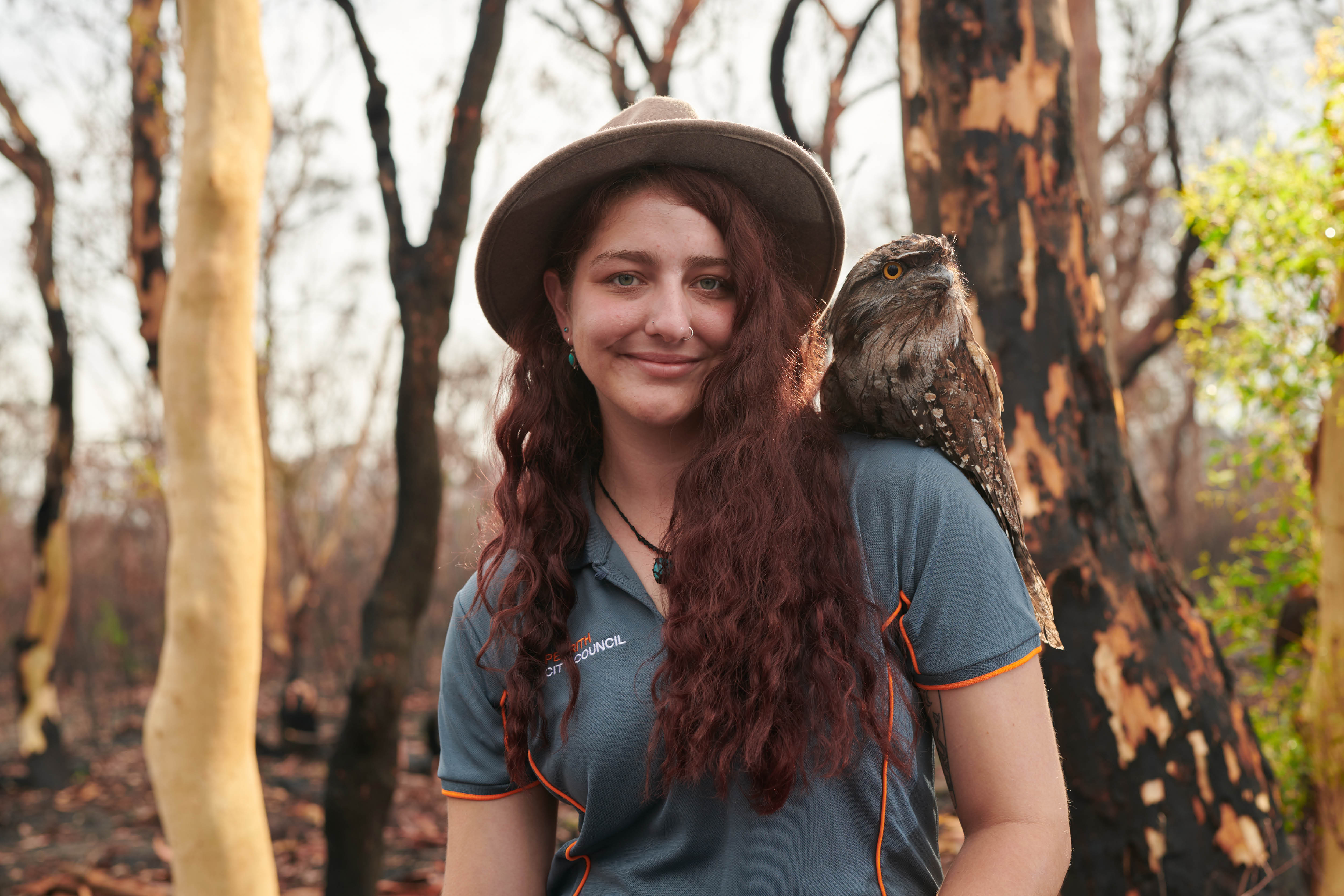 Council's Wildlife Water Stations
Jen spends a lot of her time traversing local bushland reserves; there are more than 60 of them in the Penrith area. As one of Council's Bush Regeneration Officers, it's her job to be in tune with how the local environment is holding up. As the drought has dragged on and creeks have run dry, Jen has seen the need for native animals to have access to constant sources of fresh water.
As a result, Penrith City Council partnered with Local Land Services on a project to install wildlife water stations, dotted around the Penrith area. These water stations will provide drinking water for creatures like wombats, kangaroos, goannas and other lizards, birds, possums and even some koalas.
Council is calling for volunteers from the community to help refill these water stations every three weeks. Refills will be done with large jerry cans, which Council will provide, along with the water. Wombats and kangaroos tend to drink a bit more than other animals, so water stations where these species visit may need more frequent top ups.
To help with Council's wildlife water stations, email This email address is being protected from spambots. You need JavaScript enabled to view it.
Image: Bush Regeneration Officer Jen with a Tawny Frogmouth
Conservation Volunteers Australia
On 13 January 2020, the Federal Government announced an initial commitment of $50 million for emergency wildlife and habitat recovery. Conservation Volunteers Australia (CVA), a trusted not-for-profit organisation, was selected to coordinate volunteers across the country wanting to assist with fireground recovery.
CVA have been doing bush regeneration since 1982. After a bushfire, that work includes plant and animal surveys, especially for threatened species; weed removal and tree planting, also called revegetation; and artificial habitat installation, to provide shelter and protection for animals.

Protection is essential, because predators like feral cats and foxes thrive in the aftermath of fires. As do introduced plant species, which rob water and nutrients from our native flora while it's trying to recover. So, while it's true that the Australian bush is remarkably resilient to fire, human help is also critically important to its recovery.
You can volunteer in the field or in CVA's Penrith office .
Image: Team of local conservation volunteers
Muru Mittigar
Muru Mittigar is a completely unique social enterprise, an Aboriginal cultural institution. Among the many activities they undertake – which include providing Indigenous land management services to clients, visiting schools and placing Aboriginal people into employment – Muru Mittigar also operate a native nursery in Llandilo.
The nursery specialises in plant species from the Cumberland Plain of Western Sydney, in addition to the sandstone species of the Blue Mountains and Greater Sydney Basin. You'll find trees, shrubs, climbers, grasses and ground covers at the nursery, which caters to everything from large revegetation projects requiring tens of thousands of trees, right down to smaller orders of a handful of plants for the home gardener.

As the Penrith area's population grows and land is cleared, it's essential that we revegetate with plants native to our area. In doing so, we'll be giving our native bees, birds and animals the best possible start in finding shelter, the right food and a fighting chance in surviving drought and fire.
You can book a visit to the native nursery at Muru Mittigar.

Image: Muru Mittigar native plant nursery