Mechanic turns bus company full circle
Details

Written by

Stephanie Loobeek Wood

Penrith City Council

(02) 4732 7777

(02) 4732 7958

council@penrithcity.nsw.gov.au

https://www.penrithcity.nsw.gov.au

601 High St

Penrith

NSW

2750

Australia

The wheels on this company's buses will keep going round now that there's a new driver on the route. Scott Dunn took only a few short weeks to rebuild what is believed to be the State's only full-scale bus manufacturing business and the workforce that goes with it, located in St Marys, where they recently completed their 100th bus.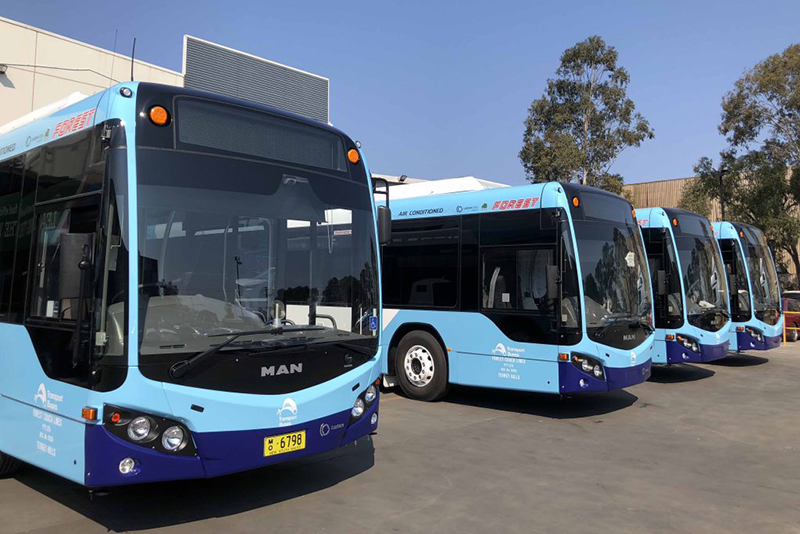 Meet the "optimist mechanic" who turned around the fortunes of St Marys' Custom Bus.
Scott Dunn brought a local bus manufacturing company back from the dead just eight days before the former Custom Coaches was to be broken up and its assets sold off.
The company's fortunes had fluctuated over the years and it had cycled in and out of administration twice over eight years.
Mr Dunn moved fast to resurrect the company and launch with a rebrand and a new direction making hybrid and electric vehicles.
In just three weeks he moved Custom Bus from its old home in Villawood to a big, bare shed in St Marys, shifting a huge crane and 23 unfinished buses and refurbishing the St Marys factory with the latest equipment, laser cutting machines and welding bays.
In seven weeks from start to finish, Custom Bus was up and running and with an expanded workforce from six almost two years ago to 175 today. It recently reached a milestone 100 buses.
The turnaround is great news for the local workforce. Custom Bus is already employing apprentices and experienced staff have returned to the company.
"If we had not bought Custom, all this would have been lost, the skill and expertise," Mr Dunn told Truck and Bus News.
"As far as I can tell, this is the only full-scale bus body maker left in Sydney or NSW," he said.
See Custom Bus's story on Channel 7 News and look out for the next edition of New West News for our Penrith Made showcase.