Sparks after dark
Details

Written by

Stephanie Loobeek Wood

Penrith City Council

(02) 4732 7777

(02) 4732 7958

council@penrithcity.nsw.gov.au

https://www.penrithcity.nsw.gov.au

601 High St

Penrith

NSW

2750

Australia

Penrith's City Centre has a strong, growing residential population who are demanding the vibrant lifestyle offered by a cosmopolitan city.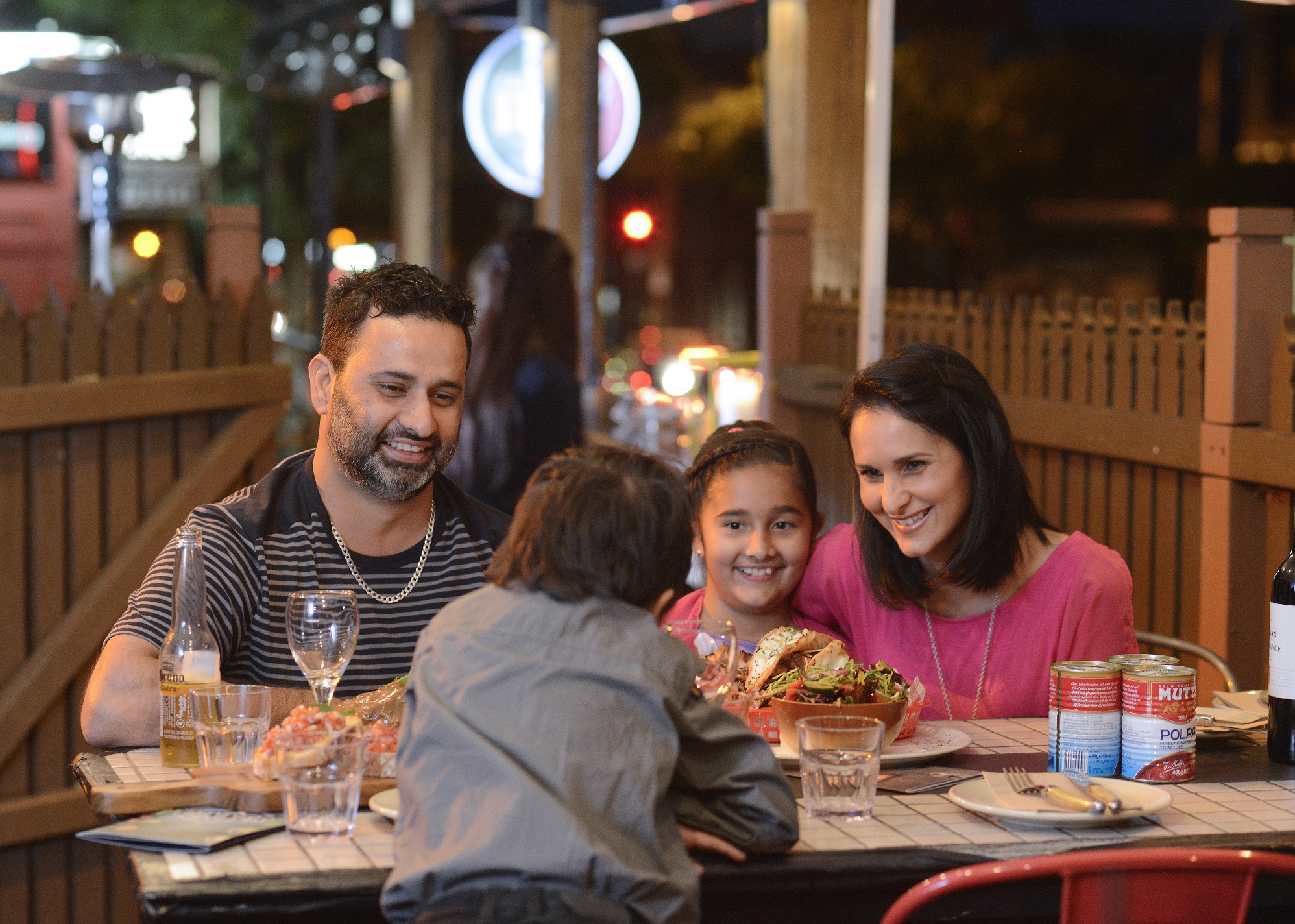 They are the driving force behind Council's Alive After Five program which aims to attract people after work into a city full of light and life.
It's a simple mix of live music, an outdoor bar and good food which has led to a successful city renewal.
Lively places after dark are essential to the success of our social and cultural industries and the economic development in our city centres, according to Council's Place Manager, Jeni Pollard.
"The evening economy in Penrith is growing and business is really switching on to this trend," she said.
"If cities want to be vibrant and creative in the evening they need to invest in programing the unexpected. Alive After Five treats the public with live and local music in an open bar setting and showcases the businesses in High Street. Working with Council with mutually beneficial strategies and a shared approach ensures positive outcomes for everyone. We want to be involved in shaping a fun, active night life in the city centre,"- Michael Broome, High Street Social
A number of lunchtime and evening events have been held in Triangle Park featuring live music, a pop-up gelato cart, a local coffee roaster and food from surrounding restaurants and award-winning cafes. Think: open mic nights, food pop ups and even a pop-up record shop.
Fifty-six percent of Penrith's workforce live locally and Alive After Five aims to give workers a reason to stay in the city centre after hours and venture on to the dining and hospitality available in our city centre.
Residents from Union Lane and the Thornton community were amongst the first to experience the after-dark activity in the park, sampling food from local restaurants and the music from Penrith's spirited local talent scene. They were part of a growing audience looking for entertainment at night within walking distance. As word spread, hundreds of people started turning up at each event, including those who work in the City, staying back to socialise with friends or colleagues.
"By activating Penrith's High Street and incorporating the city's outdoor dining areas, pedestrian laneways, and eateries it not only helps local musicians and business but also introduces a town to its future. Penrith … will continue to become Sydney's 3rd CBD and … Penrith's forward thinking council will continue to activate and liberate this city and its potential." - Jarrah Ferris-Smith, local singer/songwriter.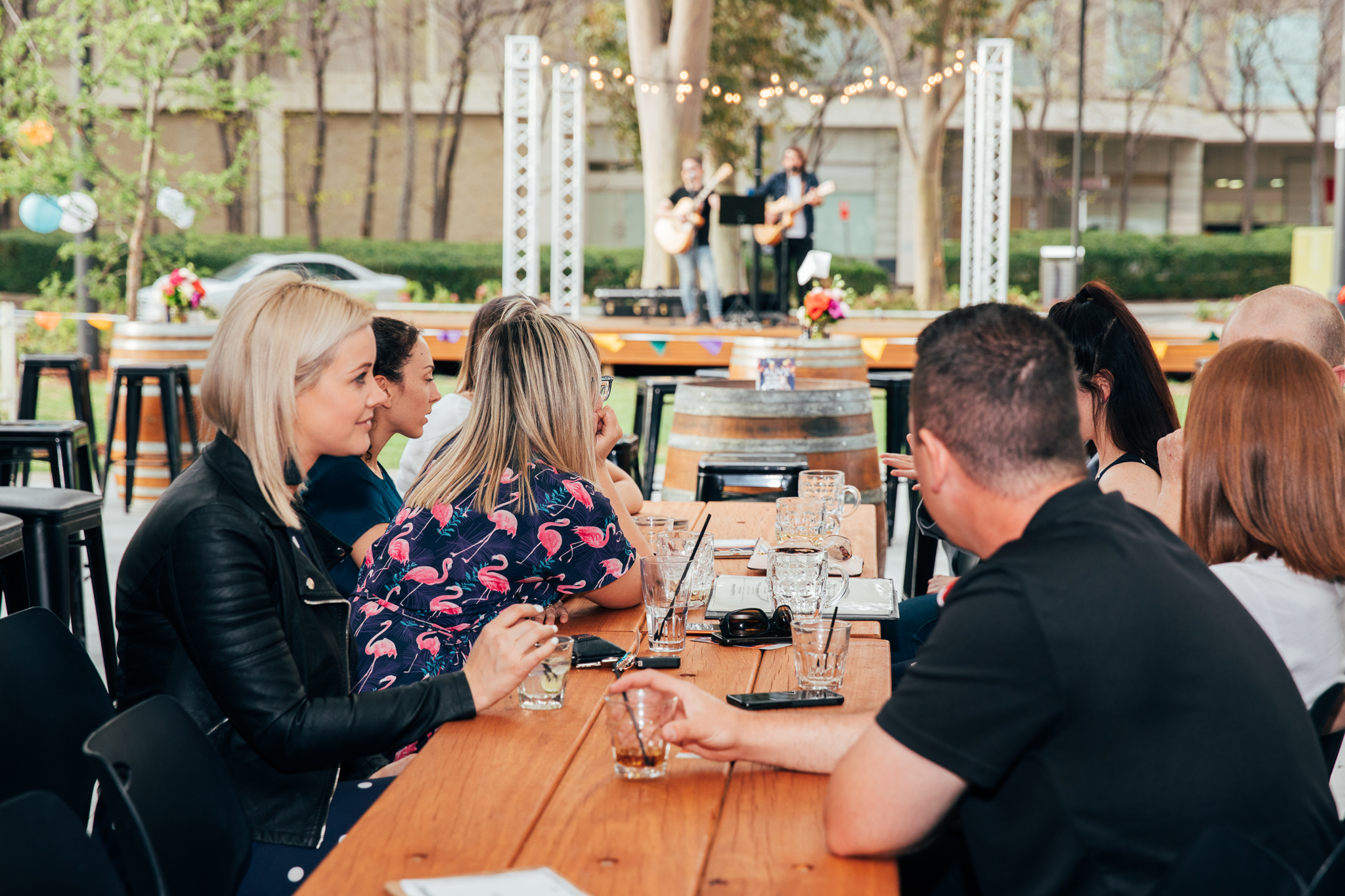 It's helped that Council's investment in an upgraded streetscape and better infrastructure has improved the look and character of the area. It's simply a nicer place to be. With a stimulated night-time economy, businesses are extending their opening hours and foot traffic in the area increases by a third when events are on.
The number of people working in Penrith's food and beverage industries has increased overall – in 2017-2018, there were 6721, an increase of 828 in 12 months.
Put simply, there are now more opportunities for local small businesses to trade in a revitalised city centre and better options for people wanting a night out without leaving the area. Alive After Five has brought the beating heart of a contemporary city to life.
"Penrith is open to new ideas, new people and new ways of doing things," Ms Pollard said.
"We want to work with partners to grow the City's economy, attract investment and create jobs. The city centre needs to feel vibrant, welcoming and a place where artistic expression is celebrated.
Photo: Can't stop the music at Alive After Five by Jordan Wheatley.
Employment fast facts
More local jobs, more people working in Penrith and more people working closer to home.
2016-2017
• 106,028 employed residents in Penrith city
• 86,420 local jobs• 46% of employed residents (48,738 people) employed locally
• 54% of employed residents (57,290 people) travel outside the LGA for work
• 31,884 workers travel to Penrith LGA to work in local jobs
-National Institute of Economic and Industry Research
The Joan - alight at night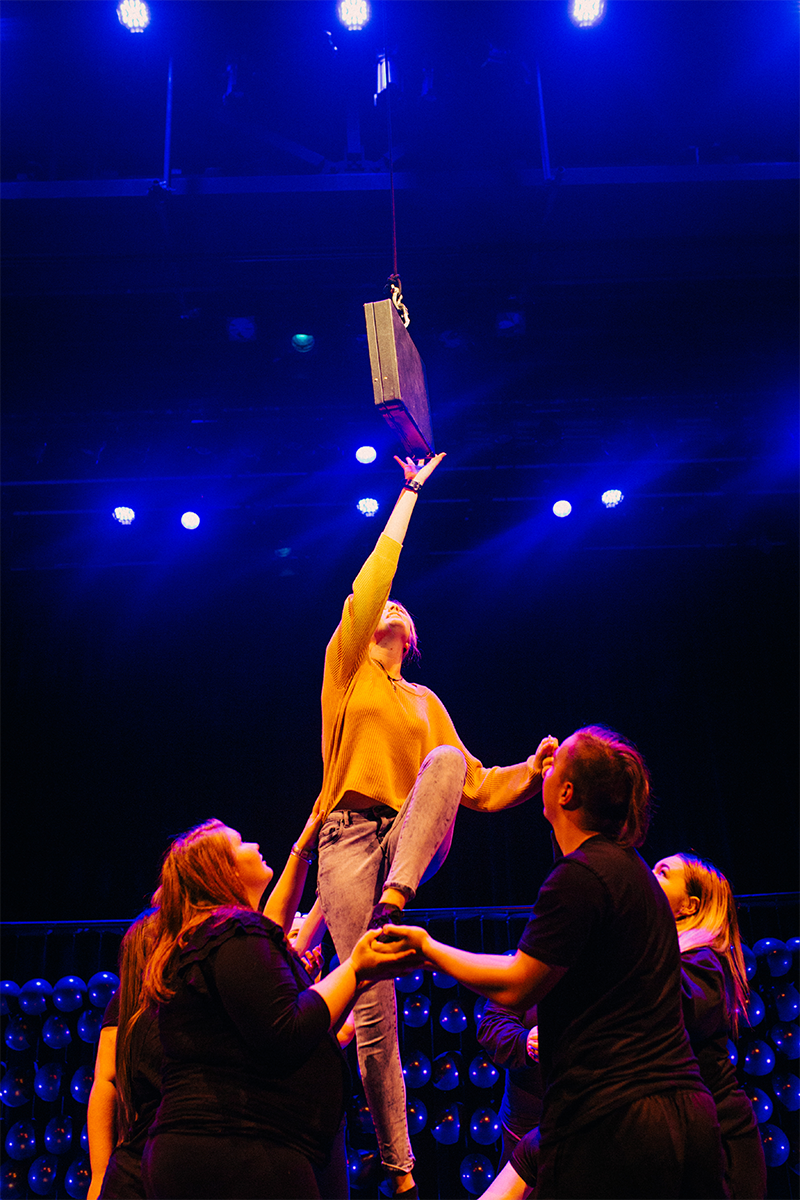 Penrith's Joan Sutherland Performing Arts Centre, affectionately known as The Joan, is a longstanding barometer of the change in Penrith's bustling after-hours activity.
Over the past five years, audience numbers have climbed 8.4% for night time performances, reflecting the City's growing involvement in the performing arts. Its in-house theatre producer, Q Theatre has supported a multitude of residencies, creatives and programs which have positioned Penrith as an artistic hub with a distinctive, individual culture.
Local artists have also gone on to create new work at The Joan, or to feature in national and international arts festivals such as the Sydney and Adelaide Fringe. Many have received prestigious Create NSW Fellowships.
Penrith Conservatorium too, has experienced a significant increase in enrolments, giving students an exceptional start to their musical careers.
All this points to a burgeoning pool of talent in Penrith and a dynamic city wanting more and more.
Photo: Young actors perform at The Joan. Photo by Teniola Komolafe