Penrith: proud and aspirational
Details

Written by

Stephanie Loobeek Wood

Penrith City Council

(02) 4732 7777

(02) 4732 7958

council@penrithcity.nsw.gov.au

https://www.penrithcity.nsw.gov.au

601 High St

Penrith

NSW

2750

Australia

Penrith's Mayor joined leading developers and investors at UDIA's Western Sydney Luncheon last month.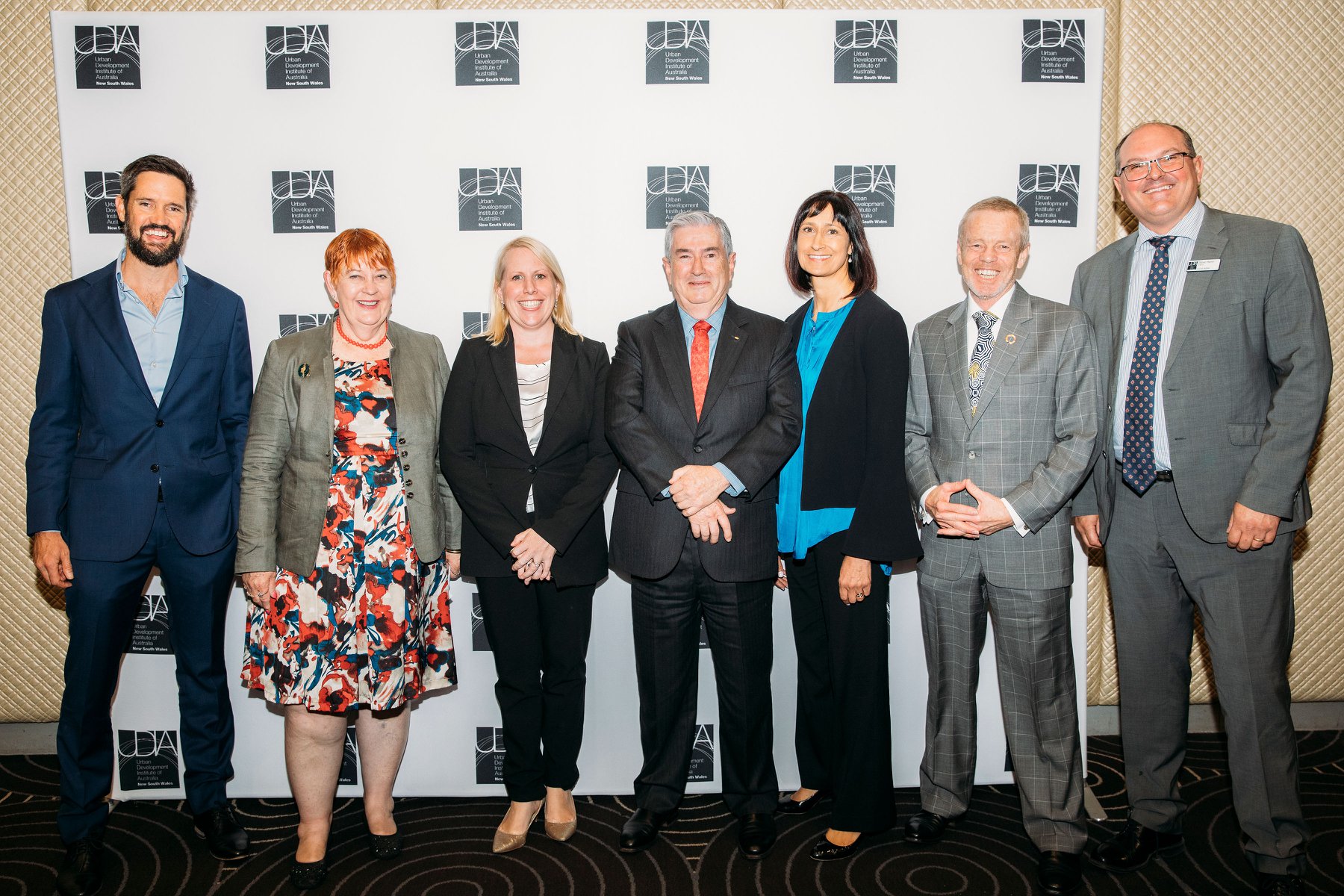 Cr Fowler told the lunch, which attracts 400 leading Australian developers and investors each year, that Penrith's residents are aspirational and proud of their City.
"That is front of mind for us as we make the important decisions that will impact the unique characteristics and liveability of our City now and into the future," Cr Fowler said.
Left to right: At the recent Urban Development Institute of Australia's Western Sydney lunch, Chris Kline of Douglas Partners, Liverpool Mayor Wendy Waller, Hills Shire Council Mayor Dr Michelle Byrne, Penrith Mayor Ross Fowler OAM, Campbelltown General Manager Lindy Deitz, Blacktown Council CEO Kerry Robinson and UDIA NSW CEO Steve Mann.