Aerotropolis set to get smart!
Details

Written by

Stephanie Loobeek Wood

Penrith City Council

(02) 4732 7777

(02) 4732 7958

council@penrithcity.nsw.gov.au

https://www.penrithcity.nsw.gov.au

601 High St

Penrith

NSW

2750

Australia

Western Sydney's aerotropolis will become a smart, sustainable city from the ground up, after an MOU was signed between the Western City and Aerotropolis Authority and SUEZ, an international resource management company committed to minimising environmental impacts.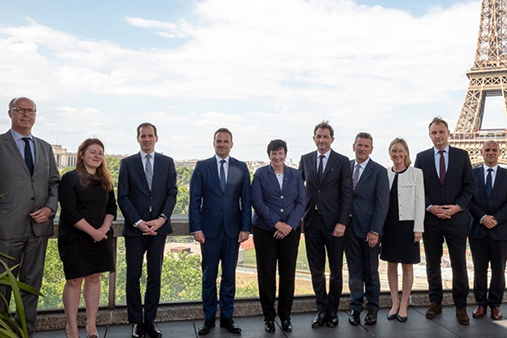 SUEZ will advise on the use of technology for sustainable management of resources from recycling and reuse to energy creation and smart water networks.
The company believes urban growth, global warming and a shortage of natural resources have prompted a worldwide drive towards a model for growth that consumes fewer resources.
SUEZ Director of Marketing, Communications and Smart Cities, Justin Frank, said the company wants to apply its philosophy in the planning for what will become Australia's third largest city.
"We have a unique chance here to establish the Western Parklands City internationally as a shining example of a more circular and integrated approach to resource management," he said.
The company uses technologies which, for example, use the energy from wastewater treatment for heat and the biogas from water treatment plants for energy and fuel, recovered energy from hazardous waste incineration as steam and waste water to develop new water sources.
For the full story click here
Image: The signing took place on 1 July at the Australian Embassy in Paris, hosted by Australian Ambassador to France, His Excellency Brendan Berne. Signatories included SUEZ's global Chief Executive Officer Bertrand Camus, Chair Dr Jennifer Westacott AO and Deputy Chair Geoff Roberts AM of the Western City & Aerotropolis Authority.