Cultural and business exchange
Details

Written by

Stephanie Loobeek Wood

Penrith City Council

(02) 4732 7777

(02) 4732 7958

council@penrithcity.nsw.gov.au

https://www.penrithcity.nsw.gov.au

601 High St

Penrith

NSW

2750

Australia

Penrith recently hosted two important international trade and cultural visits. Representatives from the Japanese development company Urban Renaissance toured areas of Penrith, including the proposed airport's Northern Gateway precinct.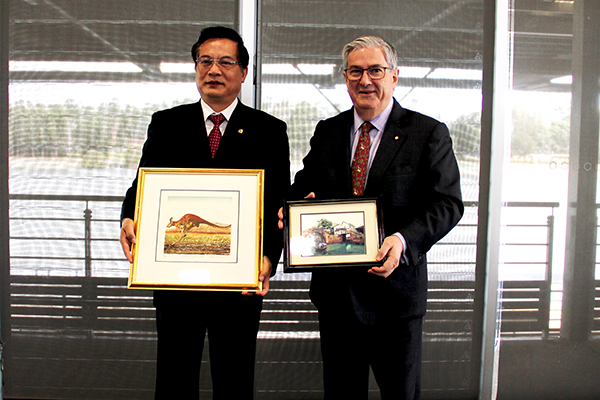 Urban Renaissance creates smart, sustainable cities in Japan and is looking at how it can use its expertise to help shape the aerotropolis.
The City also welcomed a delegation from Kunshan, China, Penrith's partner city of 15 years. The two cities frequently collaborate on issues including health care, culture and tourism.
The delegation visited the Regatta Centre and The Quarter to see Western Sydney University and Nepean Hospital.
Photo: Mr Tao Linshen from Kunshan and Penrith Mayor Ross Fowler exchange gifts.