What's in the Deal?
Details

Written by

Philippa Borland

Penrith City Council

(02) 4732 7777

(02) 4732 7958

council@penrithcity.nsw.gov.au

https://www.penrithcity.nsw.gov.au

601 High St

Penrith

NSW

2750

Australia

Council joined leading government agencies to run a pop-up City Deal Community Engagement booth in the Mondo on Tuesday 30 July. The Western Sydney City Deal, signed in March last year, with a range of initiatives and infrastructure projects that will together deliver significant benefits to the communities of the eight Councils of Western Sydney.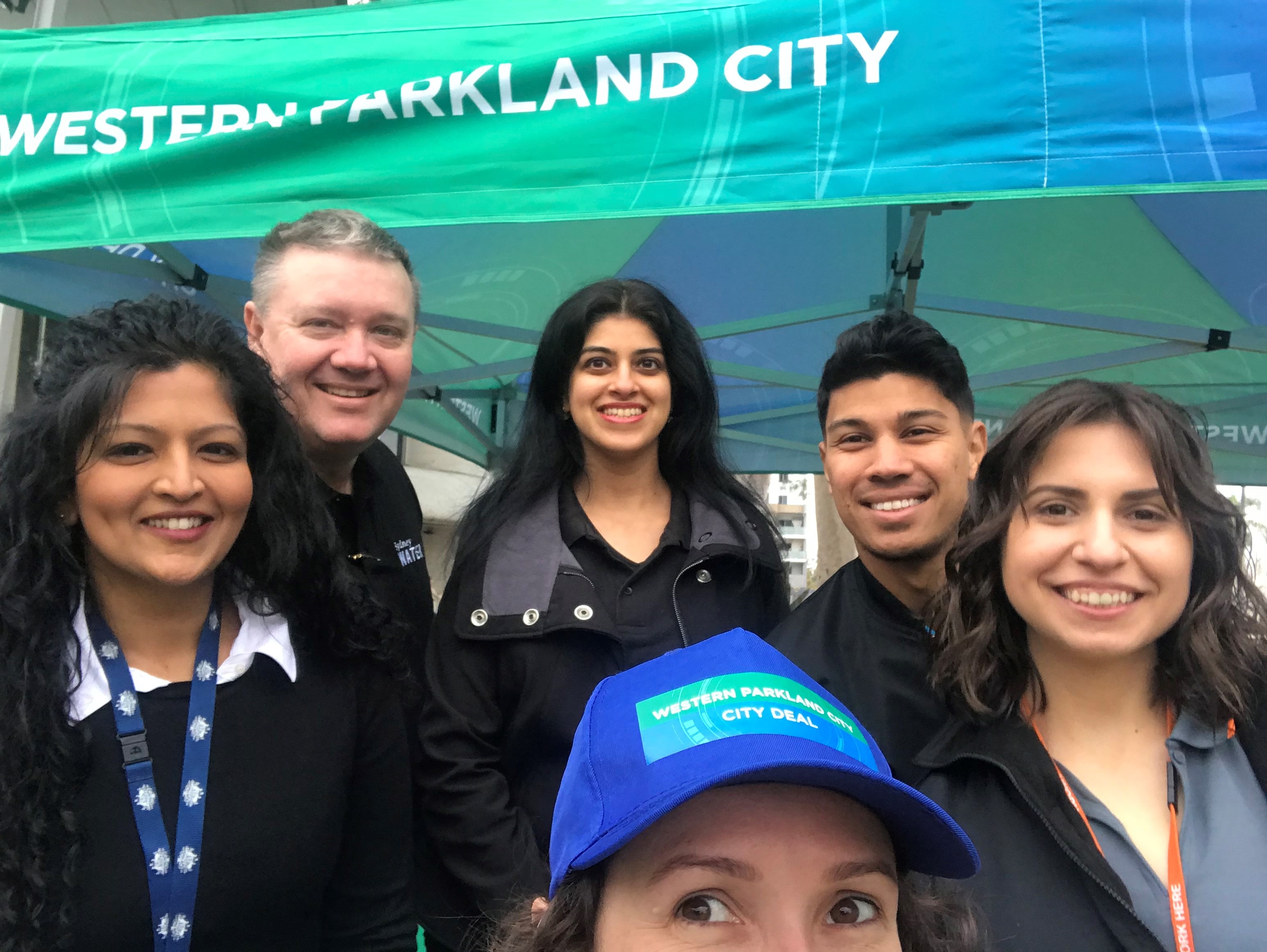 The pilot program of pop ups was organised by the Greater Sydney Commission's City Deal Delivery Office and brought together representatives from the Commission, Council, Sydney Water, NSW Planning, Transport for NSW and the Department of Infrastructure, Transport, Cities and Regional Development.
Community members had the chance to ask questions and to learn more about the City Deal and what it will mean for Penrith from this diverse panel of staff.
More joint engagements will follow as the City Deal continues to be delivered.
The Western Sydney City Deal provides the framework of investment and actions that build on Western Sydney's existing stunning natural beauty, vibrant communities, and economic prosperity.
The Western Parkland City will be one of Australia's most connected cities. In an emerging 30-minute city, innovative public transport, aviation and digital infrastructure will bring residents closer to jobs, services, education and the world. What's in the deal? Find out here.
Image: Window into the Deal - Council staff joined other government agencies to answer questions from a pop-up City Deal Community Engagement booth in Penrith.