Learn more about Airport opportunity
Details

Written by

Philippa Borland

Penrith City Council

(02) 4732 7777

(02) 4732 7958

council@penrithcity.nsw.gov.au

https://www.penrithcity.nsw.gov.au

601 High St

Penrith

NSW

2750

Australia

The Forum On Western Sydney Airport (FOWSA) will open its meeting to members of the public following a community drop-in information session at Campbelltown RSL on Saturday 7 September.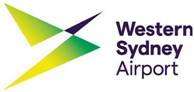 Community members and business owners are invited to meet members of FOWSA and the team working on the airport to learn more about the project, the Western Sydney City Deal and the transformation taking place in Western Sydney.
The Western Sydney International Airport is projected to open in 2026. It is expected to drive growth in population, jobs and the economy and will be delivered alongside important infrastructure, including the North South Rail Link.
FOWSA was formed to link the community, the Government and WSA Co during planning and construction of the airport. The group provides a consultative forum for the exchange of information and ideas between the government, developer and the community.
The Campbelltown meeting will focus on the importance of fostering connectivity with the airport to maximise the potential of business investment, job creation and to improve liveability.
Registrations are required for the meeting which will run from 2pm to 4pm.
There is no need to register for the drop-in information session from 10am to 1pm.
More information on the meeting and drop in session can be found here.