Australian Made in Penrith: ACO Australia
Details

Written by

Kara Threlfo

Penrith City Council

(02) 4732 7777

(02) 4732 7958

council@penrithcity.nsw.gov.au

https://www.penrithcity.nsw.gov.au

601 High St

Penrith

NSW

2750

Australia

In the first of our Australian Made in Penrith series, we find out more about ACO, the global manufacturer of water and cable management products.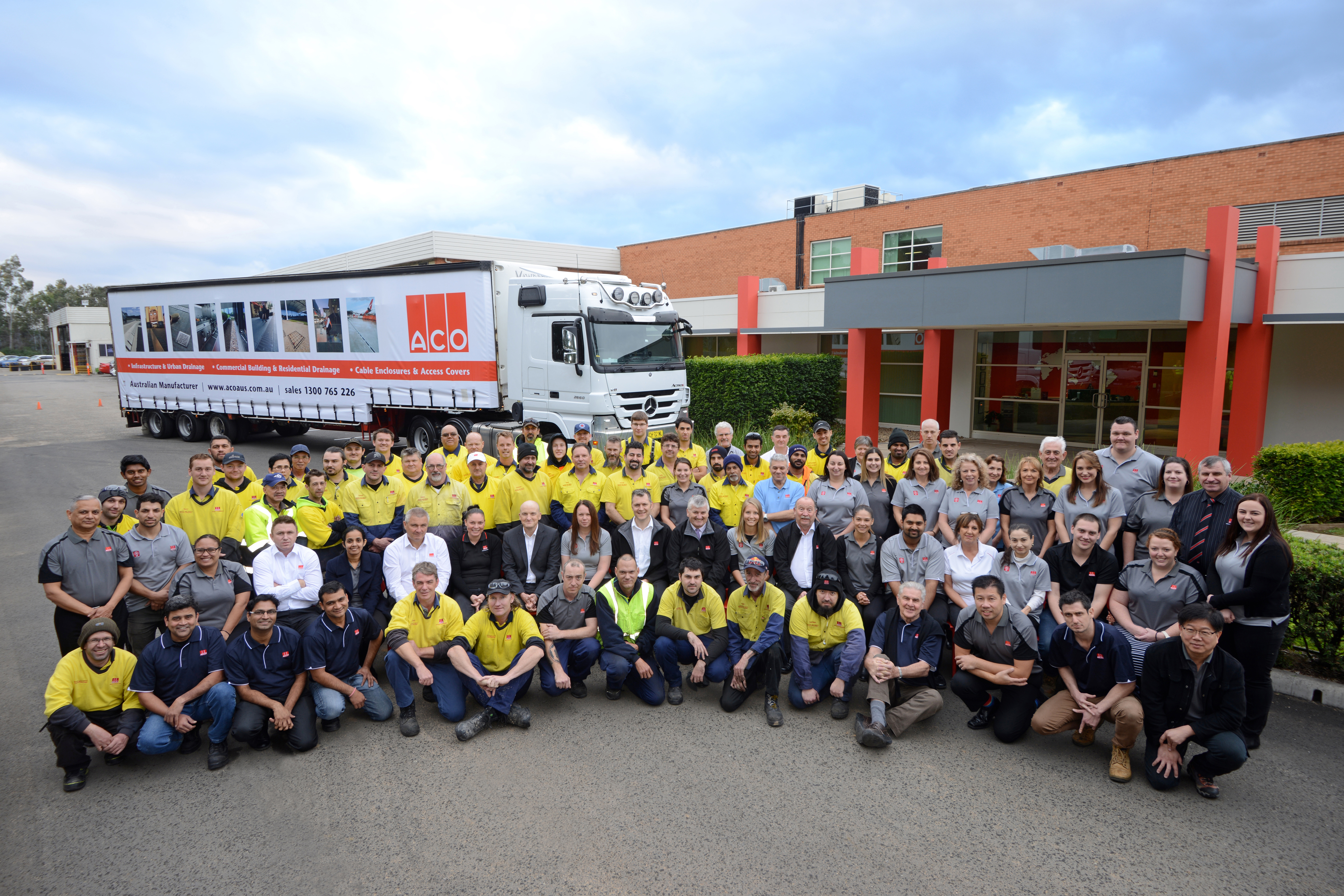 It's likely not the first thing you think of when you see Penrith's stunning Yandhai Pedestrian bridge, but without the use of a locally manufactured drainage system, the result may not have been so successful.

Seamlessly integrated designs are just one of the strengths of ACO Australia. The manufacturer is headquartered in Emu Plains, with over 80 staff based onsite. The business manufactures a range of water and cable management products in their Emu Plains plant including external and building drainage, access covers and cable pits, and residential drainage. As well as the Yandhai Pedestrian Bridge, ACO Australia's products have been used in a vast amount of public space projects right across Australia.

As a local manufacturer in a competitive price market, ACO Australia strives to deliver value that international competitors cannot. John Sordo, Manager – Marketing & Product Management at ACO Australia reflected on the way the business adapted to the challenging operating conditions of 2020. "We have been able to demonstrate our responsiveness to the needs of the industry compared to overseas imports by providing local technical support, after sales service, bespoke products and short lead times" Mr Sordo said.

ACO Australia are proud to be able to claim the Australian Made logo, and Mr Sordo believes buying local makes sound economic sense "If the construction industry bought more Australian made products, this would have a multiplier effect across the economy."

Having made the move to Penrith City over 15 years ago, ACO intends to remain in the City for the foreseeable future. Penrith's connectivity to major transport routes, space to grow, and proximity to their workforce and supply chain attracted the company to Penrith in 2005. Those benefits are central to ACO's vision for the business into the future; "we want to invest in more people, plant and equipment. We would also like to support our local suppliers within our supply chain" Mr Sordo said.

We will bring you more profiles on Australian Made in Penrith businesses in coming months. Are you a local producer, maker or manufacturer? We'd love to hear from you; email us at This email address is being protected from spambots. You need JavaScript enabled to view it.
Image: ACO Australia employs over 80 staff at its Emu Plains headquarters (supplied).